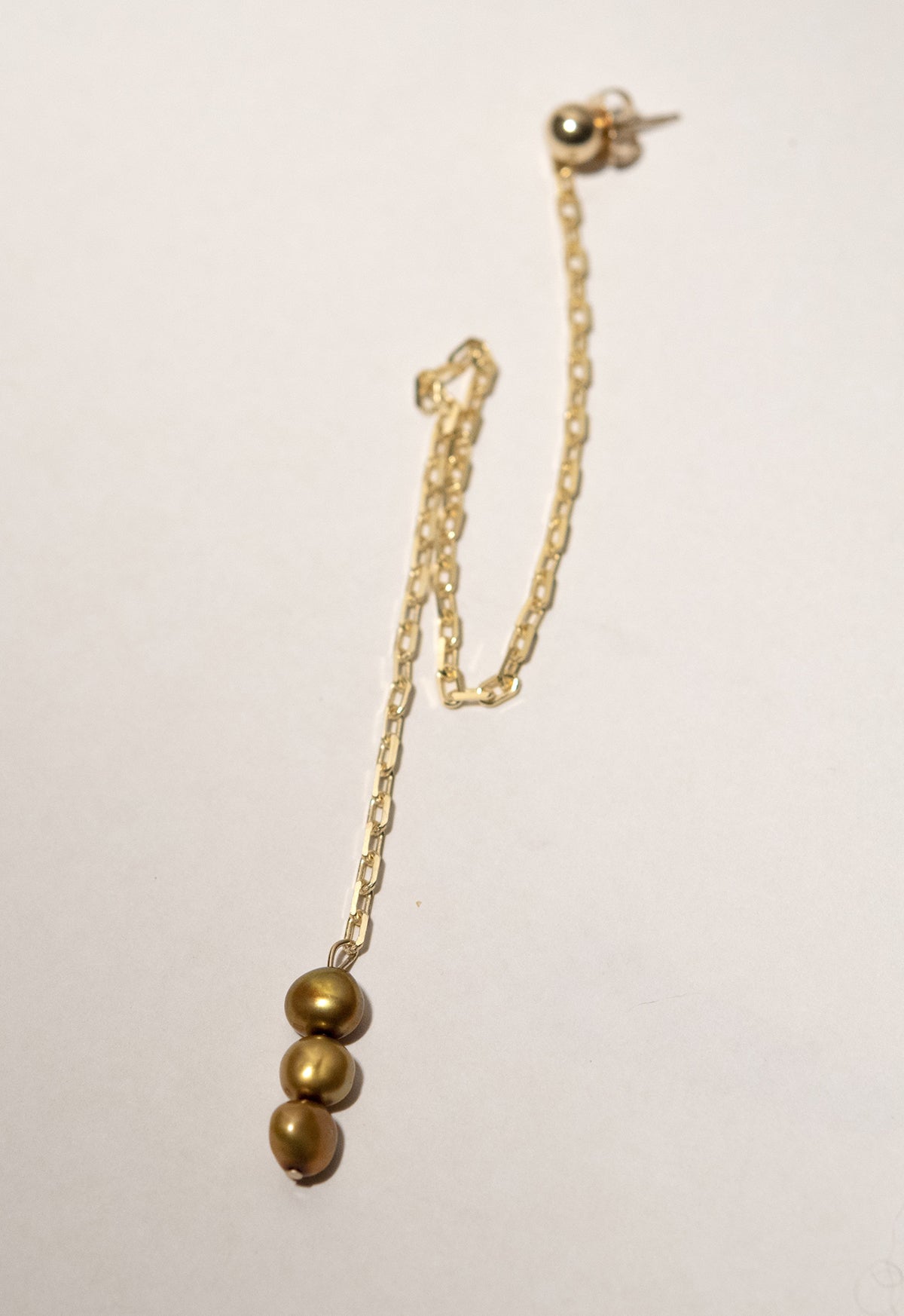 The Triple Pearl Chain Drop Stud Earring
Elegant, thin chain dangle earring in solid Sterling Silver or 14K Gold. 
3 Natural Pearls adorn the end of the chain. 
Total length is 6.5".  Listing is for a single earring.
Wendy Nichol pieces are handmade in Soho, NYC. Custom jewelry inquiries accepted.
Please contact our studio for custom orders and more information. 
The Triple Pearl Chain Drop Stud Earring