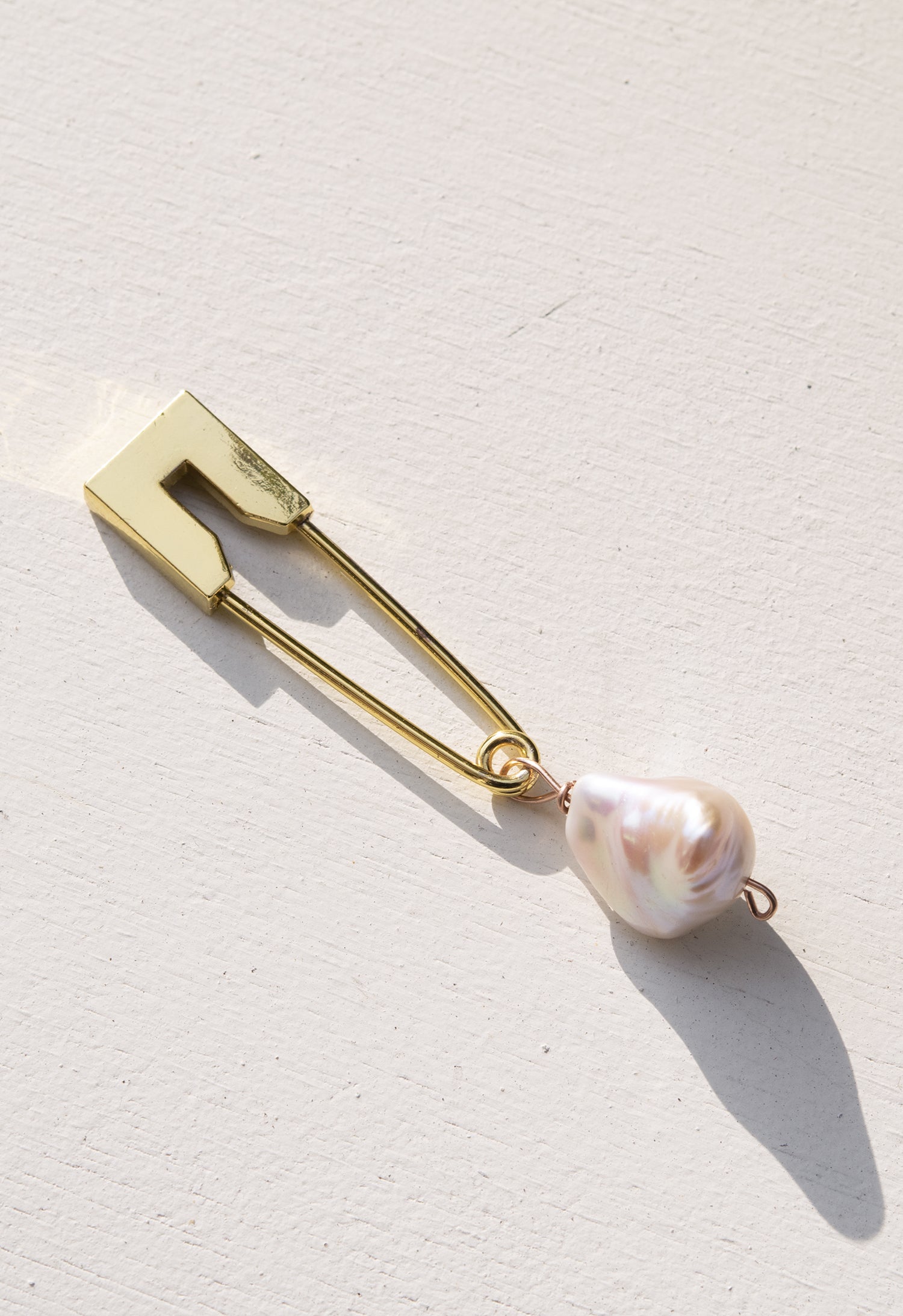 This hand made charm adorns you with a pearl amulet. 
A rosy version of our Pearl Pin Charm. 
Perfect for a trench coat, hanging on a bag, or around your neck on a chain. 
Pink natural baroque pearl charm. 
Each pearl is different, please contact our studio for alternative combinations of pin and pearl. 
Hand made in our SoHo atelier. 
Recently Viewed