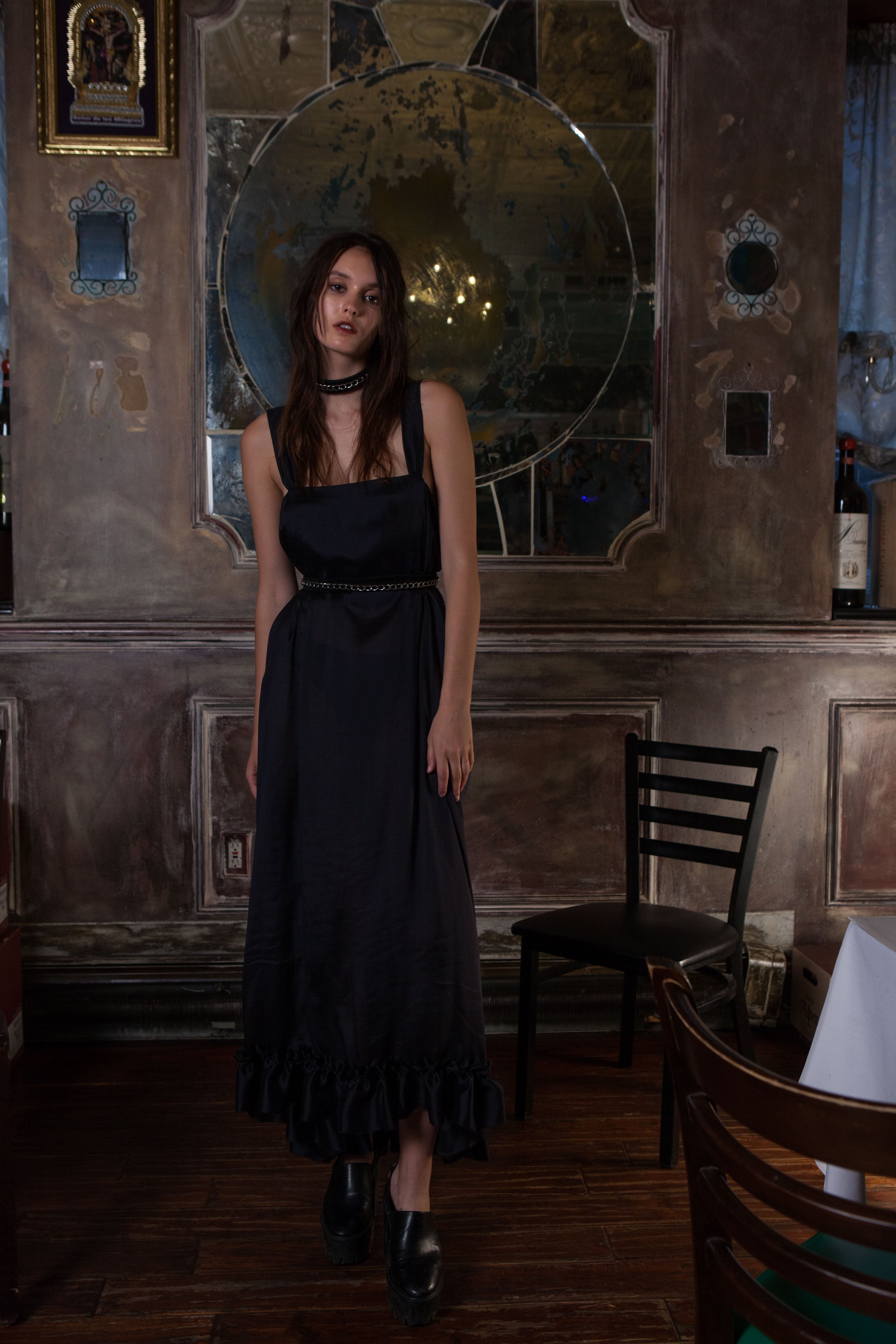 Ruffle Hem Habotai Silk Slip Dress
Look 2: SS18 Silk Habotai Ruffle Hem Slip Dress with Scoop Back.
Our favorite summer bridal gown, with a perfect relaxed yet elegant fit. 
Fits sizes 2-6. Custom sizing, fabric, and color is possible.  Please contact us at 212.431.4171 for pricing and to set up an appointment for a fitting. Dry Clean Only. Please allow 2-5 days for shipping.
Clothing & Accessories Designer: Wendy Nichol   Production Assistant: Olivia Tricarico   Stylists: Wendy Nichol & Charlotte Perkowski   Photographer: Cheryl Dunn   Assistant Photographer: Sam Dahman   Makeup & Hair: Laila Hayani & Mischa Gobie   Model: Fred with New York Models
Ruffle Hem Habotai Silk Slip Dress