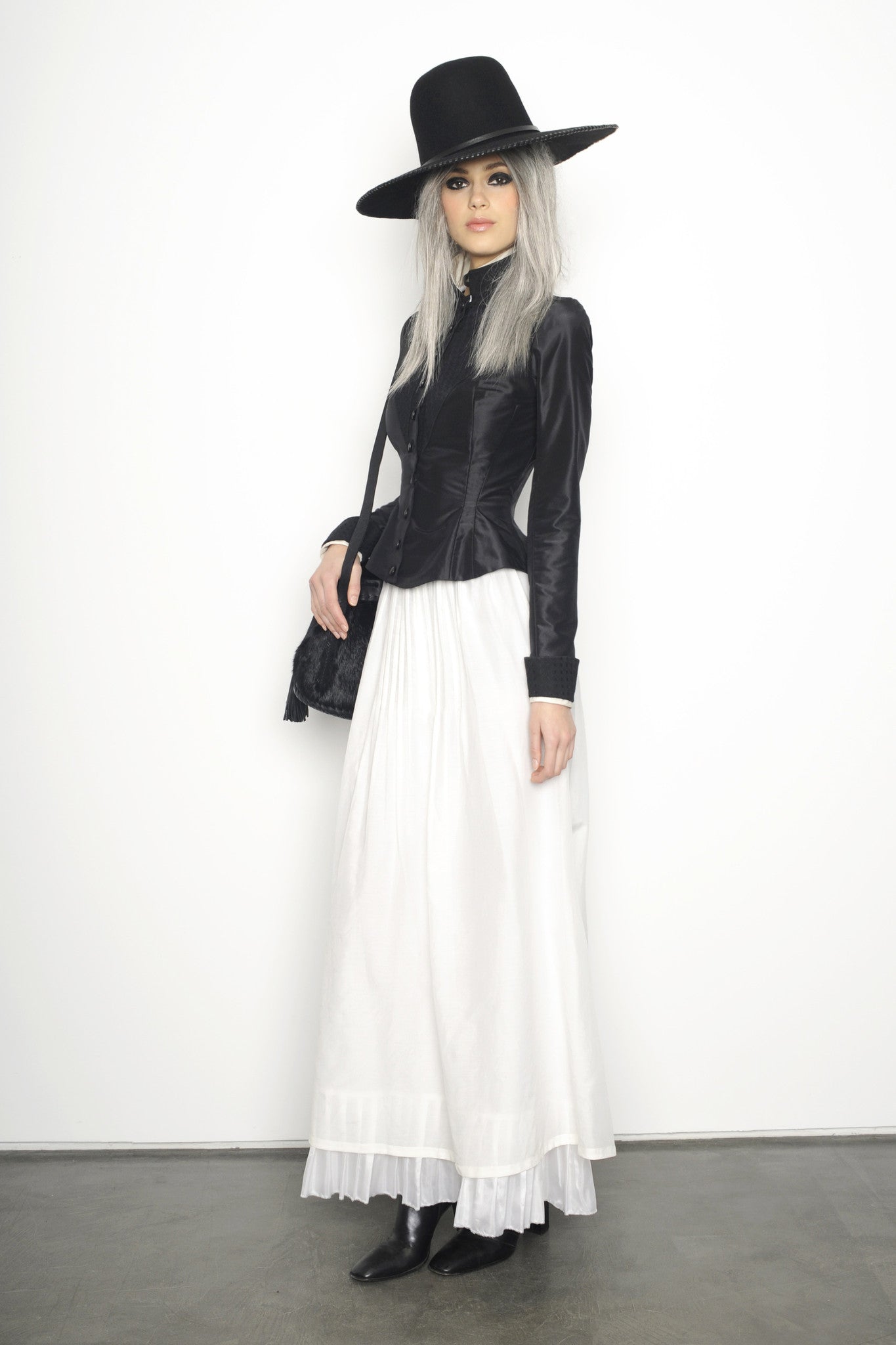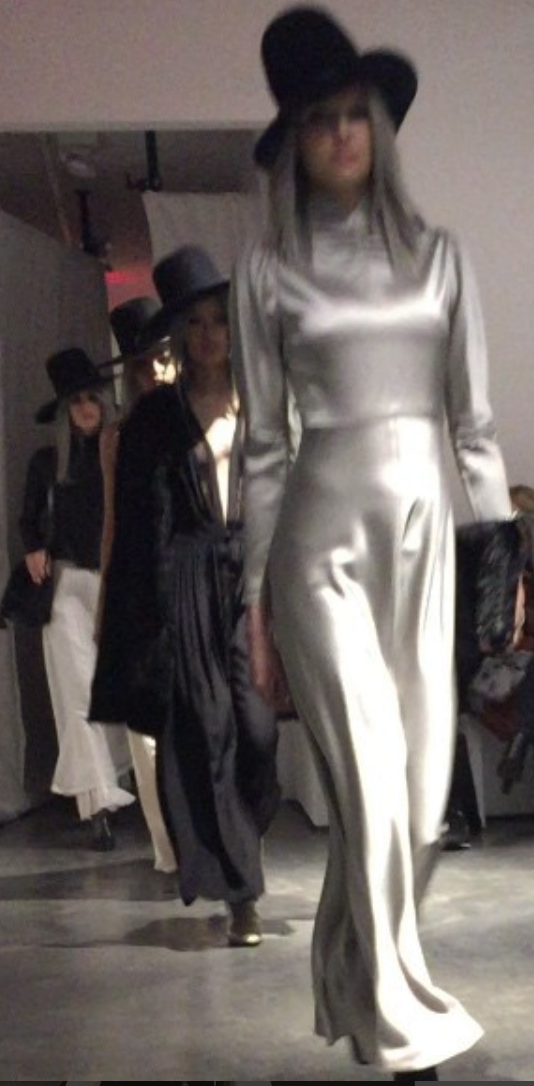 Black Silk Taffeta Victorian Jacket and Victorian Teacher Ruffle Skirt
Look 12: AW15 Victorian Jacket is featured in a black Silk Taffeta with a white Taffeta collar detail. 
AW15 Victorian Teacher Ruffle Skirt is made in a white Silk with black buttons and black Gros Grain trim. 
Handmade in our NYC Atelier. 
Custom sizing, fabric, and color are available. Please contact us at 212.431.4171 for pricing and to set up an appointment for a fitting.
Clothing & Accessories Designer: Wendy Nichol  Production Assistant: Kelly Robinson Photographer: Michael J. Fox  Makeup: Patricia Iglesias Hair: Mischa G. & Team Stylists: Wendy Nichol & Crystal Dyer  IMG Model (Mina White): Anastasia Music: Midnight & the Stars
Accessories in photo: AW15 Black Wide Brim Whip Hat in Beaver Felt. Black Rabbit Mini Carriage Bag.
Black Silk Taffeta Victorian Jacket and Victorian Teacher Ruffle Skirt