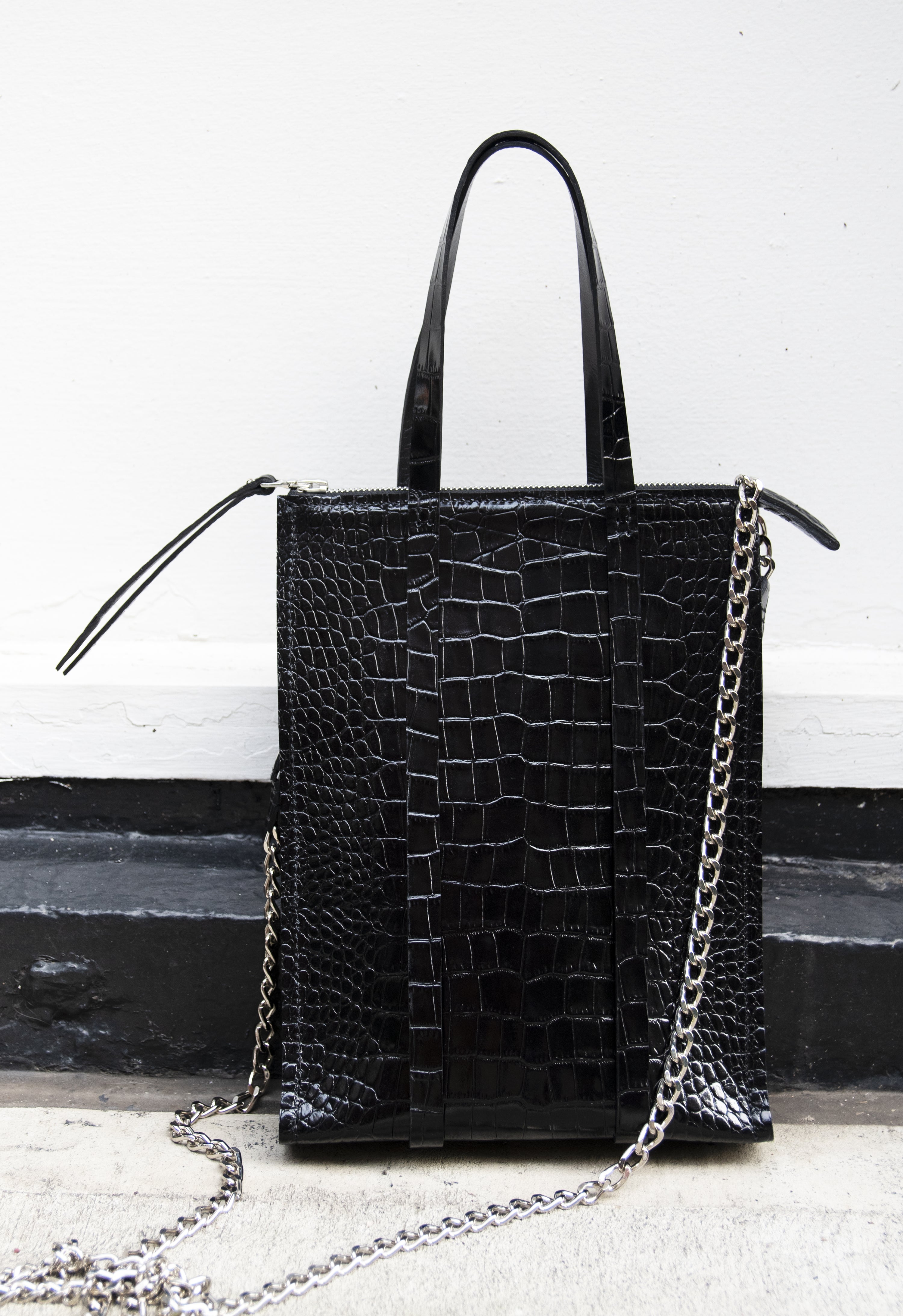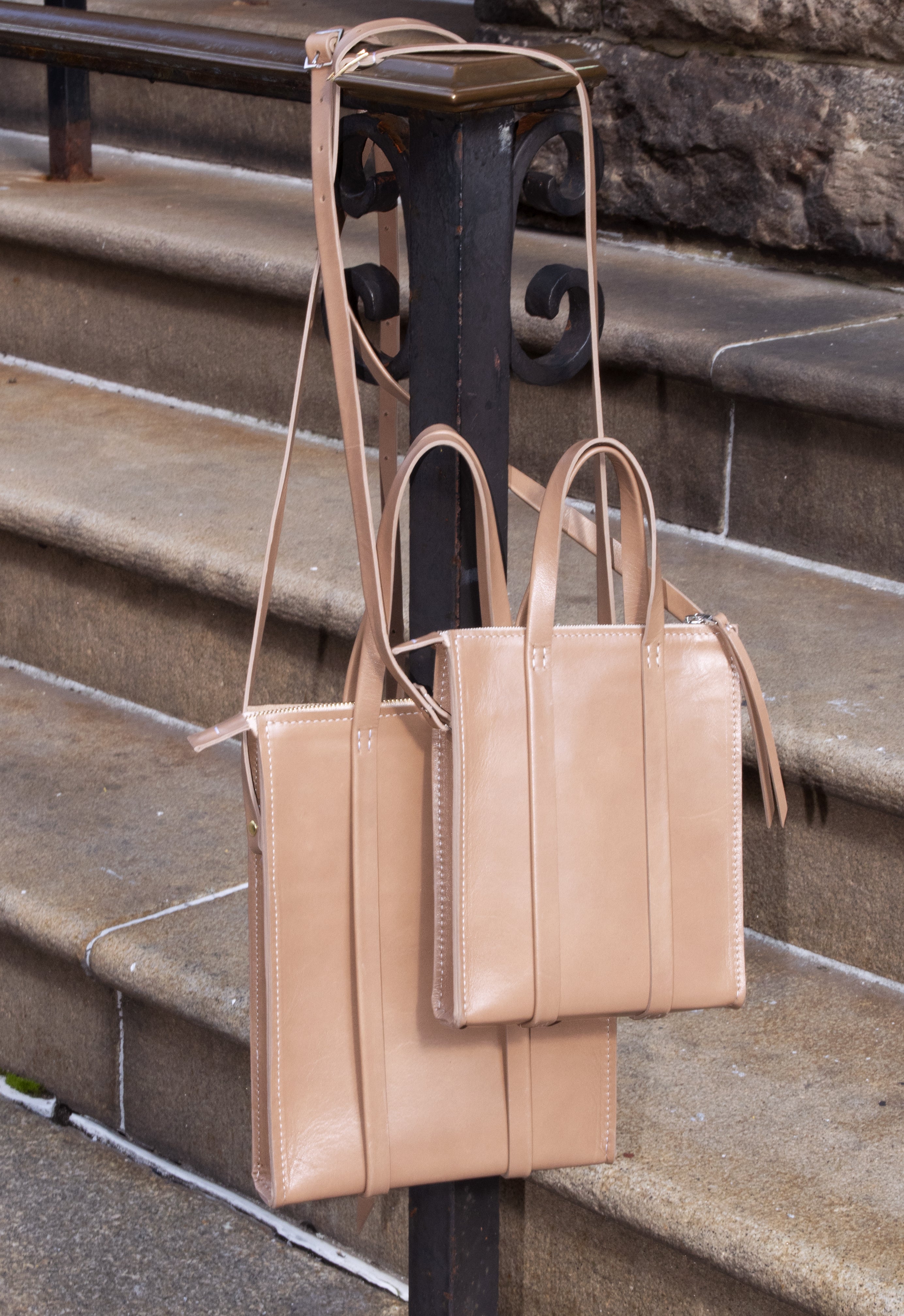 The Chain Classified Tote
Snake or Cowhide exterior, Cowhide lined.
Removable chain strap. 
Includes 1 inner pocket. Zip closure.
Dimensions are 10" tall x 8" wide x 1.25" deep
Also available as The Classified Tote with an adjustable leather strap.
Handmade in our Soho leather atelier.
Please contact our studio for custom order inquiries.
Please note: photos of bags without a chain strap are just for color reference - this item is made with a chain strap rather than a leather strap. 
Recently Viewed