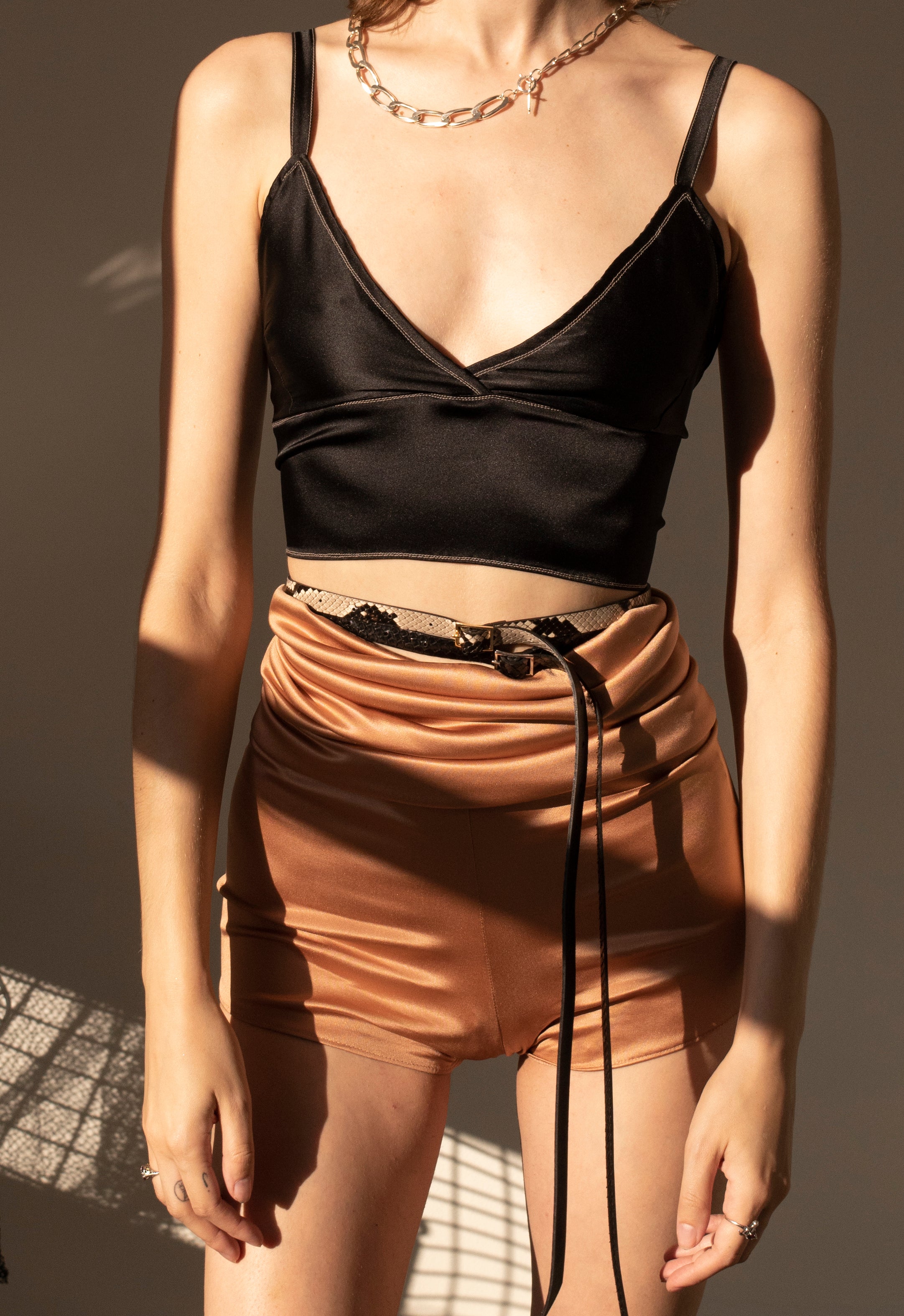 A multi-functional romper in silk jersey. Wear it pulled up or as high-waisted shorts as in the featured photos, or wear it folded over itself as a comfortable super mini skirt with built in shorts.   
Please include your pant size in the notes section at checkout for our information.
Contact us for a consultation in person or remotely to discuss fit and alternative color options. 
Handmade in NYC.