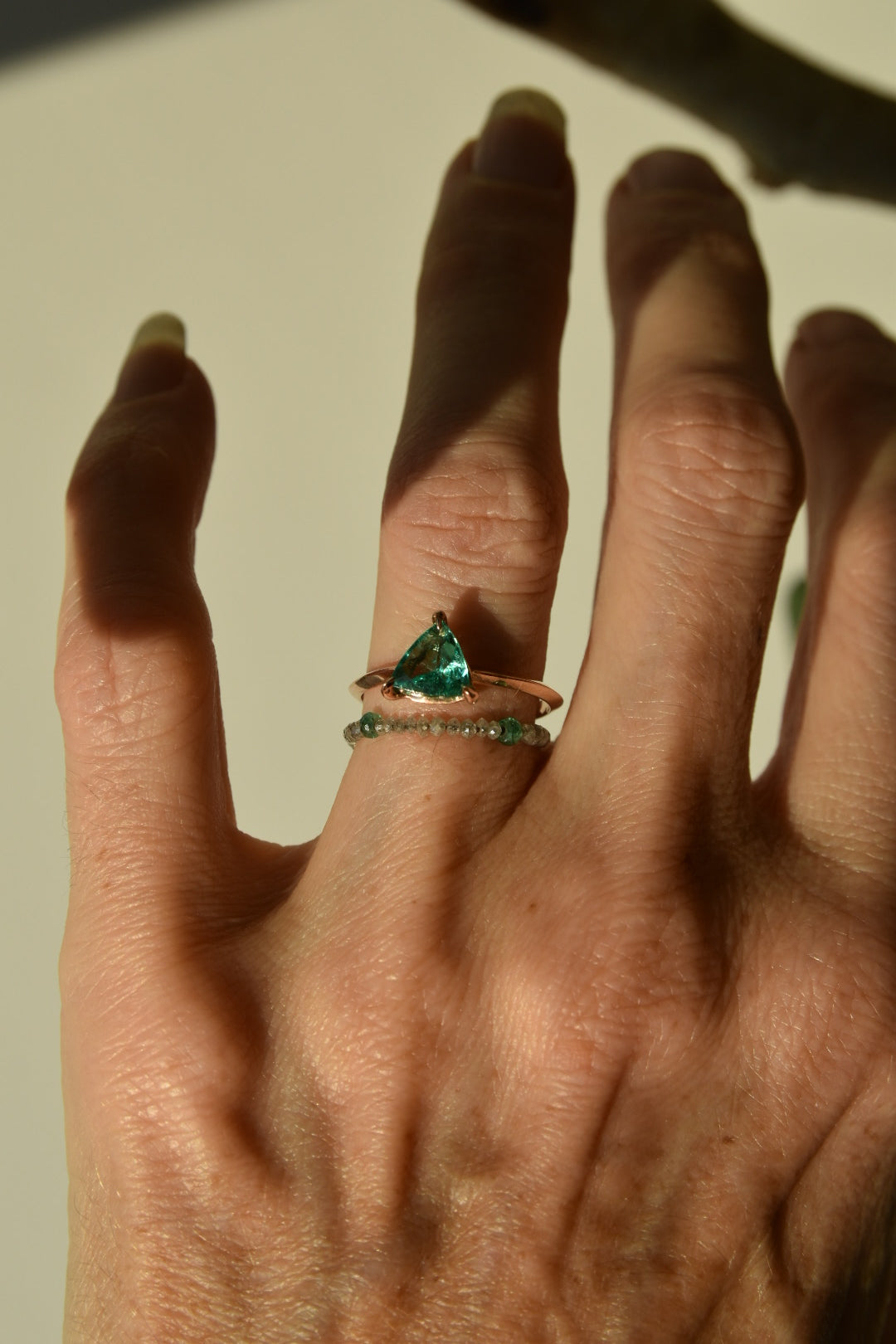 Beaded Diamond & Emerald Ring
A stunning ring hand-beaded with 2mm grey diamonds and emeralds. Suspended on a 14K yellow gold wire.
Whole ring sizes available only. Order slightly larger than you normally would as these size bigger than a normal ring.
Designed and handmade in Soho, NYC.
Please contact our studio for custom inquiries and more information. 
Recently Viewed