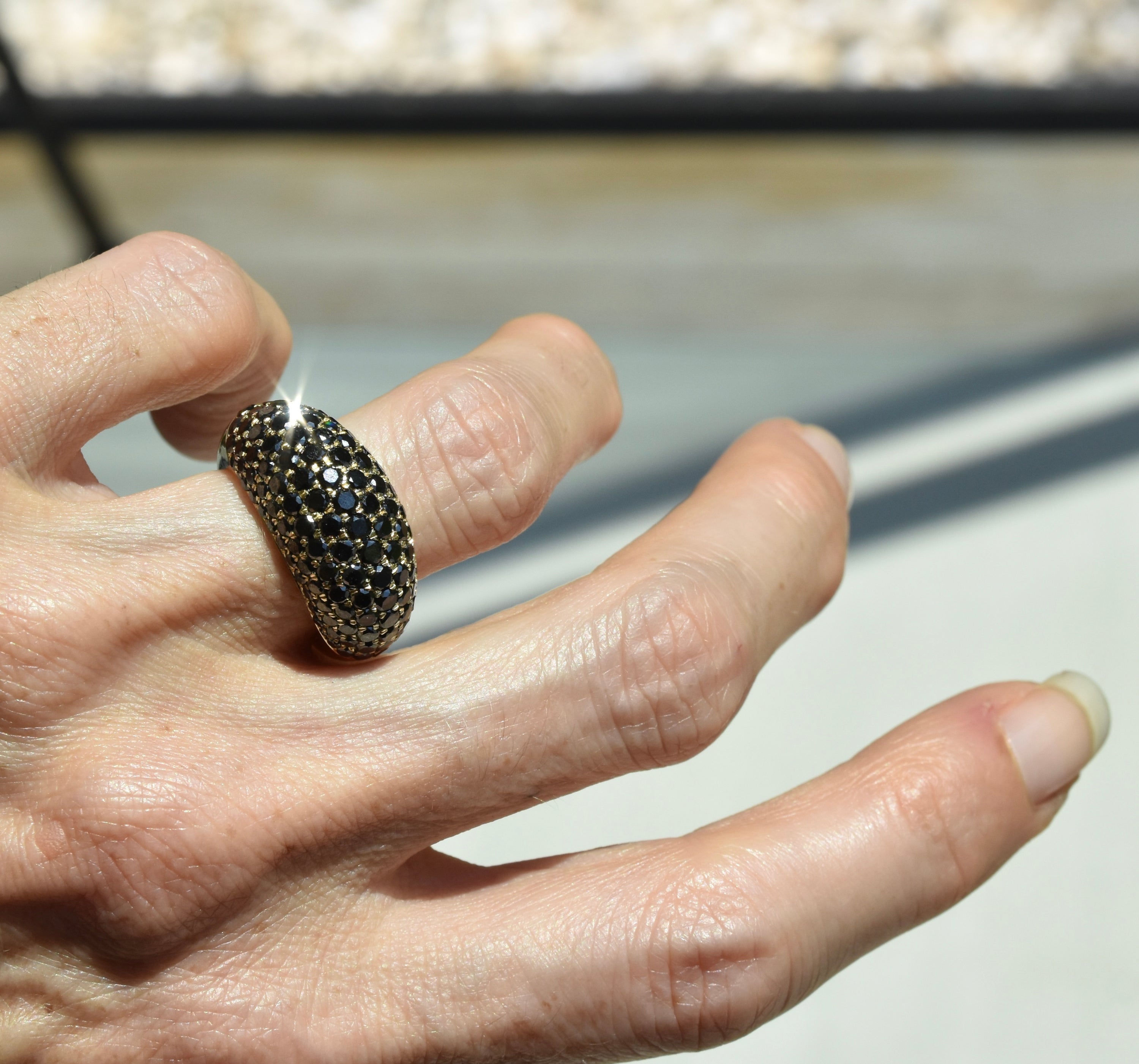 Black Diamond Domed Mediation Ring
A rounded ring, set with black diamonds in your choice of 14k gold or sterling silver base, made by hand in our Soho studio. A soothing piece with 4 carats of black Diamond wound brilliant stones. 
Frreat for touch during meditation and rubbing to create a sense of calm. 
The ring is very weighty in feel.
Available in your choice 14k yellow gold, rose gold, or white gold, or sterling silver.
Handmade in NYC.
Recently Viewed