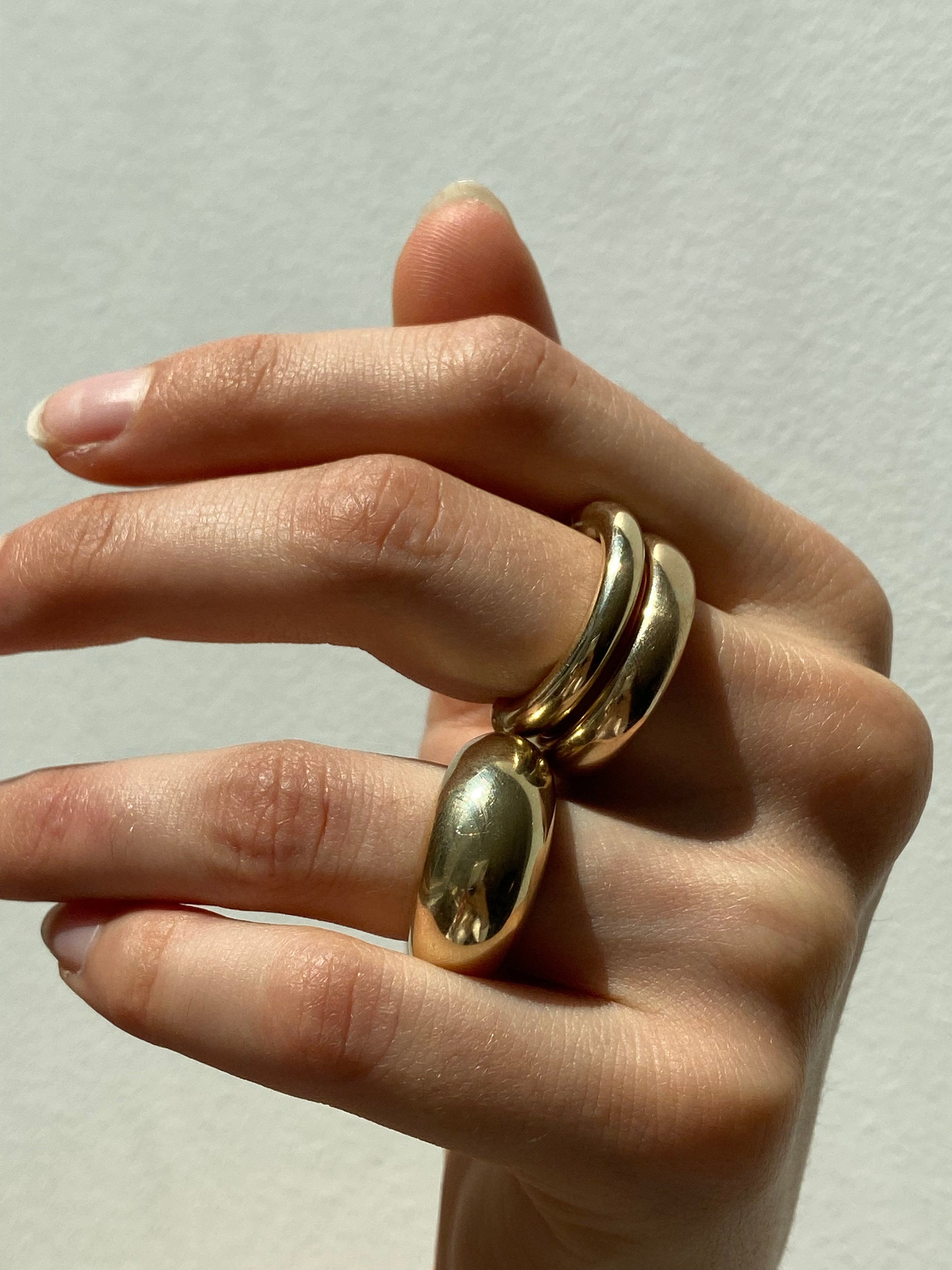 This soothing hollow mediation ring is made by hand in our Soho studio in your choice of 14k or sterling silver. The ring, although hollow, is weighty in feel.
Model wears the meditation ring on the ring finger in first photo.
This piece is great for touch during meditation, and rubbing to create a sense of calm. 
Handmade in NYC.
Recently Viewed