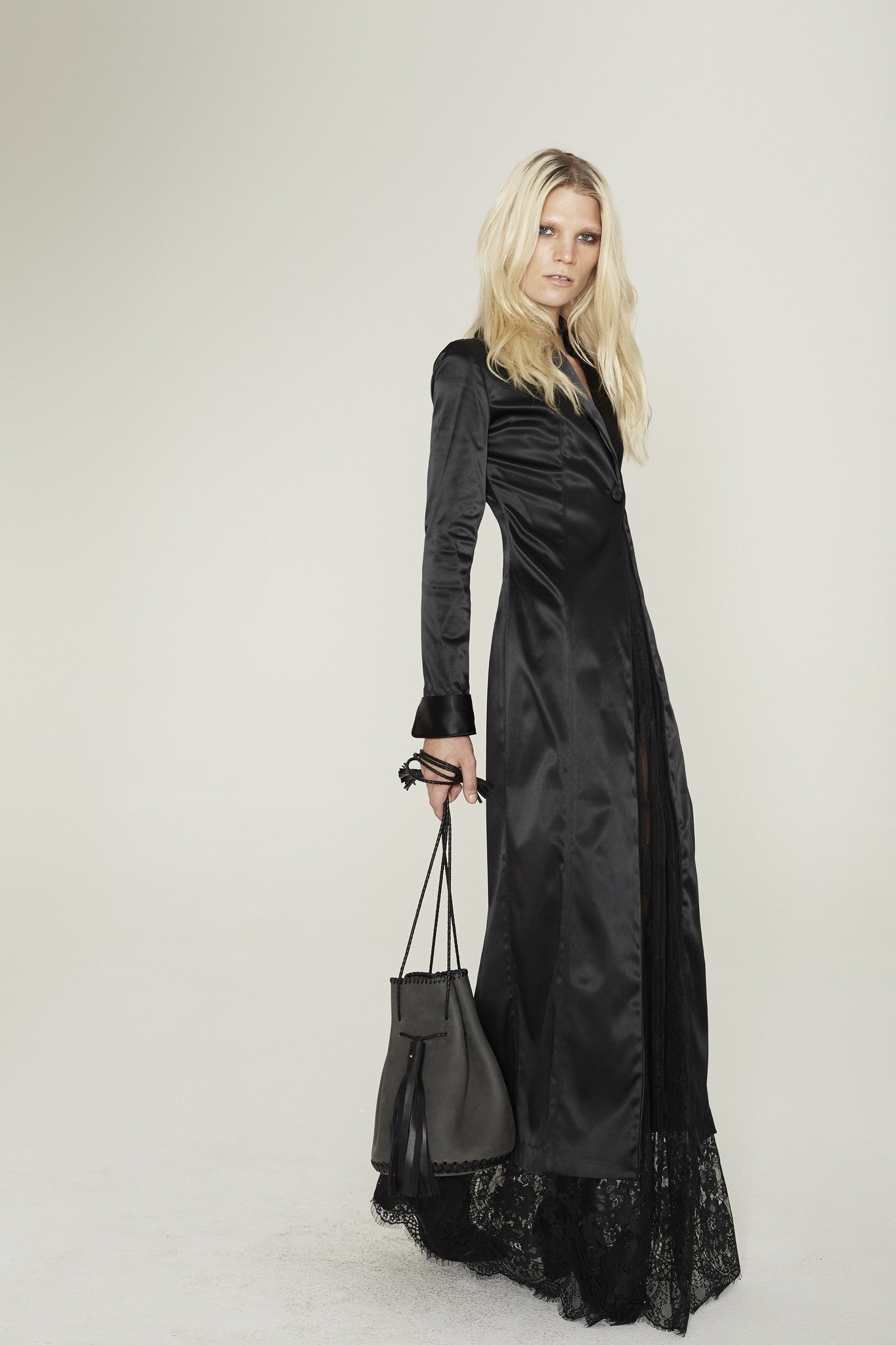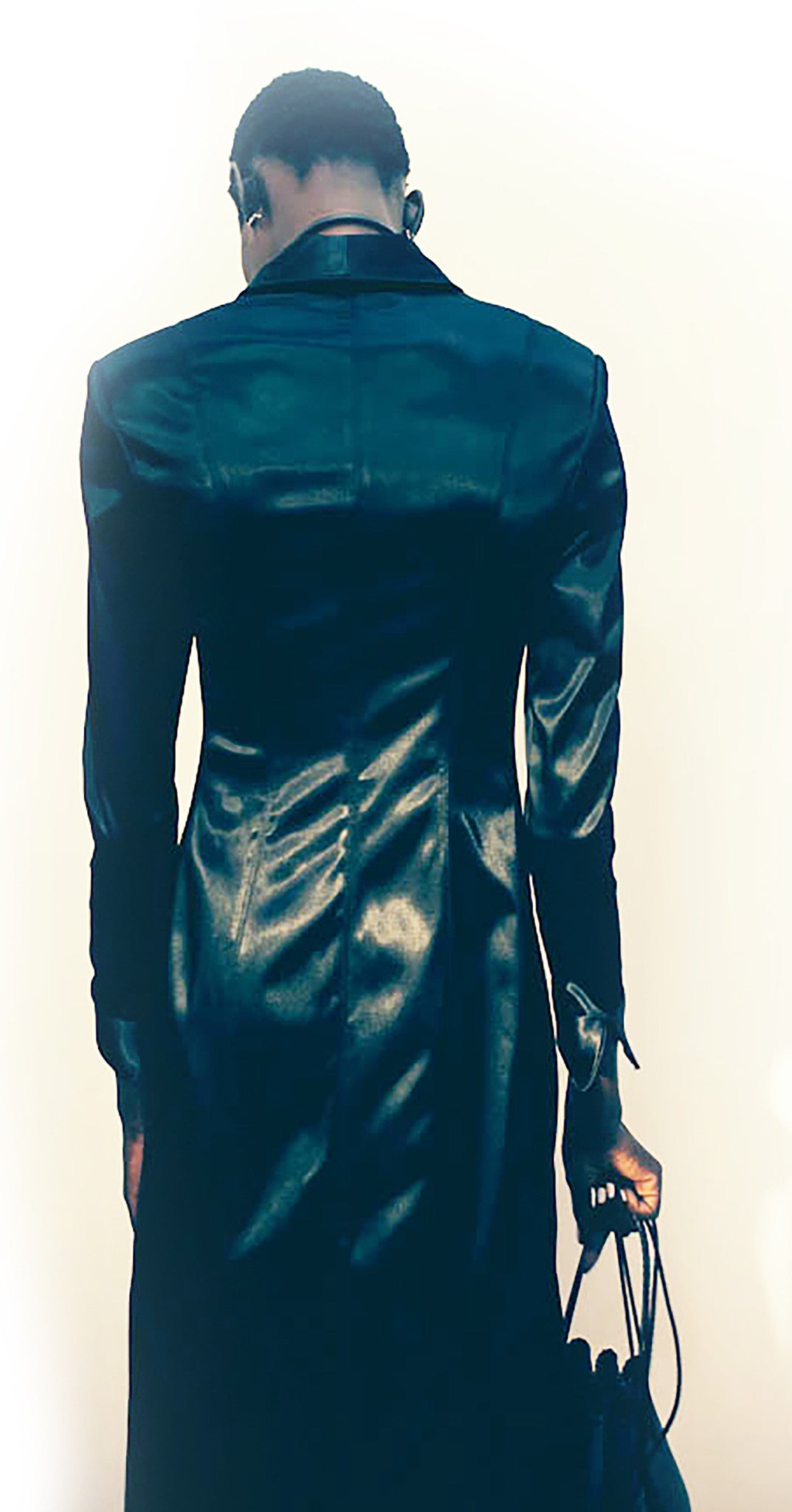 Long Tuxedo Jacket & Lace Half Slip Skirt
Look 10: SS15 Long Tuxedo Jacket is featured in a black Silk Satin. 
SS15 Lace Half Slip Skirt is shown in black French Solstiss Lace. 
Handmade in our NYC Atelier. 
Custom sizing, fabric, and color is possible. Please contact us at 212.431.4171 for pricing and to set up an appointment for a fitting.
Accessories in photo: Gray Vegetable Tanned Whipstitch Bullet Bag. Triangle Leather Choker. 
Clothing & Accessories Designer: Wendy Nichol Photographer: Michael J. Fox  Makeup: Patricia Iglesias Stylist: Wendy Nichol Model: Chelsea Danielle Wichmann
The Lace Half Slip Skirt worn under the The 'Belt of Venus' Leather Fringe Corset Dress  by Lola Kirke on the Red Carpet at the Gotham Independent 2015 Film Awards.
Long Tuxedo Jacket & Lace Half Slip Skirt