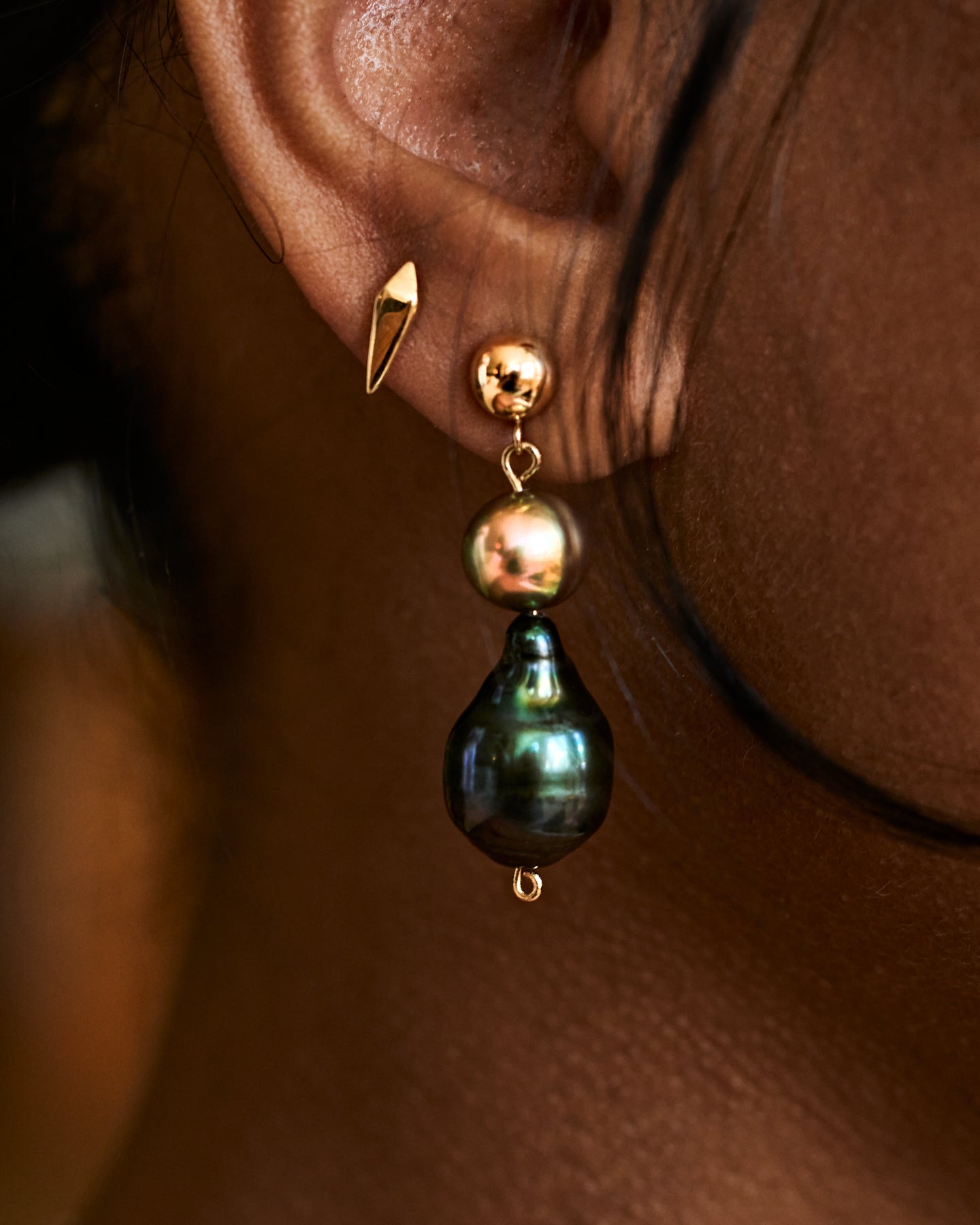 Green–Gold Baroque Dangle Earring
On 14k yellow-gold wire sets a rare 7mm golden pearl paired with a teardrop-shaped pearl in shimmering baroque green, making for a very unique dangle. It is set on a 6mm 14k yellow-gold ball. Listing is for a single earring.
Designed and handmade in Soho, NYC.
Please contact our studio for custom inquiries and more information.
Green–Gold Baroque Dangle Earring