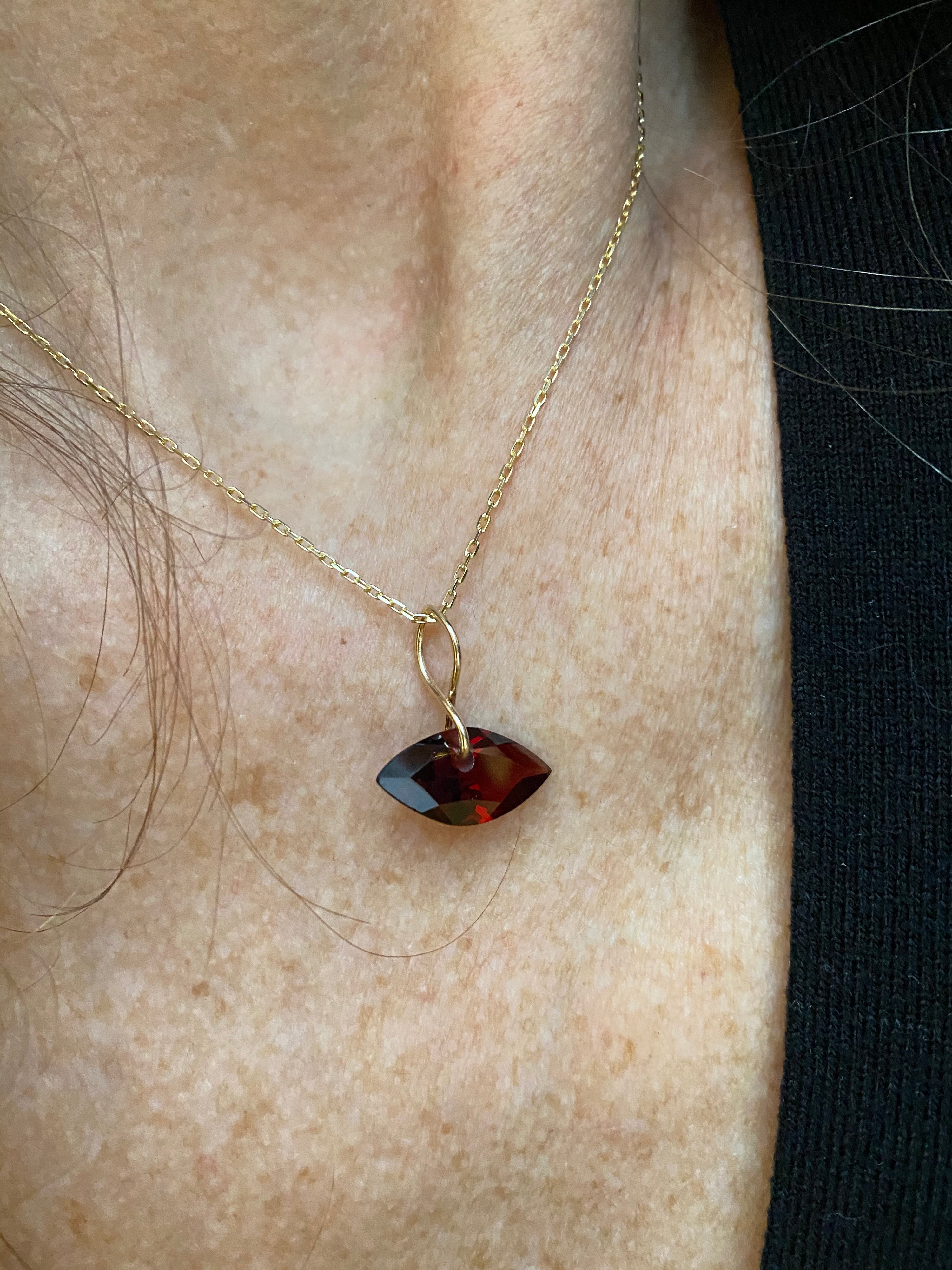 A small yet beautiful faceted marquise-cut garnet measuring at 18mm x 9mm.  Suspended on our solid gold infinity bale.  
The meaning behind the garnet crystal is rooted in ancient history, and comes from the Latin word 'granatum', which means pomegranate– a reference to its intense red color that resembles the glistening, deep red seeds of the fruit.
The Garnet crystal was also cherished by early medieval jewelers who incorporated the stone into their jewelry designs. Even then, it was thought of as a protective talisman against negative energy. Possessing a special beauty, the garnet is linked with the heart chakra, making this deep red gemstone a dark and intense contrast to your other love-attracting stones like jade and rose quartz

All gem charms are sold without a chain, but come ready-to-wear on a leather lanyard. View the chain shown in 2nd image here: 
Designed and handmade in Soho, NYC.
Please contact our studio for custom inquiries and more information.
View all the chain options here