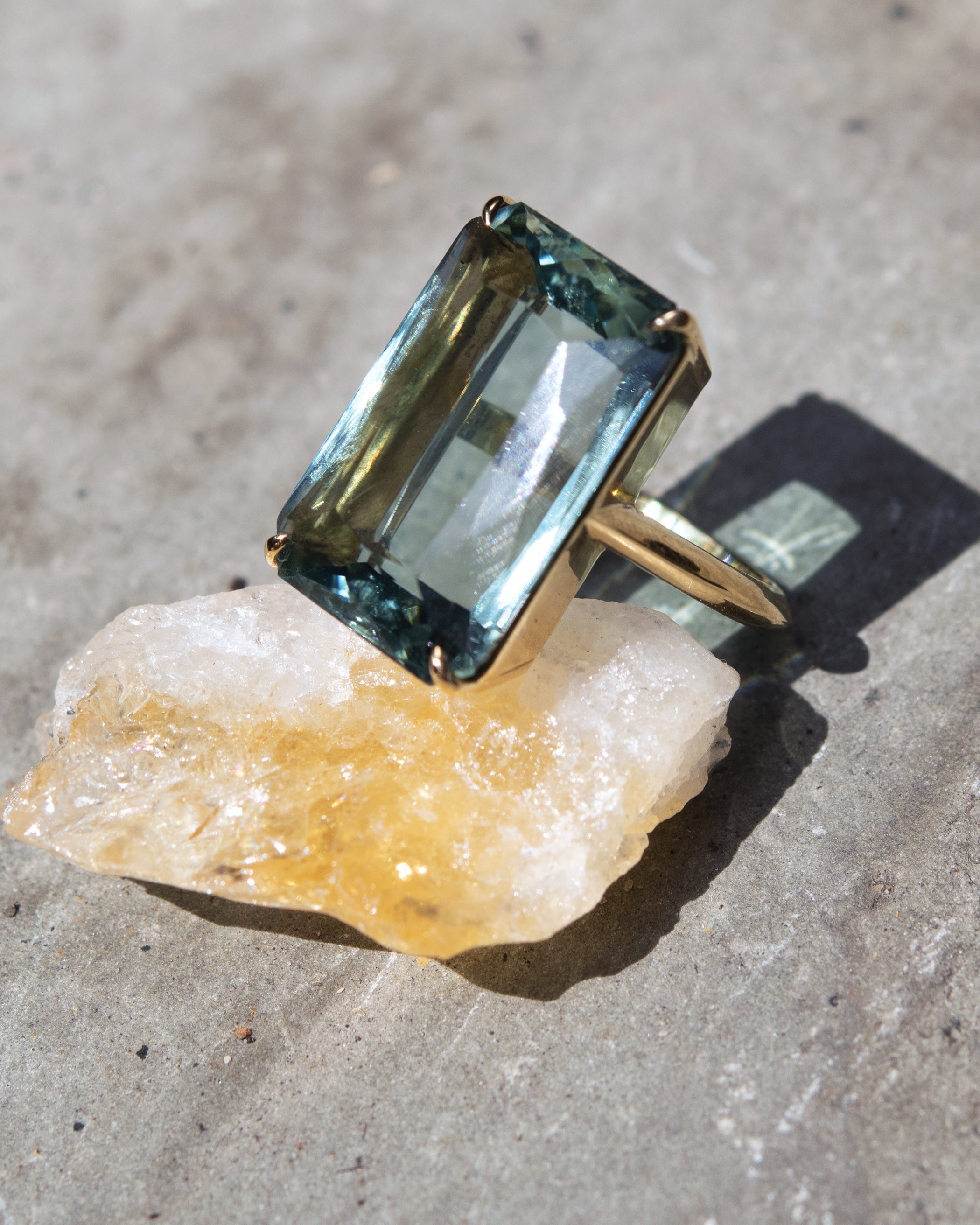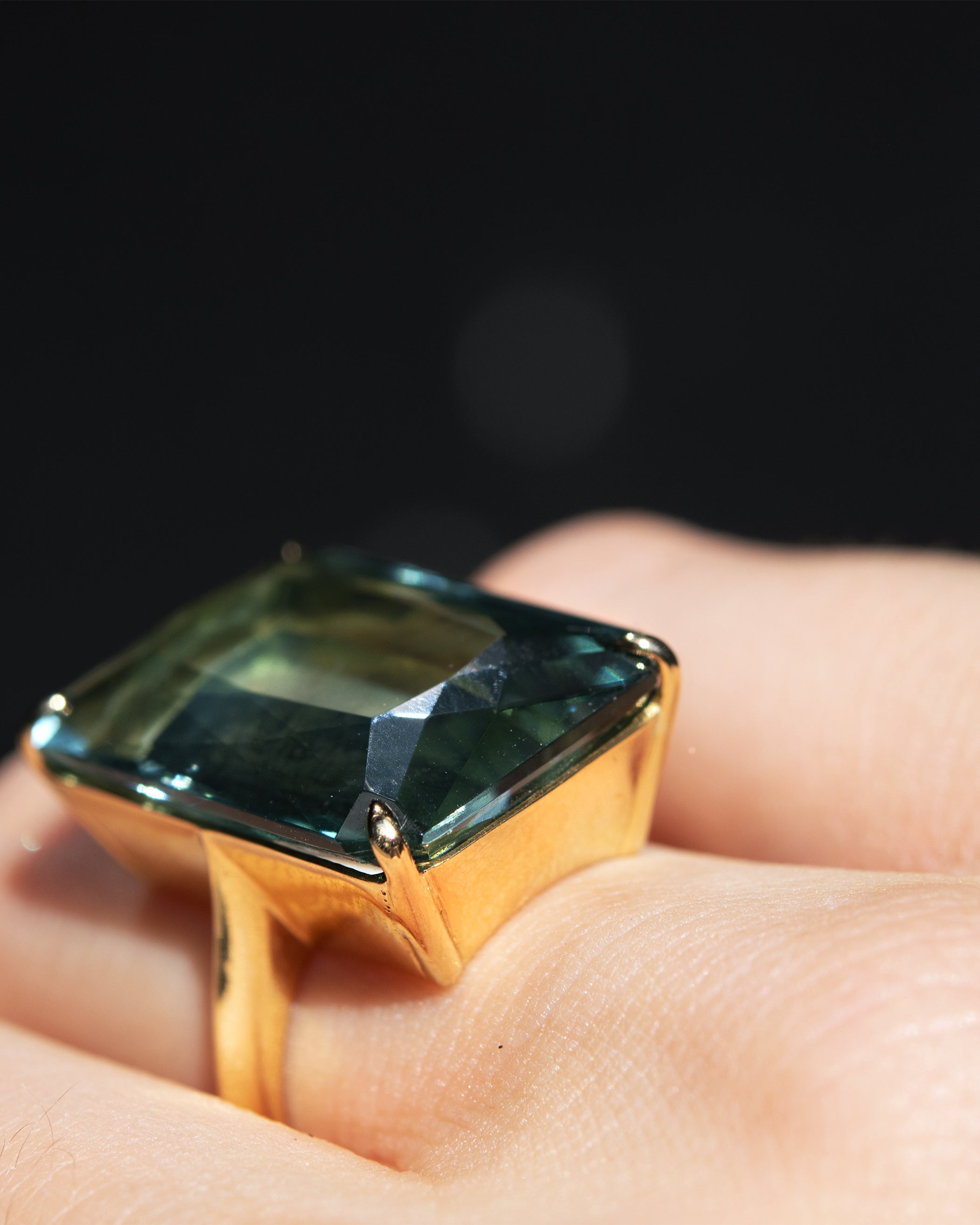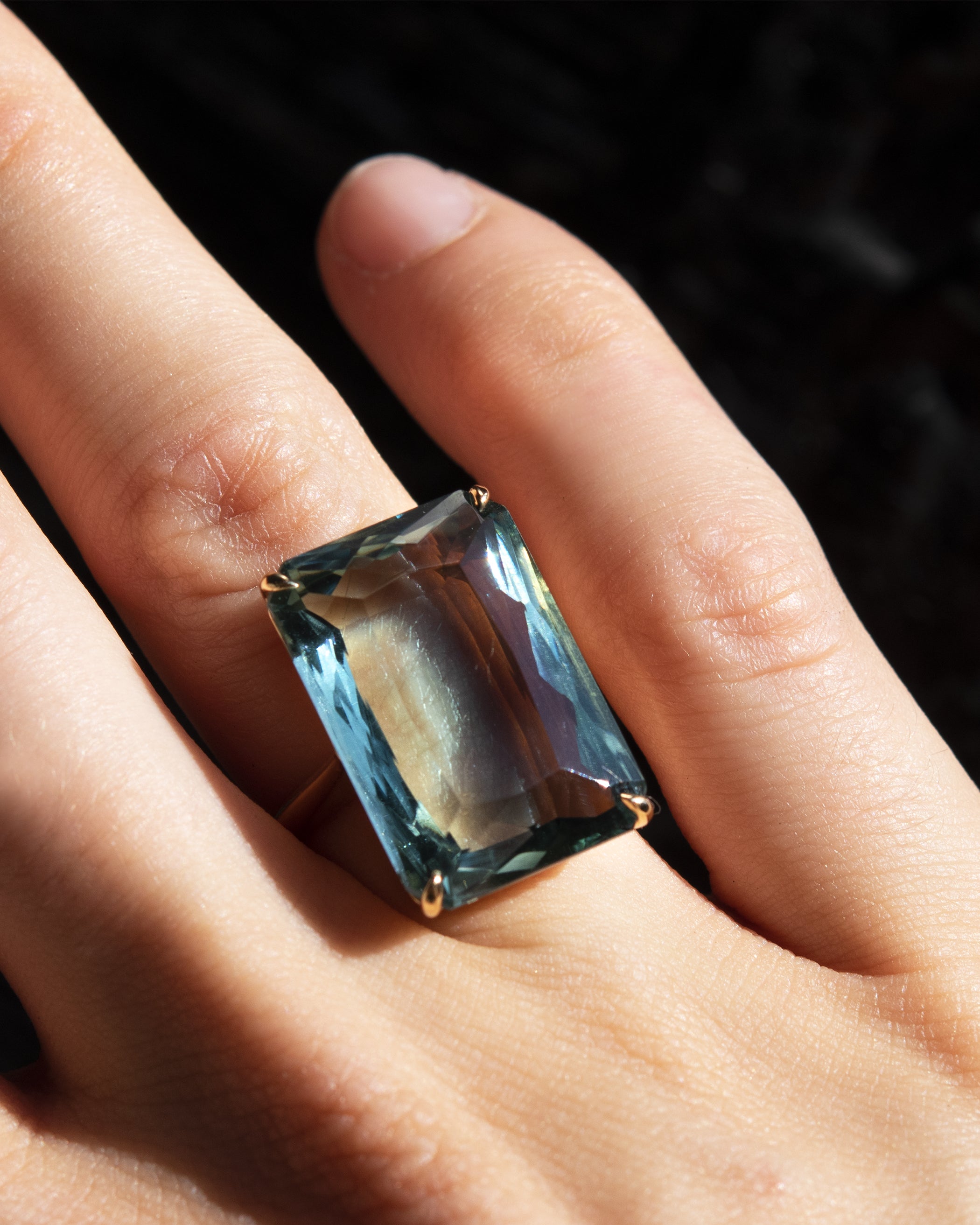 Deep Sea Emerald Cut Amethyst Amulet Ring
Dark and rich sea green Amethyst in a large Emerald Cut.
Set in a handmade solid 18k Gold Basket Setting. 
One of a kind. 
Amethyst has energy which channels the higher self into the physical body. This link allows for clear thought processes and an ease of spirit, which comes in handy especially during times of chaos.
Designed and handmade in Soho, NYC.
Please contact our studio for custom inquiries and more information.
View the rest of The Amulet Collection collection here. 
Deep Sea Emerald Cut Amethyst Amulet Ring