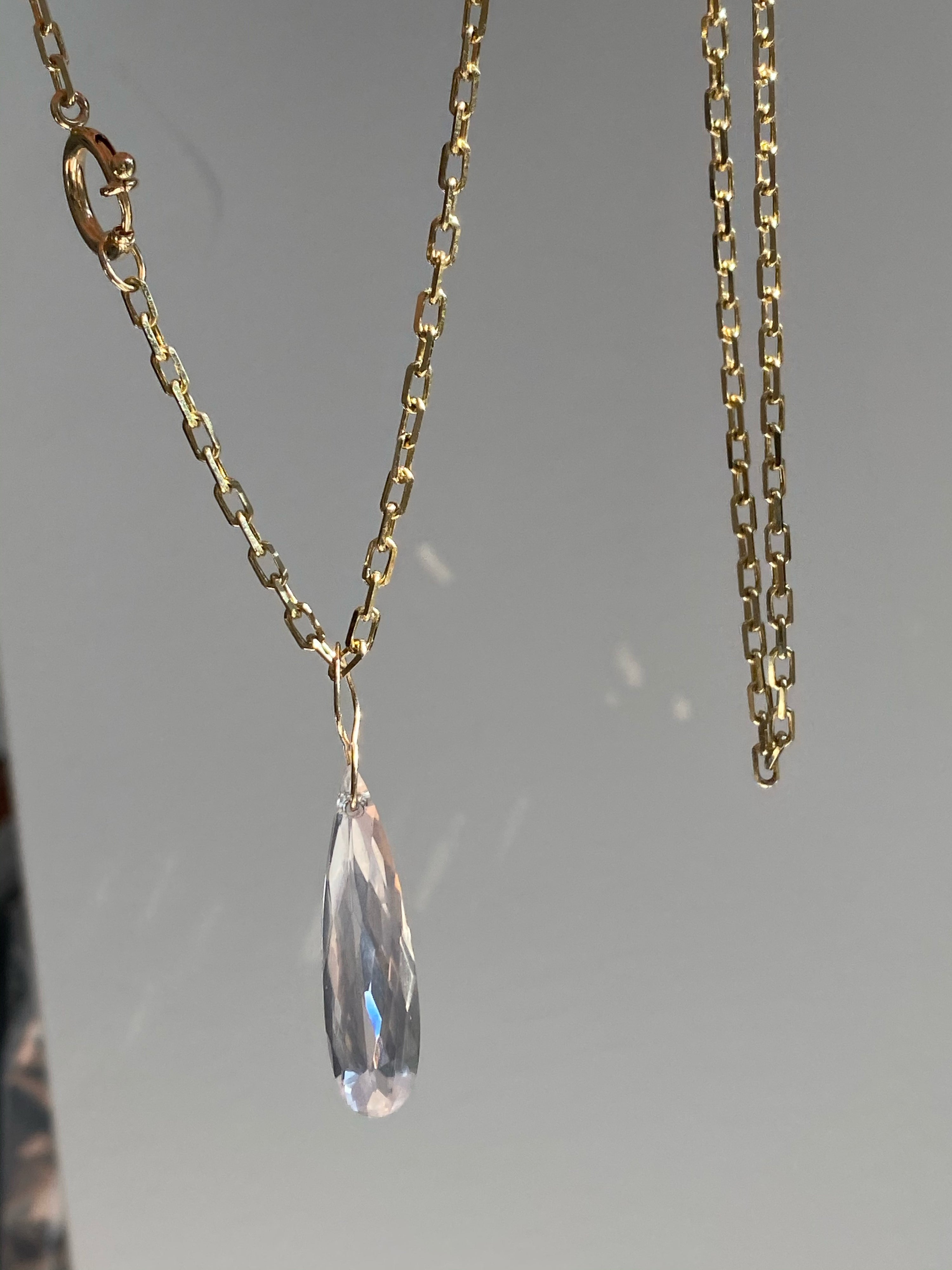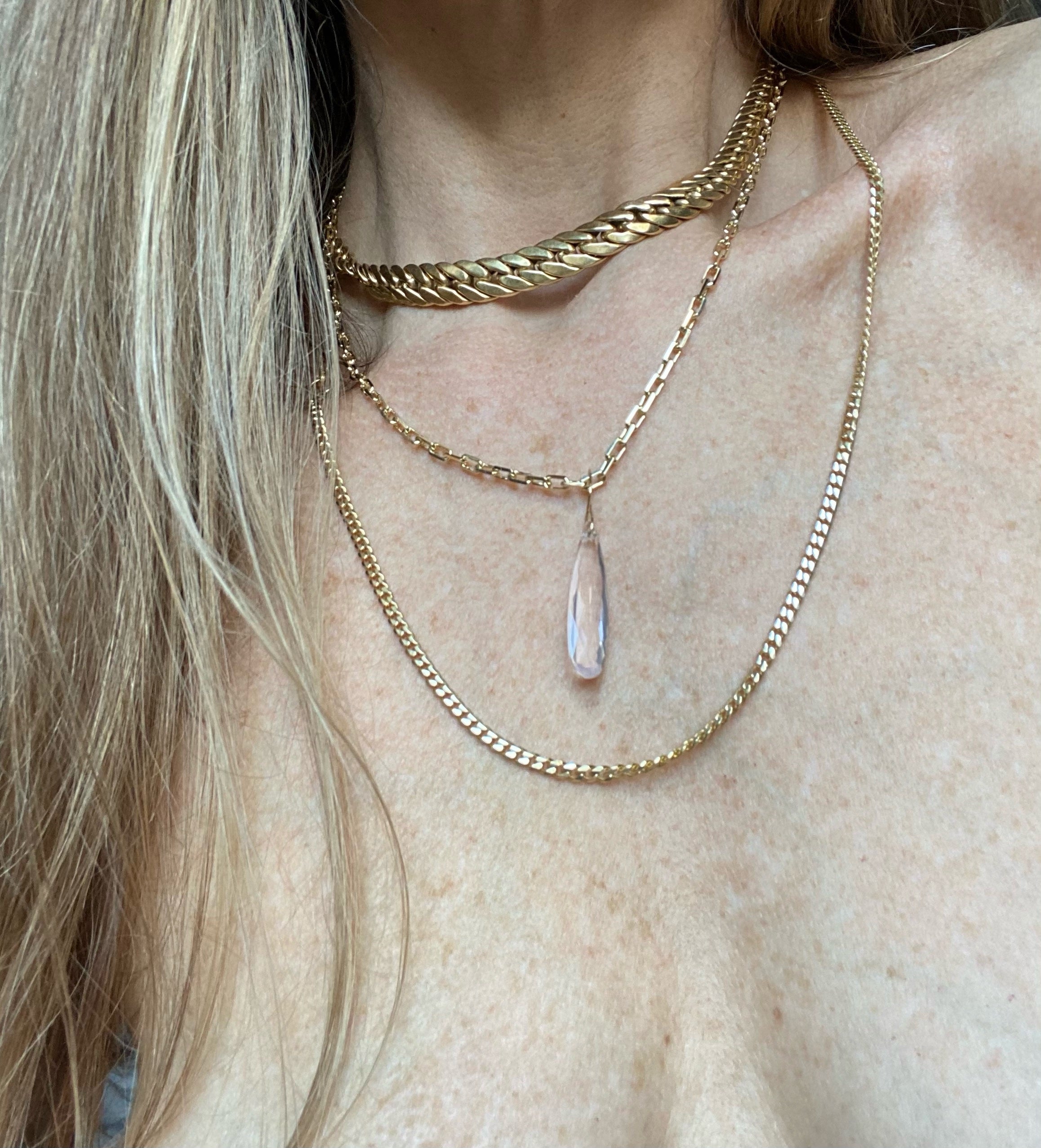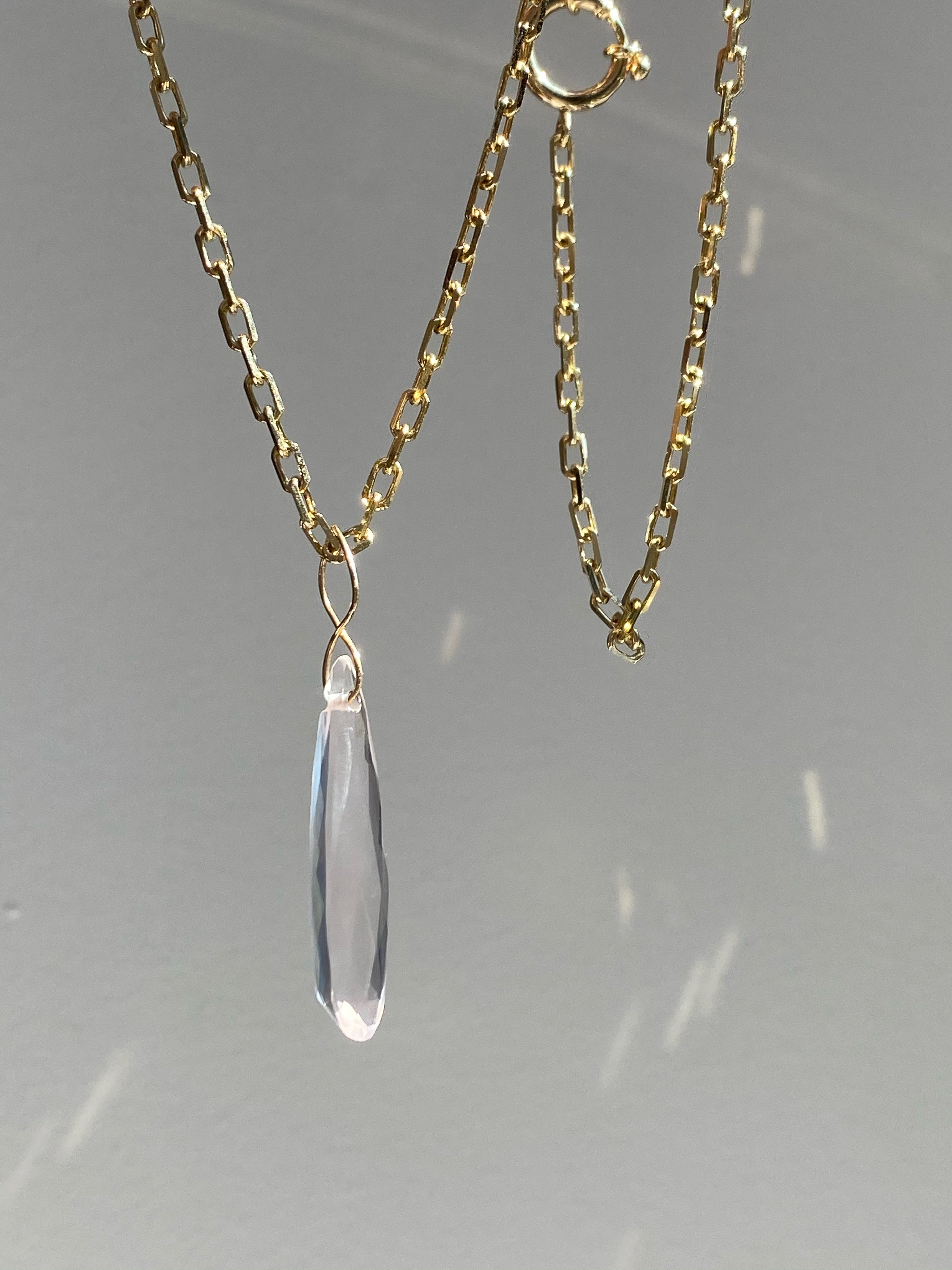 Rose Quartz faceted drop Necklace
Rose Quartz faceted Drop necklace is hung on a infinity 14k gold bale and 14k 1.95mm diamond cut gold chain. Each gem is hand selected by Wendy and hand cut by our lapidary in NYC. 
Rose Quartz is the gemstone of universal love. It restores trust and harmony in relationships, encouraging unconditional love. Rose Quartz purifies and opens the heart at all levels to promote love, self-love, friendship, deep inner healing and feelings of peace.
On our 18" adjustable Thin Link Solid 14K Yellow Gold Necklace.
Designed and handmade in Soho, NYC.
Please contact our studio for custom inquiries and more information.
View the rest of The Amulet Collection collection here. 
Recently Viewed