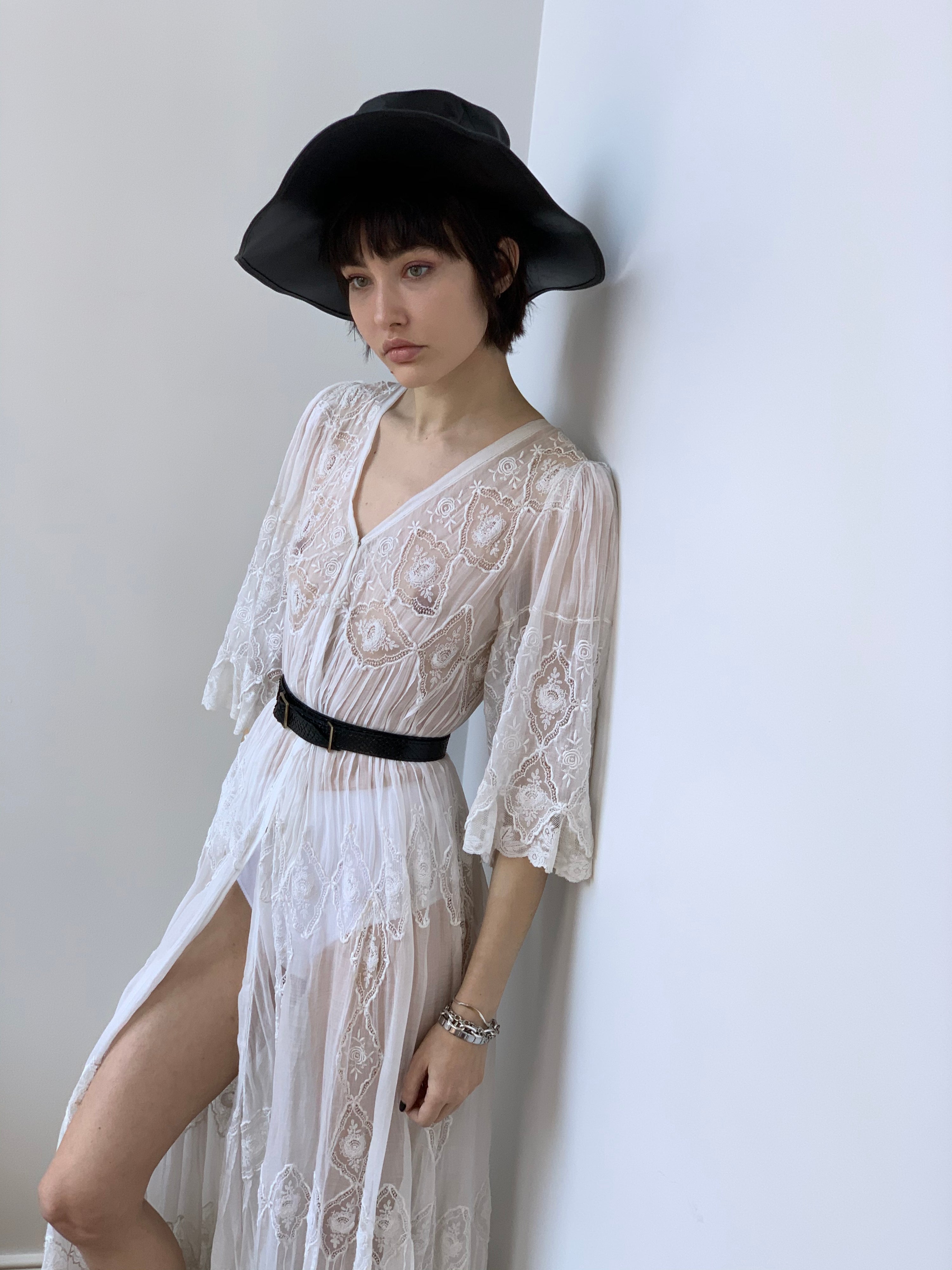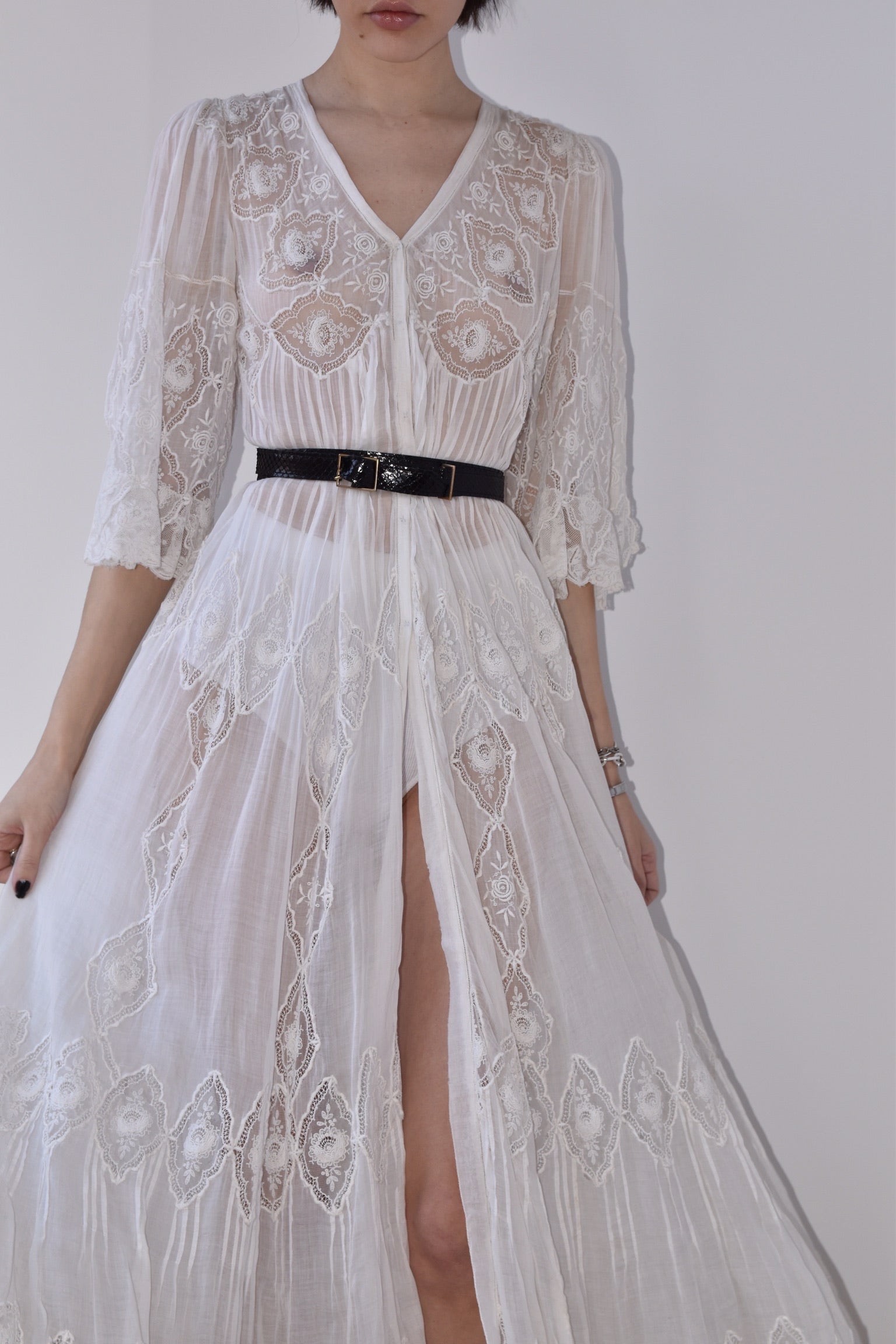 Antique Early 1900's White French Negligee with Hand Embroidered Silk Lace on Cotton Body
Garment is in good condition. Delicate. Buttons open down the front. Several weak areas in cotton that have been repaired, but exquisite and can be worn. The piece needs a gentle owner. Sold as is. 

One size fits many.

Vintage items are final sale. Please email us for more details.
Shop@wendynicholnyc.com
Wendy Nichol Studio pieces used to style include 
Recently Viewed