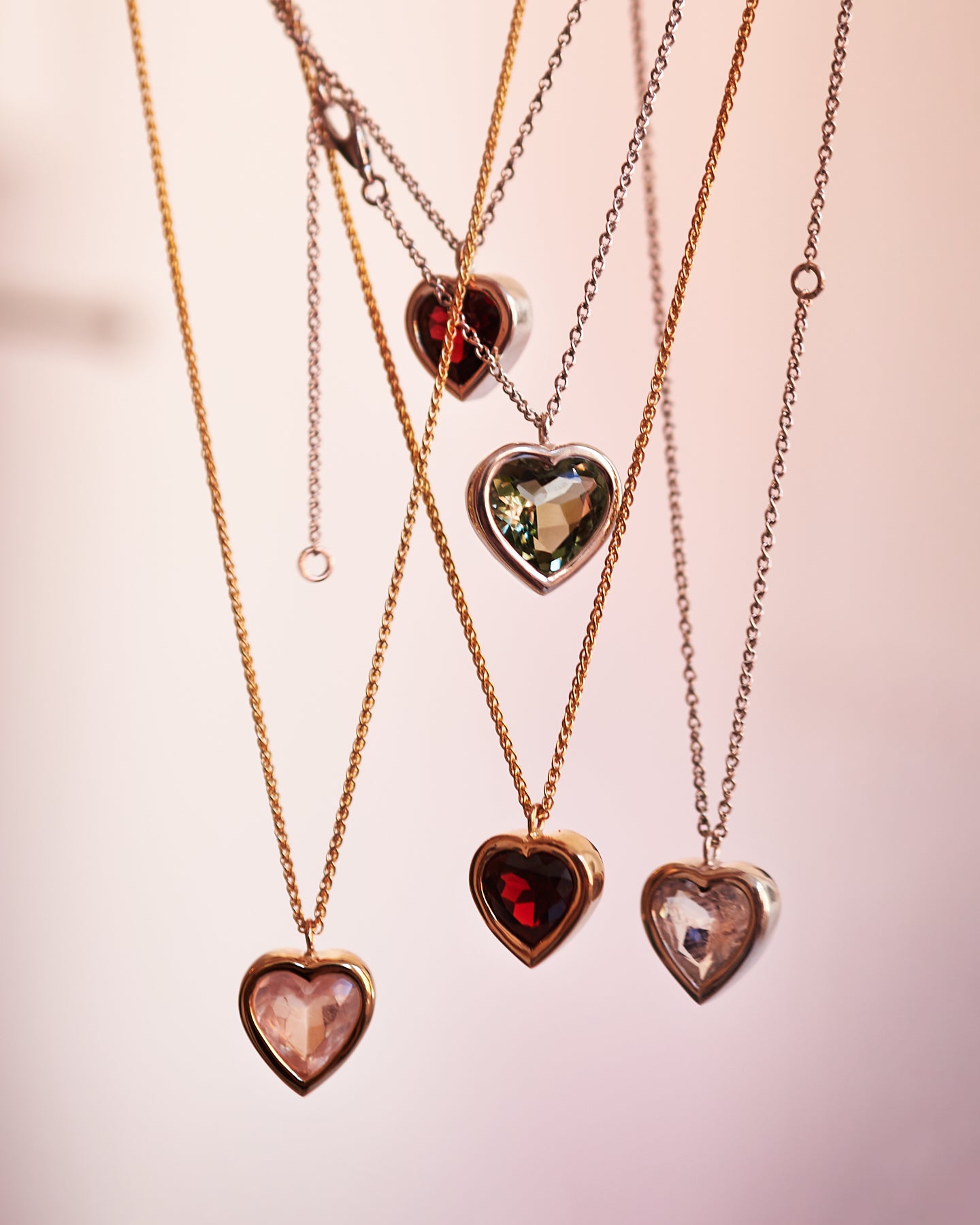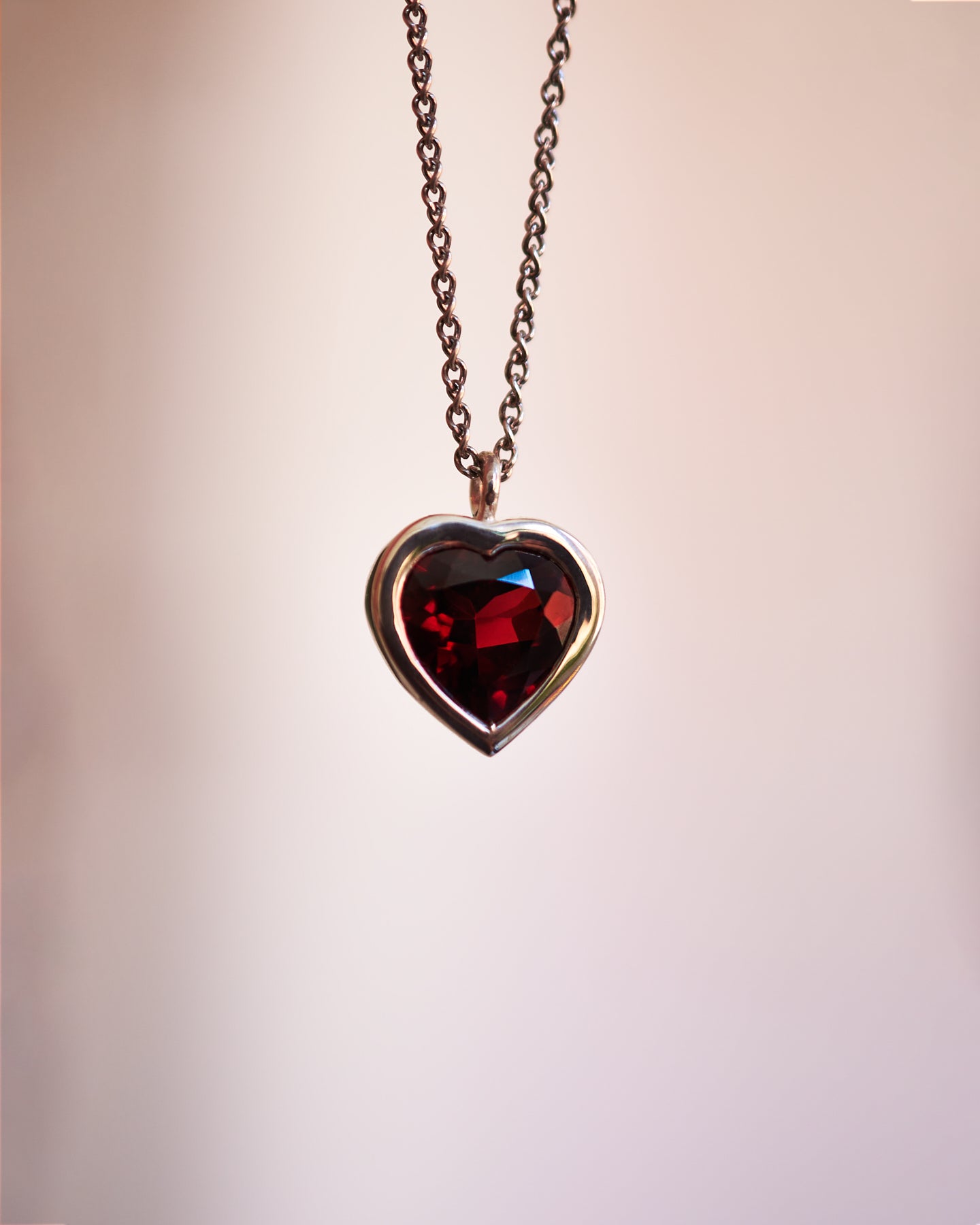 12mm Bezel Garnet Heart Necklace
A beautiful faceted heart-hand cut garnet with a culet for ultimate depth of color. This 12mm garnet is set in our in hand made bezel, encapsulating the stone. Substantial in weight, this heart sits at adjustable length of 15" and 18".
The garnet is the super antioxidant of the gem world, think Pomegranate. It symbolizes your physical power, blood, health and love. We all thrive with a garnet in our gem collection. 

Available in 14K yellow gold, and Sterling Silver
Designed and handmade in Soho, NYC.
Custom chain length available. Please contact our studio for custom inquiries and more information.
12mm Bezel Garnet Heart Necklace