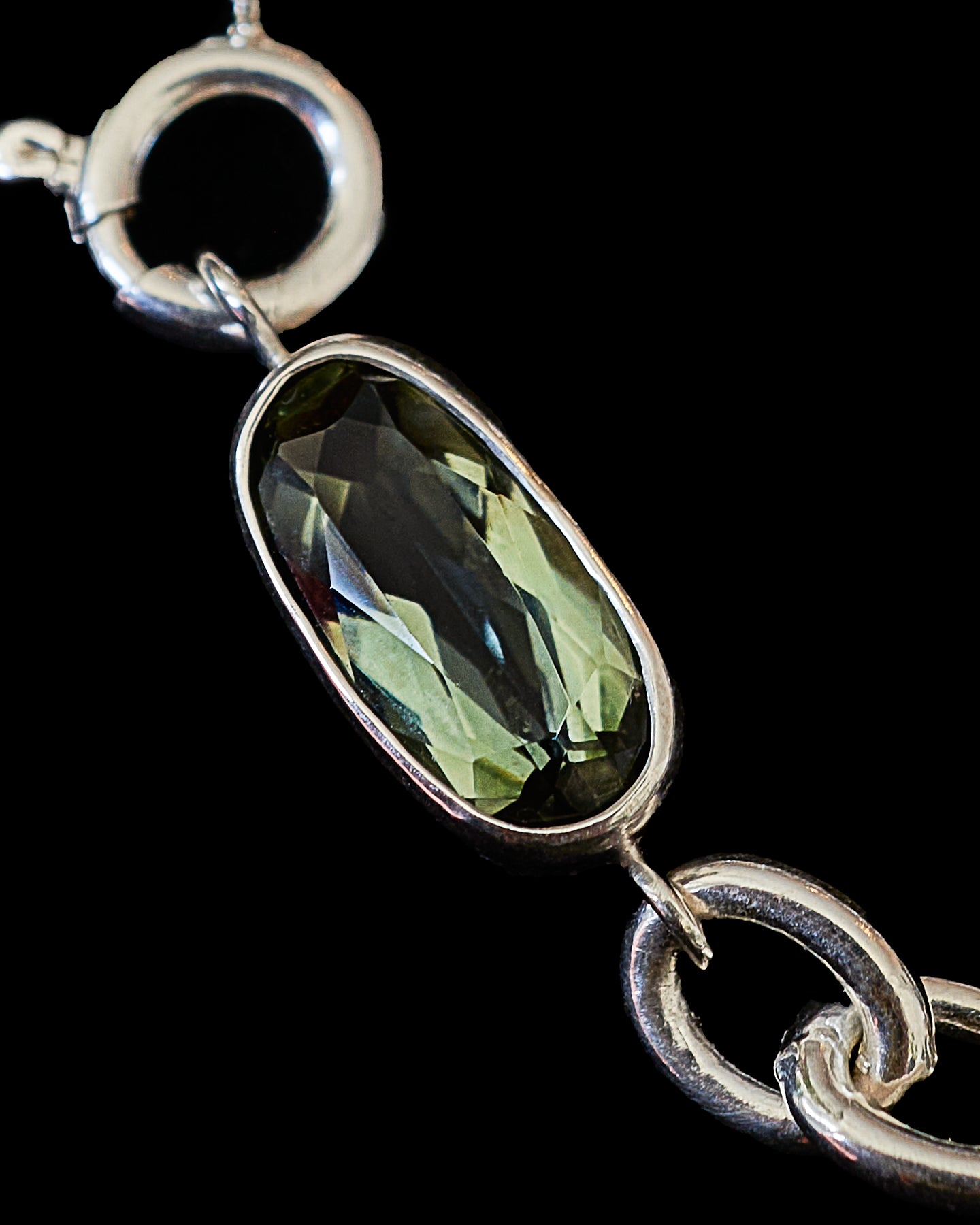 Green Amethyst Oval Cut Gem on Heavy Rolo Link Bracelet
A substantial 9mm Solid Rolo link chain in Sterling Silver makes the perfect resting place for this Medium Green oval Amethyst Gem. Measuring 19 mm x 10 mm, this gem has been hand set in a beautiful silver bezel that lays beautifully on your wrist or ankle.This adornment comes in sizing that works for the wrist or ankle. 6-7 inches are ideal for the wrist, 8-10 inches for the ankle.
Please contact our studio for custom inquiries and more information. 
Recently Viewed