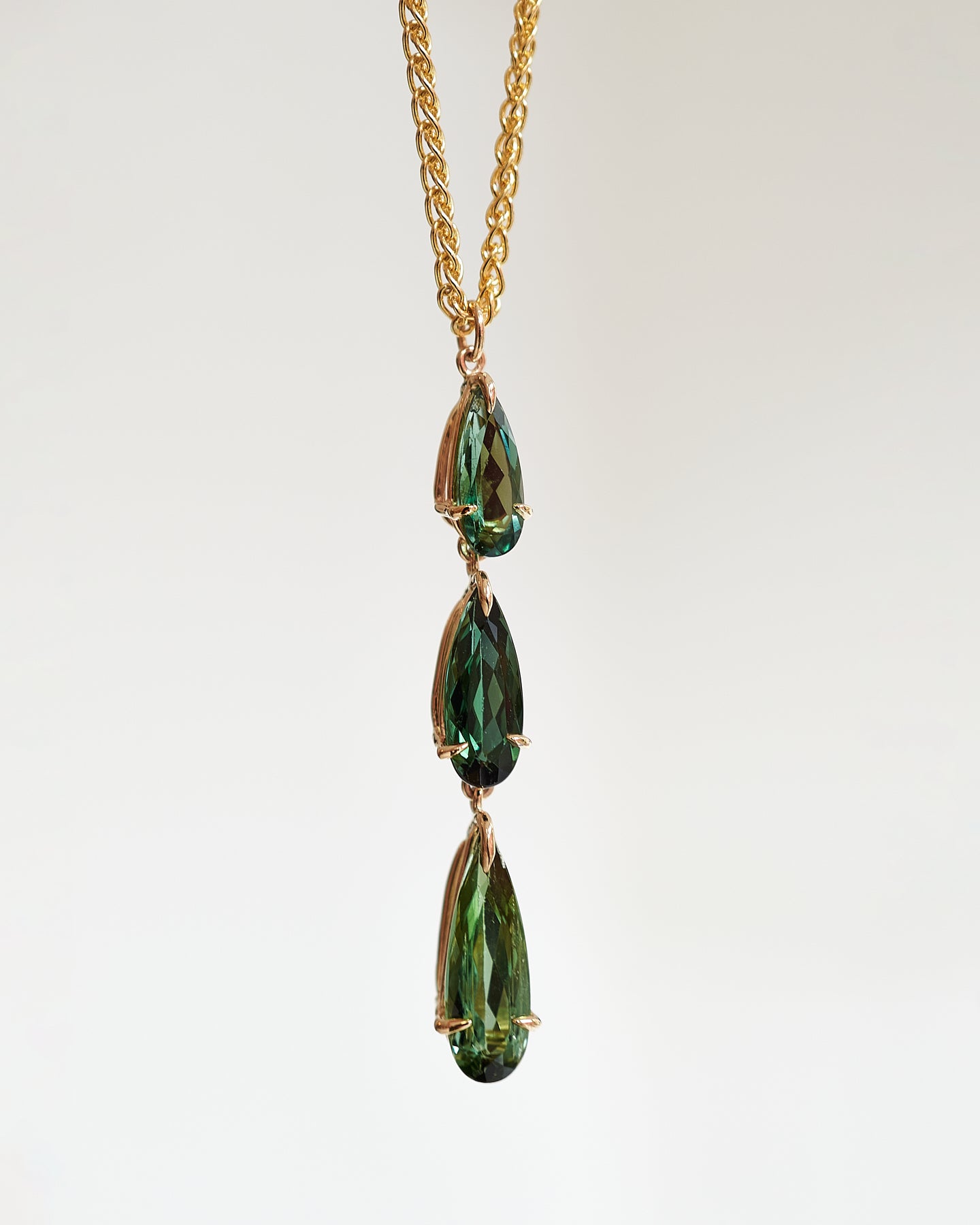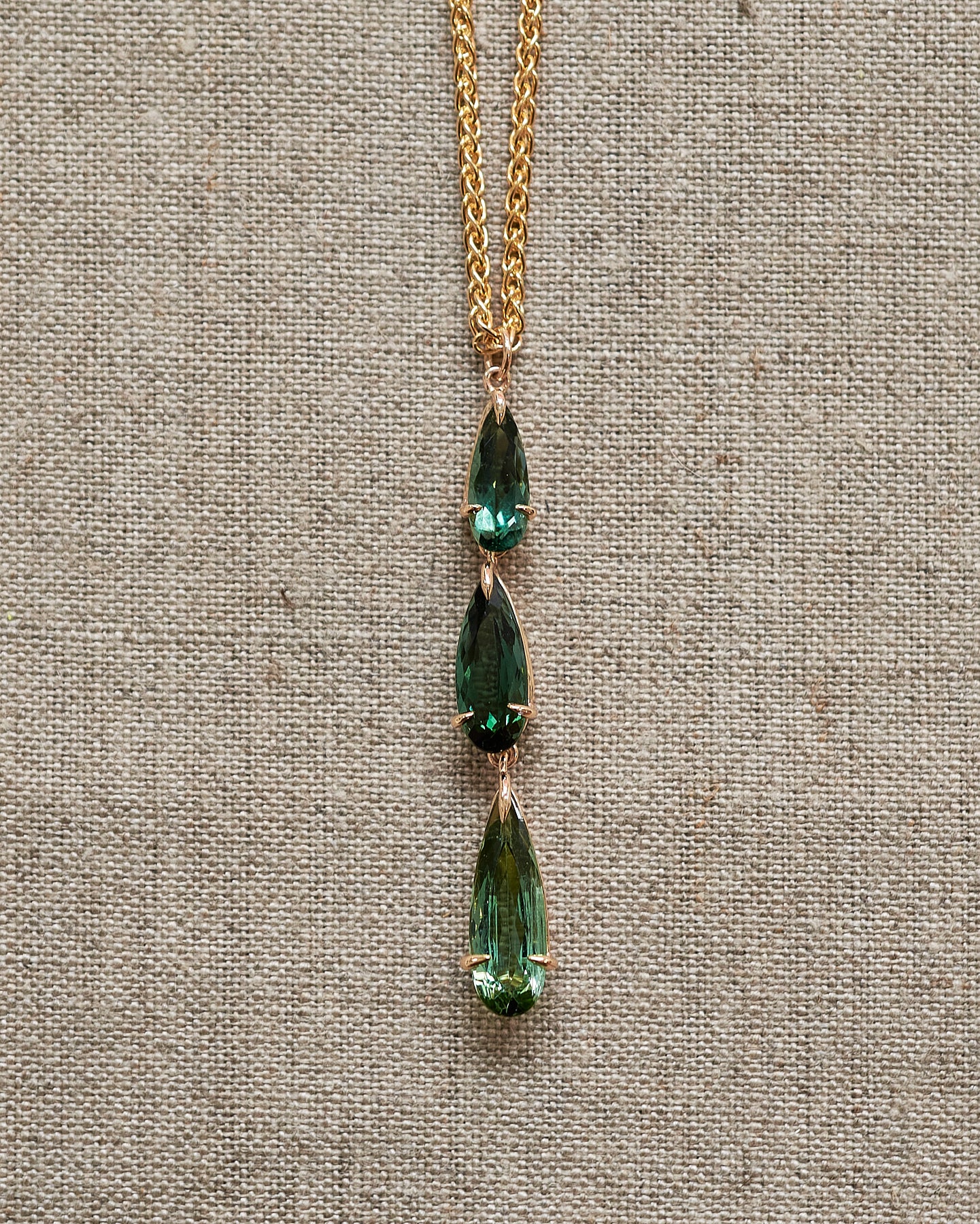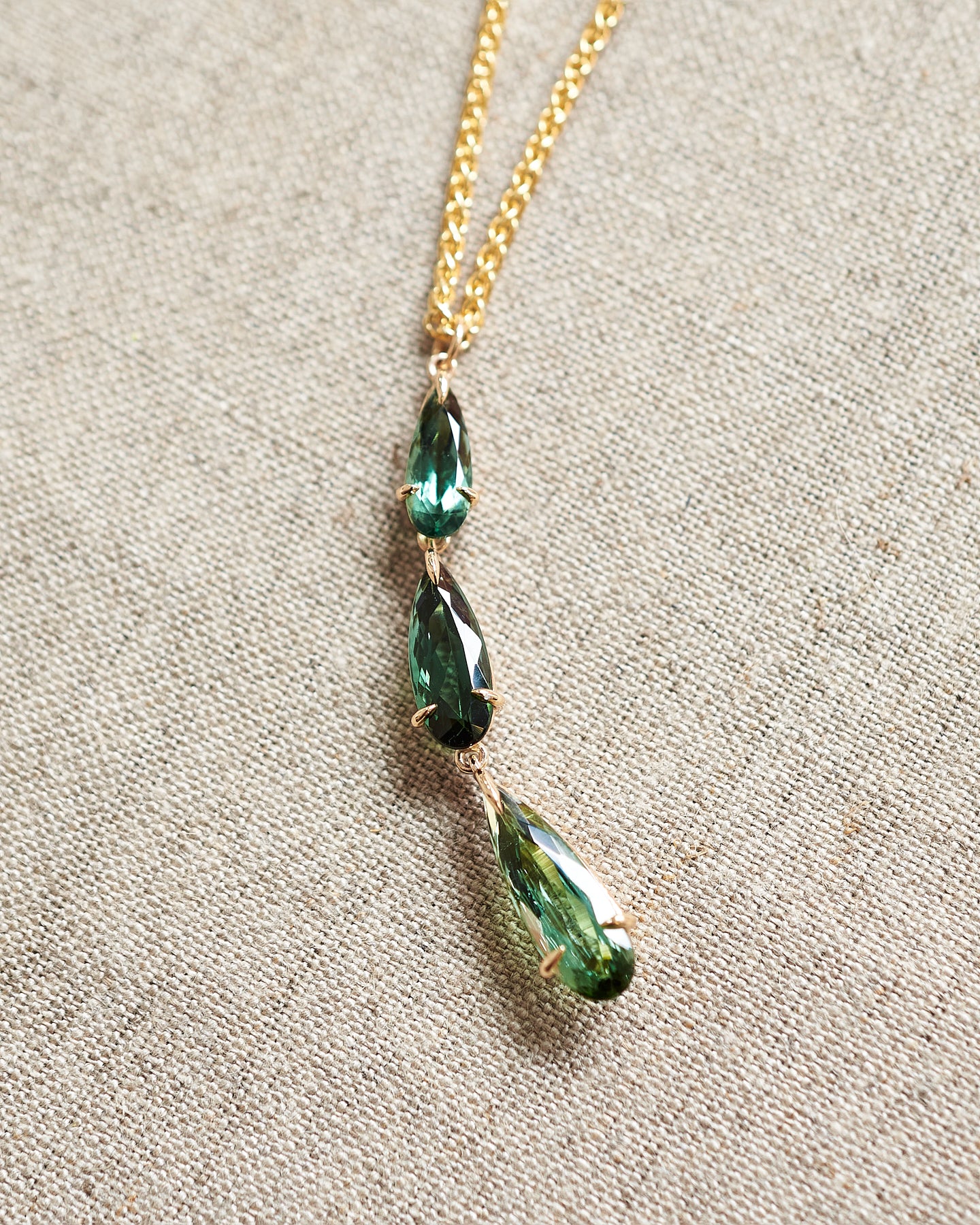 Triple green tourmaline, tear drop pendant
This graduated 3 tier, tourmaline pendant is beyond graceful. Each tourmaline gleams a dedicate frequency of deep mint green, the most desirable tourmaline color. The pendant measures 2.5" long and is hung on a 17.5" chain making the total length 20". The total carat weight of the tourmaline, a generous 8.02 carats. The gems are held in handmade 14k gold basket settings and fastened with claw prongs. The 14k gold chain is 2.3mm wheat chain which flows effortlessly on neck. This one of a kind piece is stunning in everyway.
Designed and handmade in Soho, NYC.
Custom chain length available. Please contact our studio for custom inquiries and more information.
Triple green tourmaline, tear drop pendant