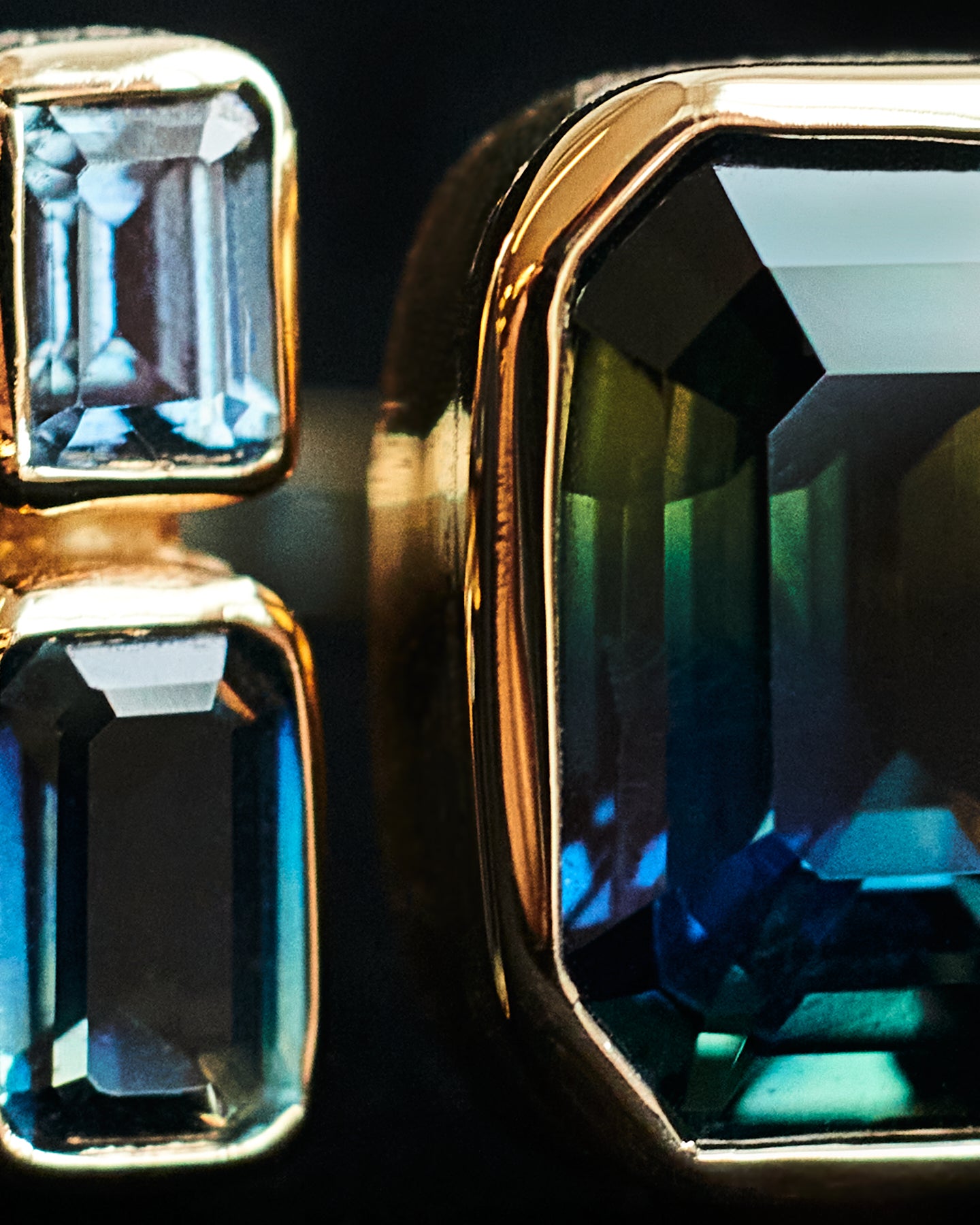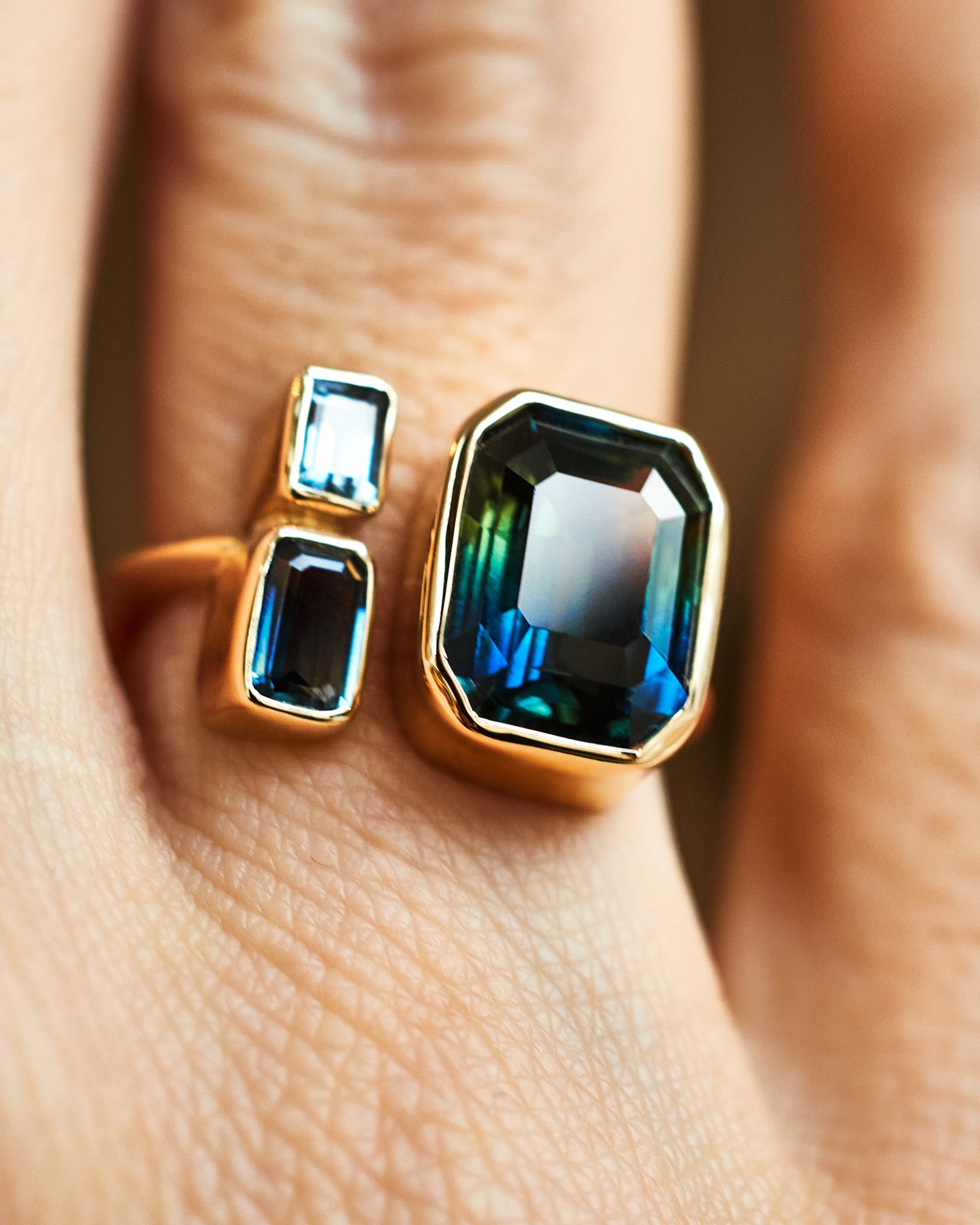 Bi-Color Trinity Sapphire Ring
This is a rare 3.4 carat natural blue green bi-color sapphire in a beautiful handmade bezel setting. Flanked by 2 emerald cut sapphires this ring has a total carat weight of 4 carats. I set this ring with 3 stones as the number 3 represents divine wholeness, completeness and perfection. While I design, I am surrounded by the exceptional colors of the ocean and feel how deeply theses colors move into your subconscious mind.  Blue sapphire is a wisdom stone, stimulating concentration, enhancing creativity and promoting purity and depth of thought. This is one of a kind and can be made any size. Please specify your sizing requests in notes upon order. Text us at 212.431.4171 for any questions. 
Available in 14K Yellow Gold.
Designed and handmade in Soho, NYC.
Please contact our studio for custom inquiries and more information. 
Recently Viewed