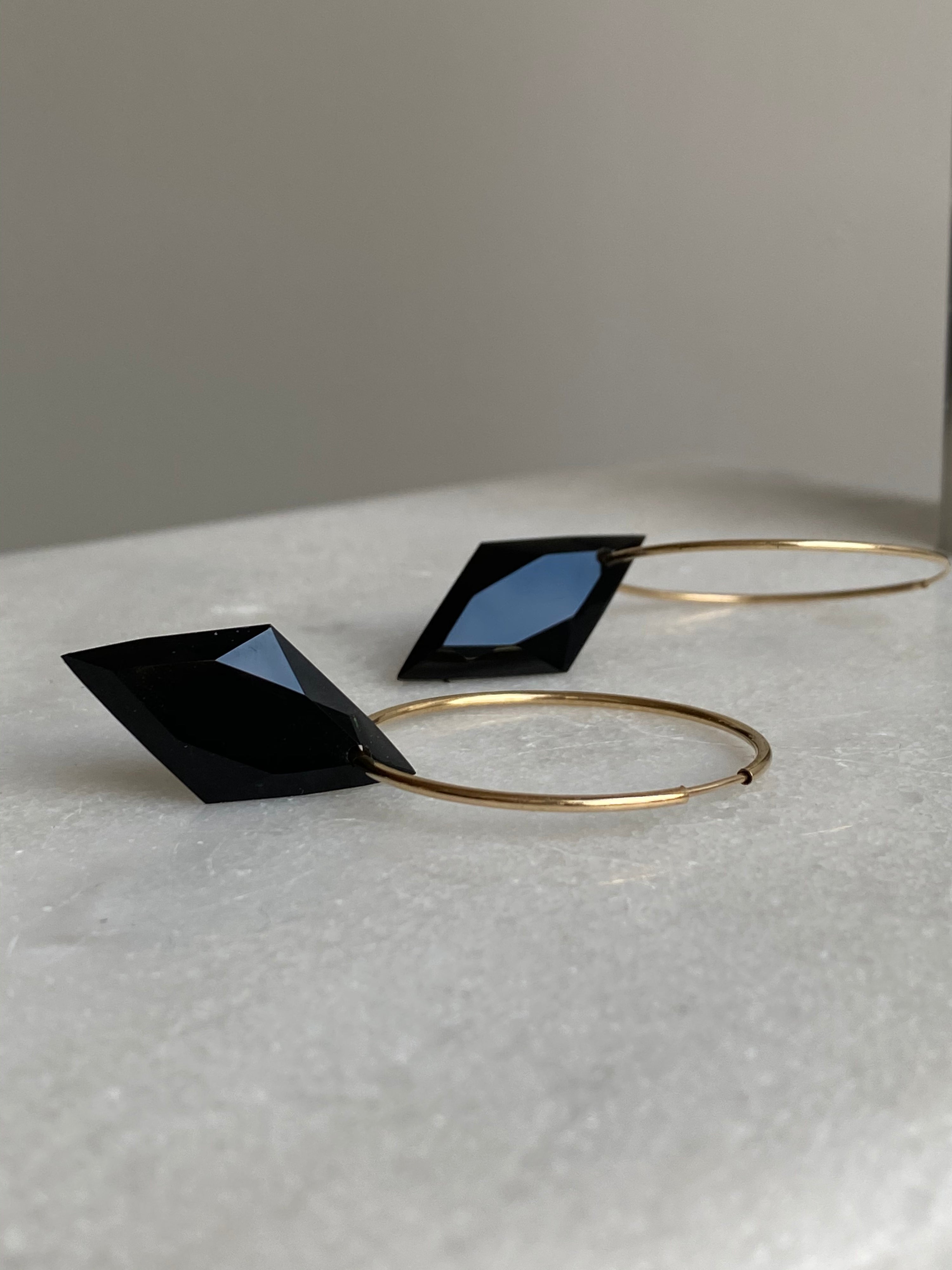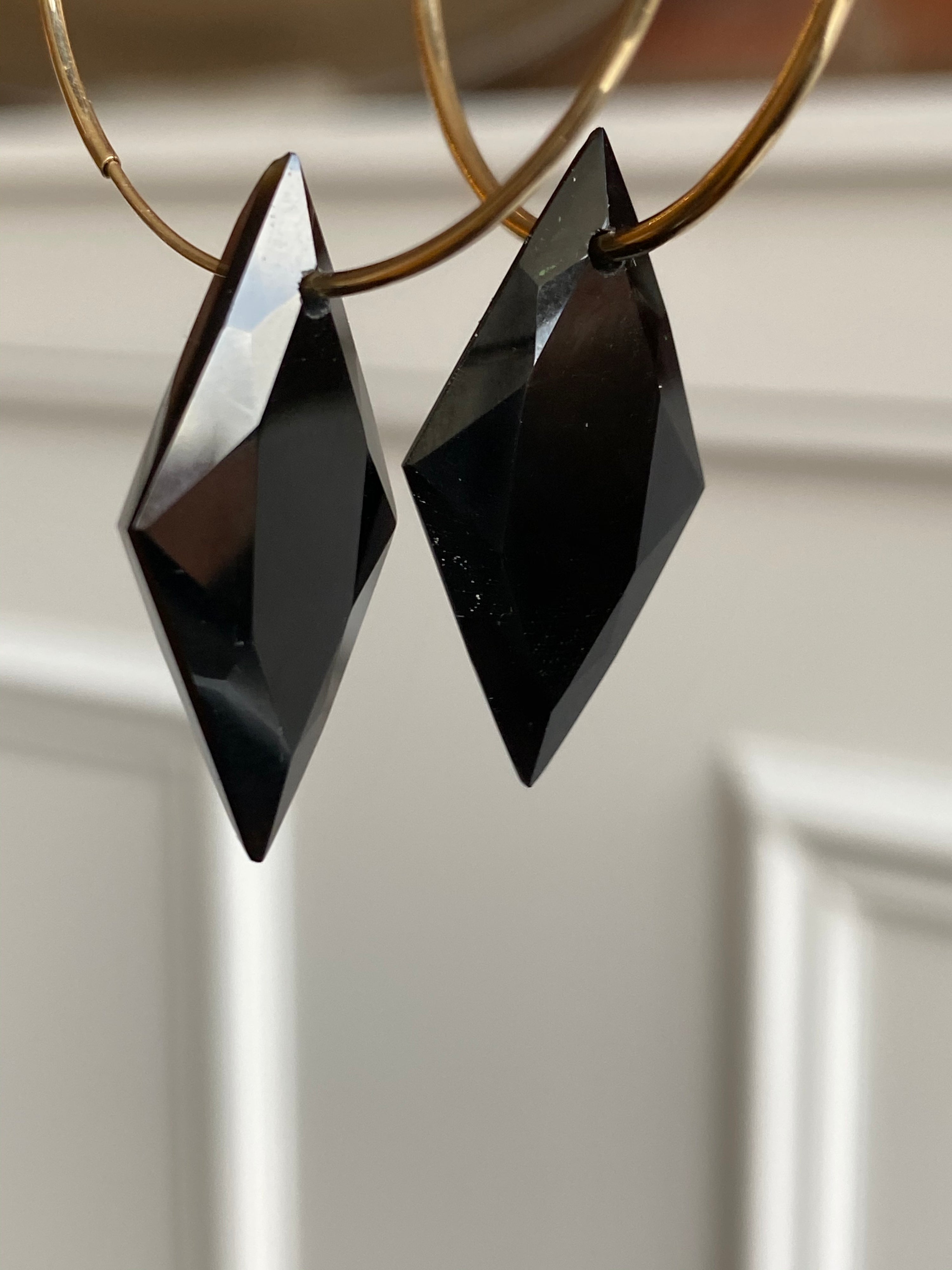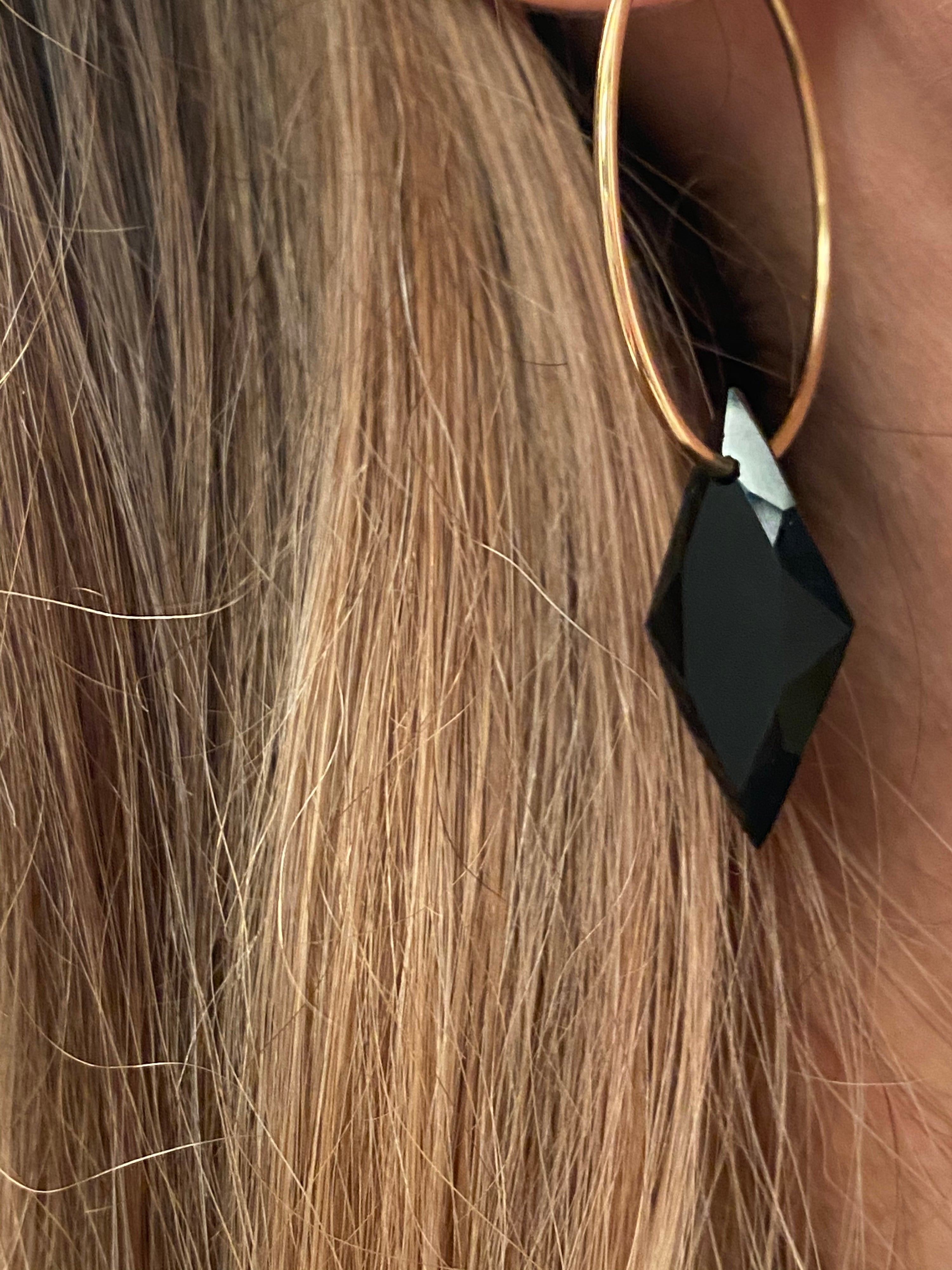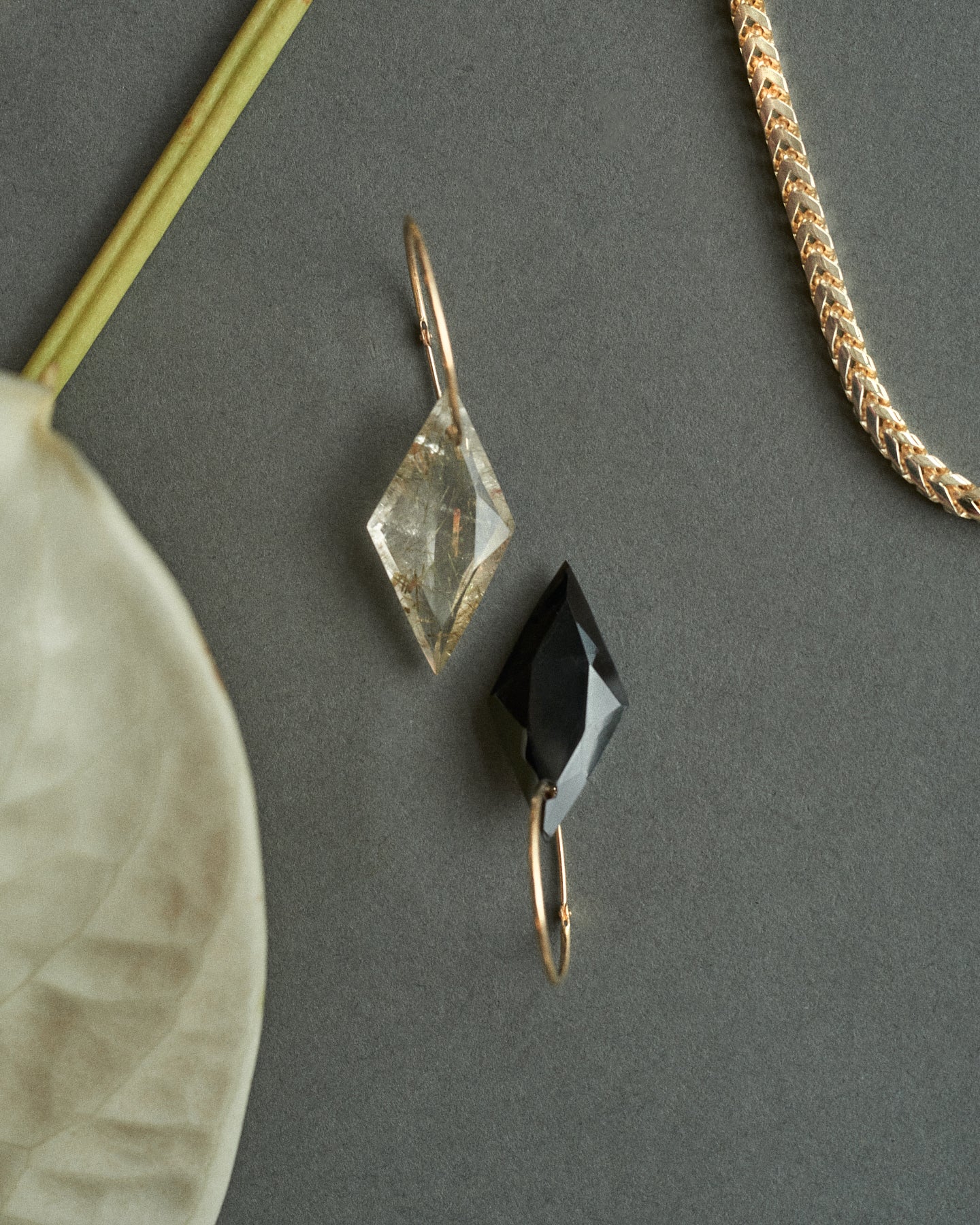 Black Onyx Diamond-Cut Hoop Earring
A beautifully faceted diamond-cut onyx measuring 18mm x 9mm and hung on a custom hand-made 14k yellow-gold hoop. Hoop is 040 gauge with a hinged closure and is available in 20mm and 24mm diameter size. 
Please note: Listing is for a single earring. For a pair, please order 2.

Black Onyx gives strength. It promotes vigor, steadfastness and stamina. It imparts self-confidence, helping you to be at ease in your surroundings. Onyx banishes grief, enhances self-control and stimulates the power of wise decision-making.
Designed and handmade in Soho, NYC.
Please contact our studio for custom inquiries and more information.
View the rest of The Amulet Collection collection here. 
Black Onyx Diamond-Cut Hoop Earring