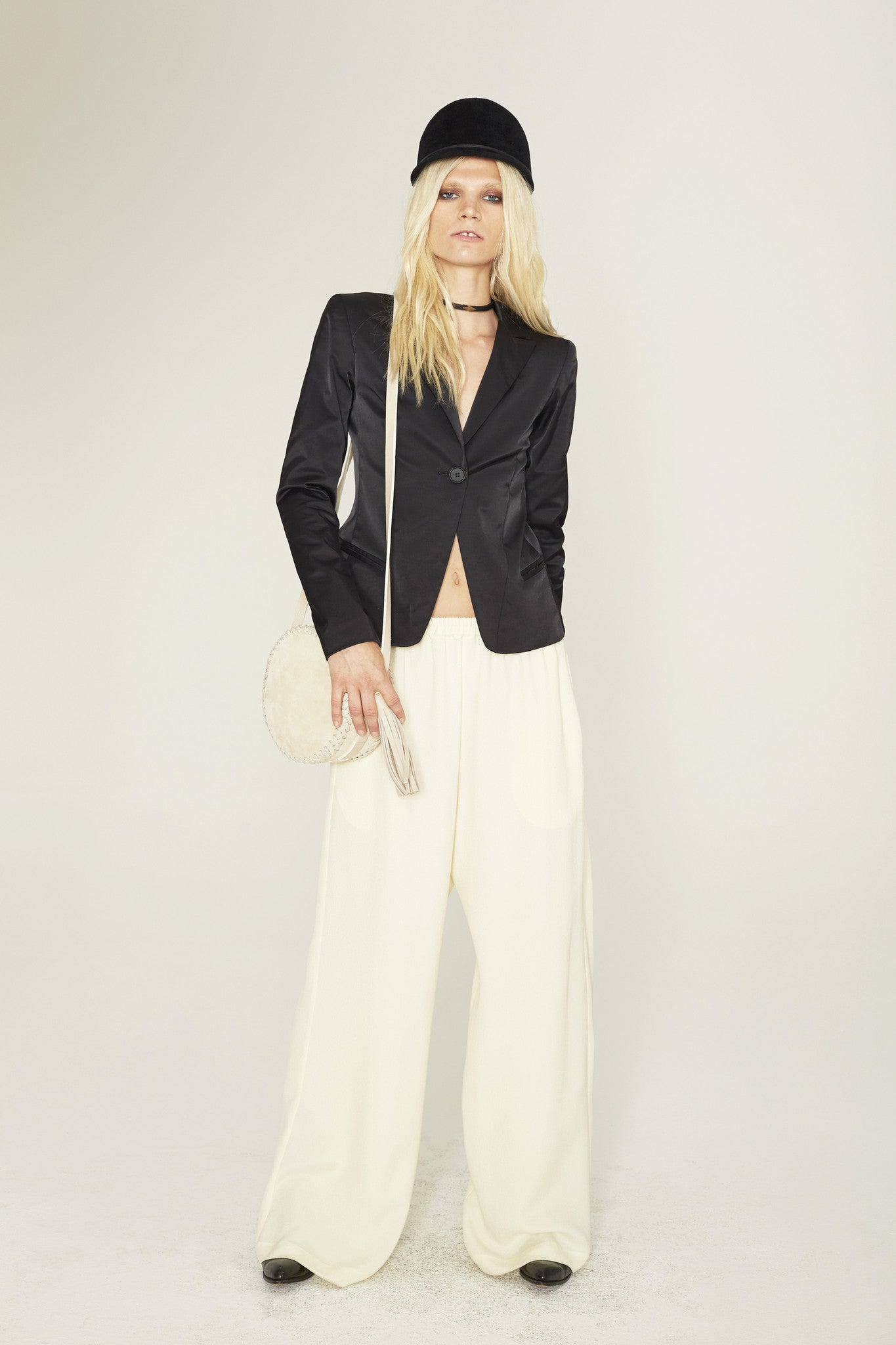 Fitted Dinner Jacket & Relax Pants
Look 12: SS15 Fitted Dinner Jacket is made in a black Silk. 
SS15 Relax Pants are featured in a cream silk Crepe de Chine. 
Handmade in our NYC Atelier. 
Custom sizing, fabric, and color is possible. Please contact us at 212.431.4171 for pricing and to set up an appointment for a fitting.
Accessories in photo: Triangle Leather Choker. Black Wool Cap. Cream Suede Medium Canteen Bag. 
Clothing & Accessories Designer: Wendy Nichol Photographer: Michael J. Fox  Makeup: Patricia Iglesias Stylist: Wendy Nichol Model: Chelsea Danielle Wichmann
Recently Viewed