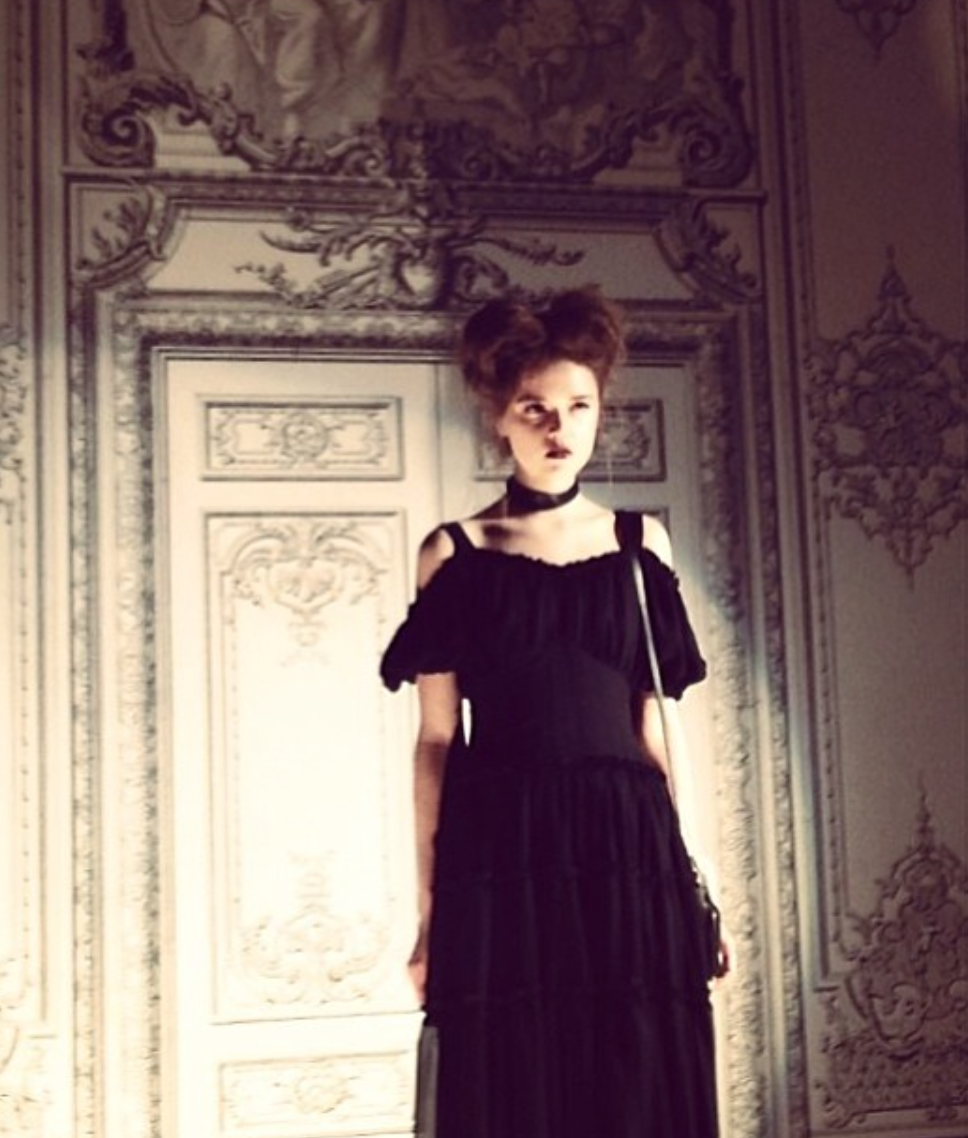 Look 8: The AW14 Orphan Gown is made of layers of Silk. 
Handmade in our NYC Atelier. 
Custom sizing, fabric, and color is possible. Please contact us at 212.431.4171 for pricing and to set up an appointment for a fitting. 
Accessories in photo: Three Triangle Leather Chokers. Half Moon Bag in white shearling and black leather. 
Clothing & Accessories Designer: Wendy Nichol  Production Assistant: Kelly Robinson Photographer: Michael J. Fox  Makeup: Patricia Iglesias Hair: Kristen Bode  Stylist: Wendy Nichol  Music: Midnight & the Stars
Recently Viewed