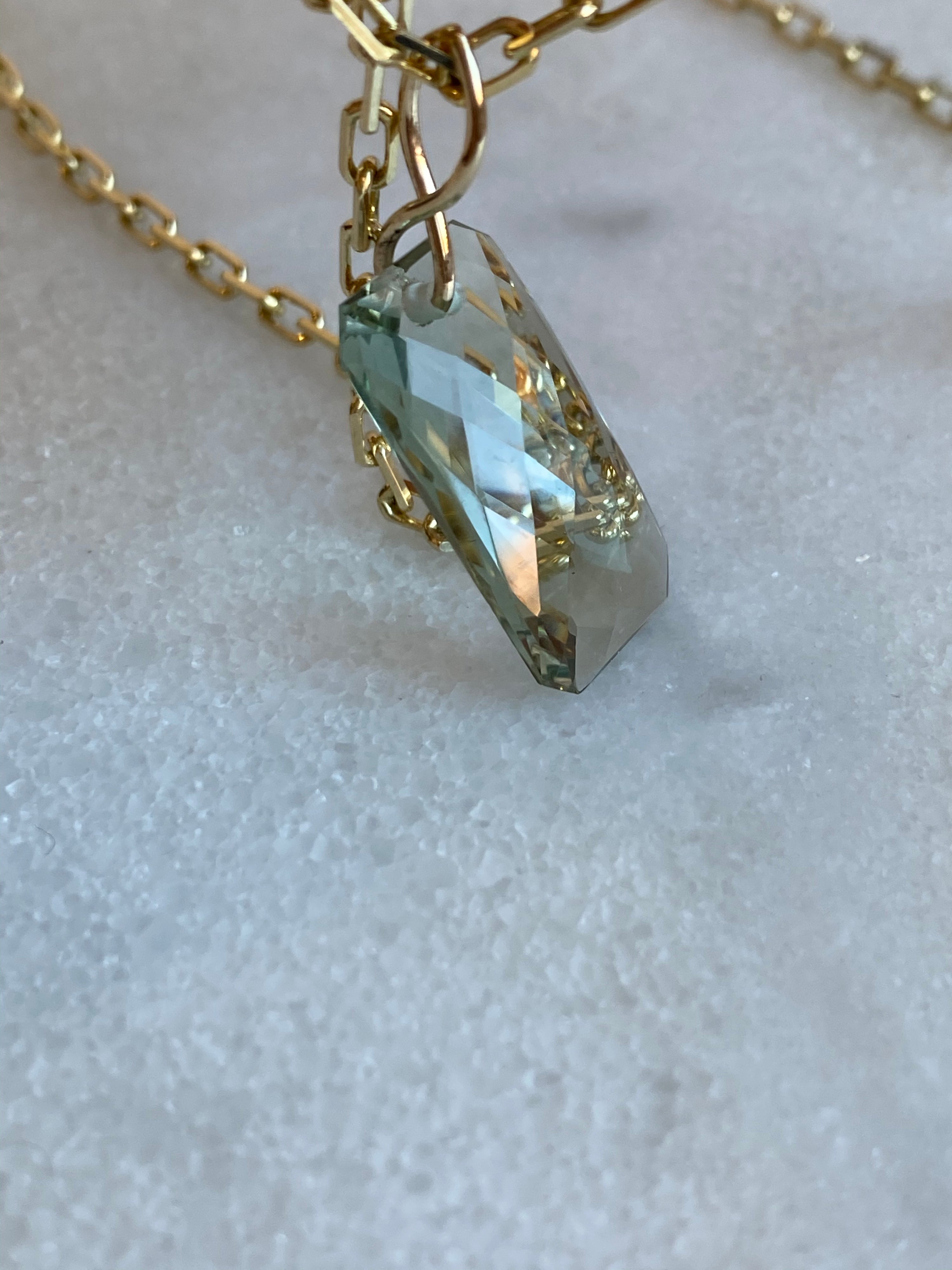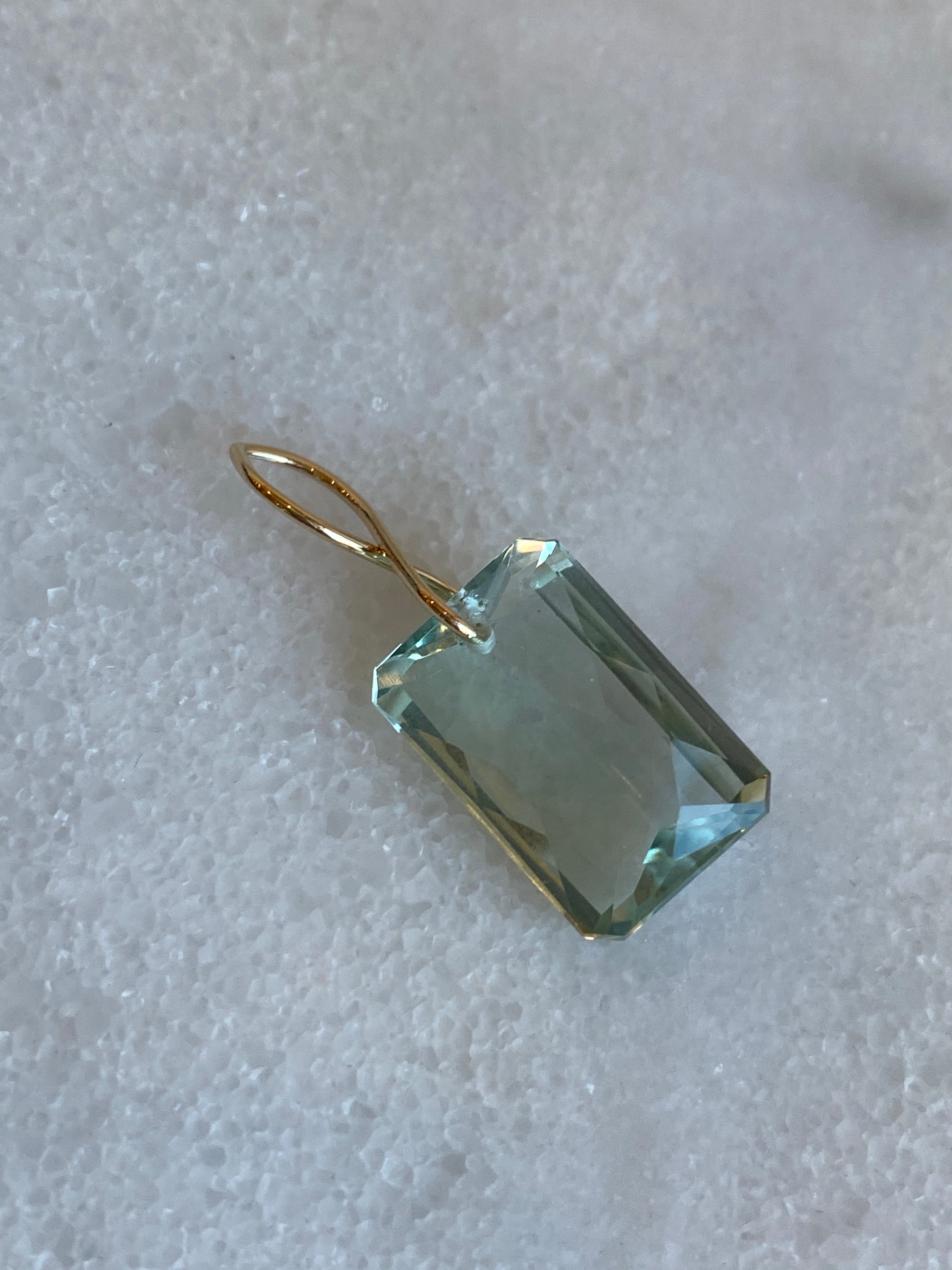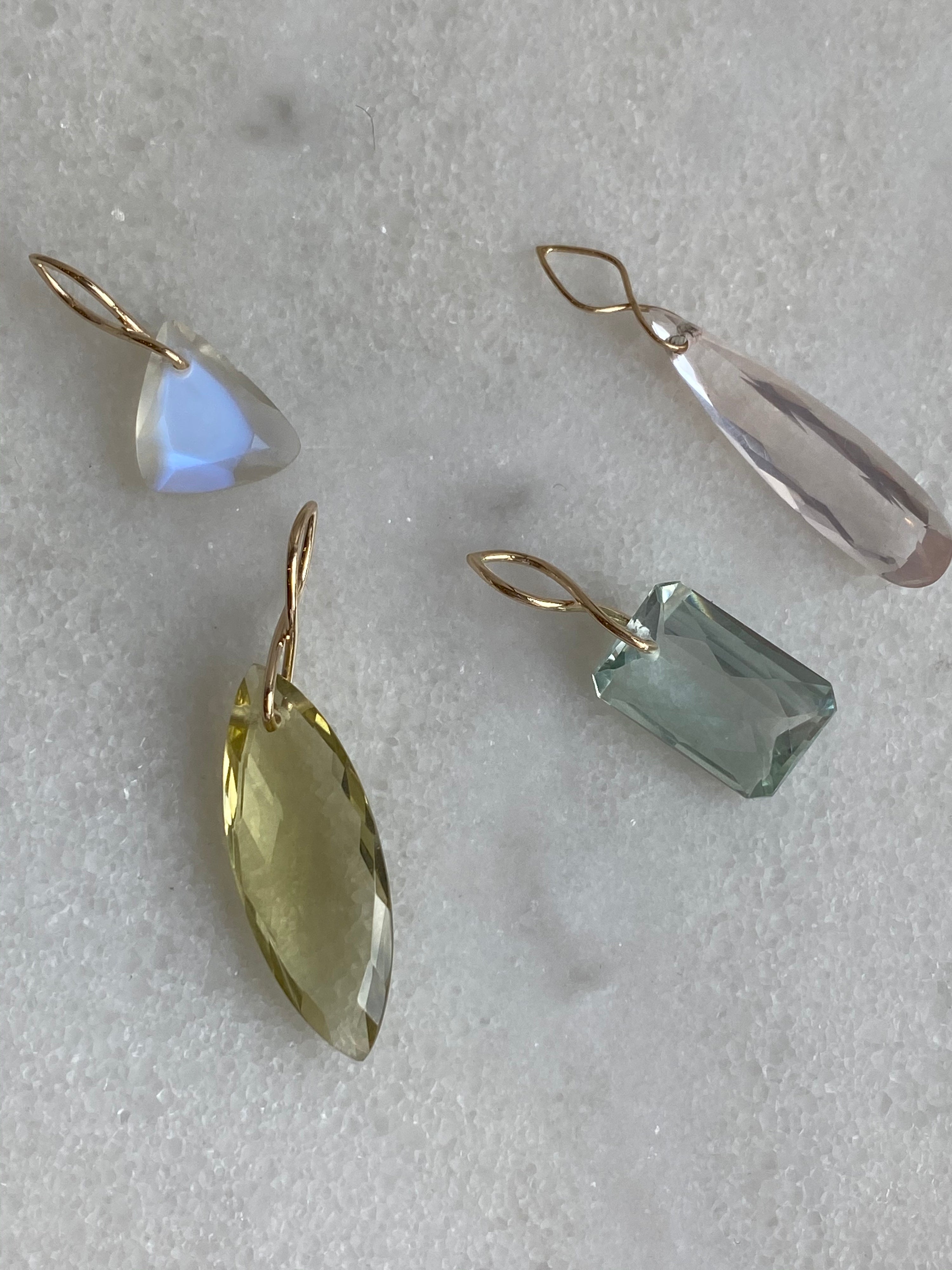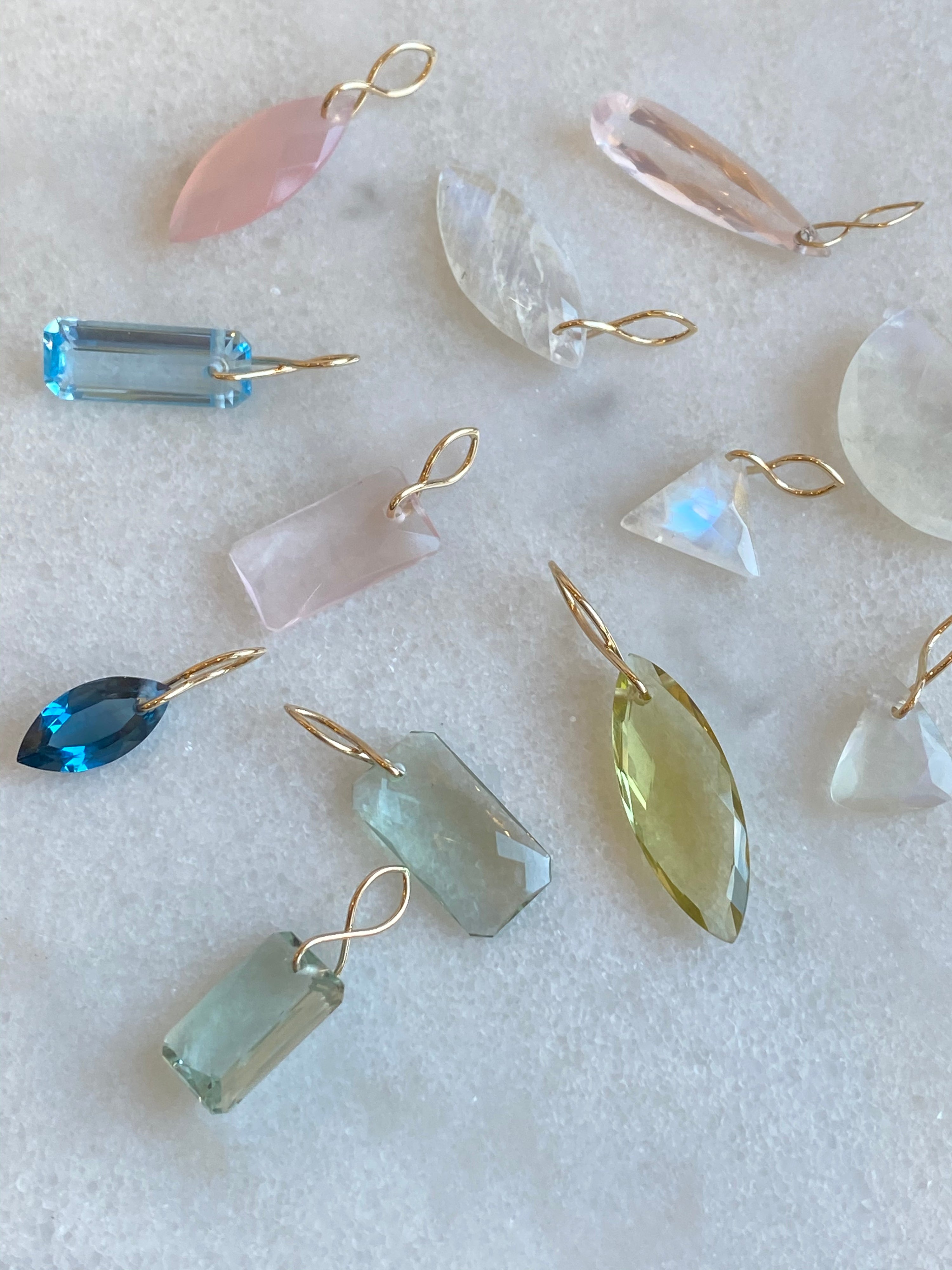 Briolette Green Amethyst Infinity Bale Charm
Prasiolite is the correct name for the green variety of amethyst. The effect that green amethyst has on many people is to create a profound connection to their higher self. It's energy is like the spirit of nature itself, embodied within a beautiful green quartz crystal. Although the green variety is not as well known as purple Amethyst, it has a similar energy.
This elegant briolette-style emerald-cut green amethyst charm measures 22mm x 12mm x 3mm. 
All gem charms are sold without chain, but come ready to wear on a leather lanyard. View the chain shown in 2nd image here. 

View all the chain options here.
Designed and handmade in Soho, NYC. Please contact our studio for custom inquiries and more information.
Briolette Green Amethyst Infinity Bale Charm