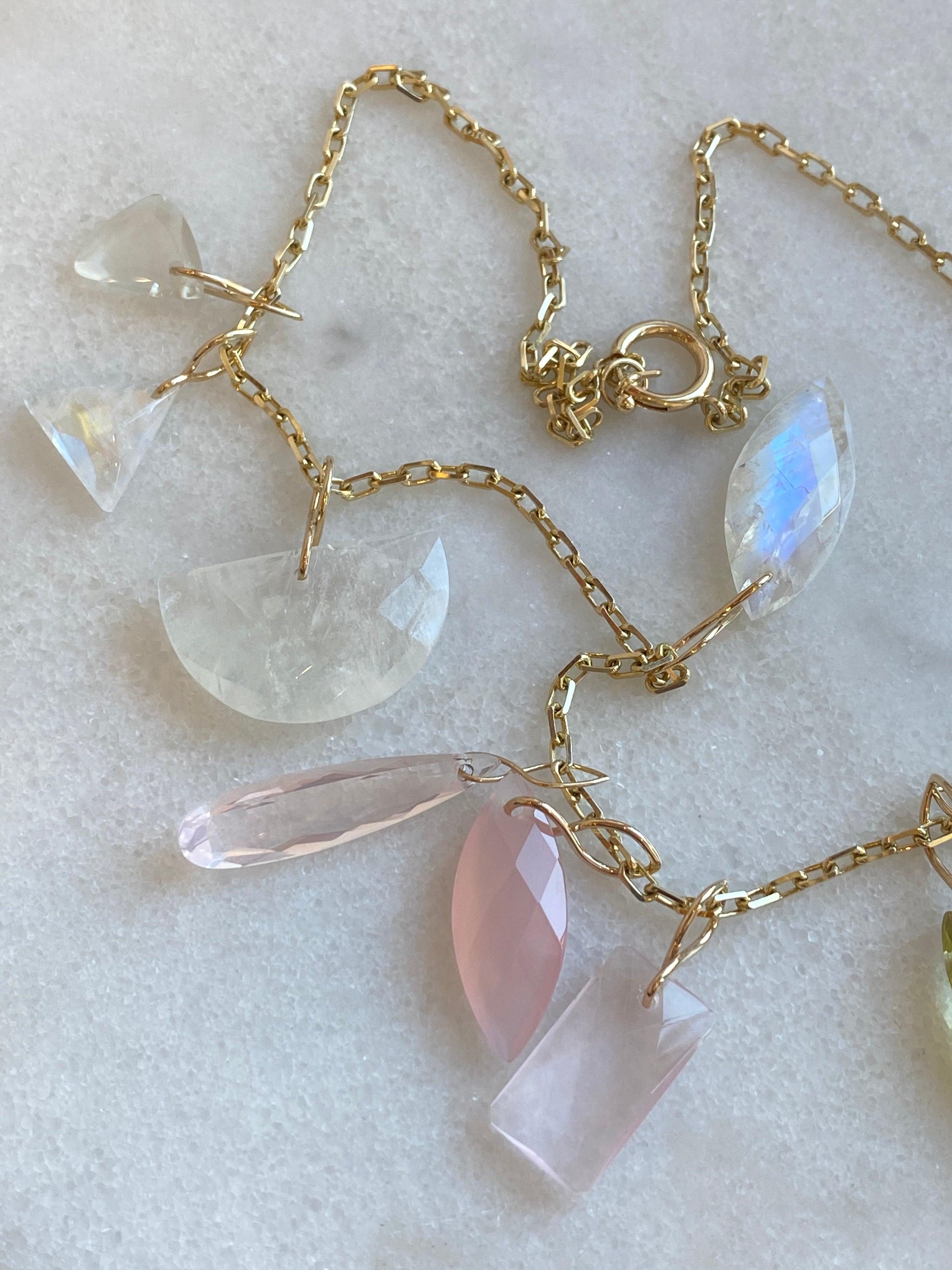 Broilette Rose Quartz Charm
Elegant briolette emerald-cut rose quartz on solid 14k gold infinity bale. This gem measures 22mm x 12mm x 3mm in size. Please see image with coin.
As a stone of love, rose quartz is a powerful crystal for anyone seeking to bring more love into their life. The properties of the rose quartz connect to the heart chakra– the center of love. By opening and healing your heart center, the healing properties of the rose quartz guide you to deepen relationships and embrace kindness, compassion, tenderness, and love toward yourself and those around you.
All Gem charms are sold without chain but come ready to wear on a leather lanyard. View the chain shown in 2nd image here: 

Designed and handmade in Soho, NYC.
Please contact our studio for custom inquiries and more information.
View all the chain options here   
Recently Viewed