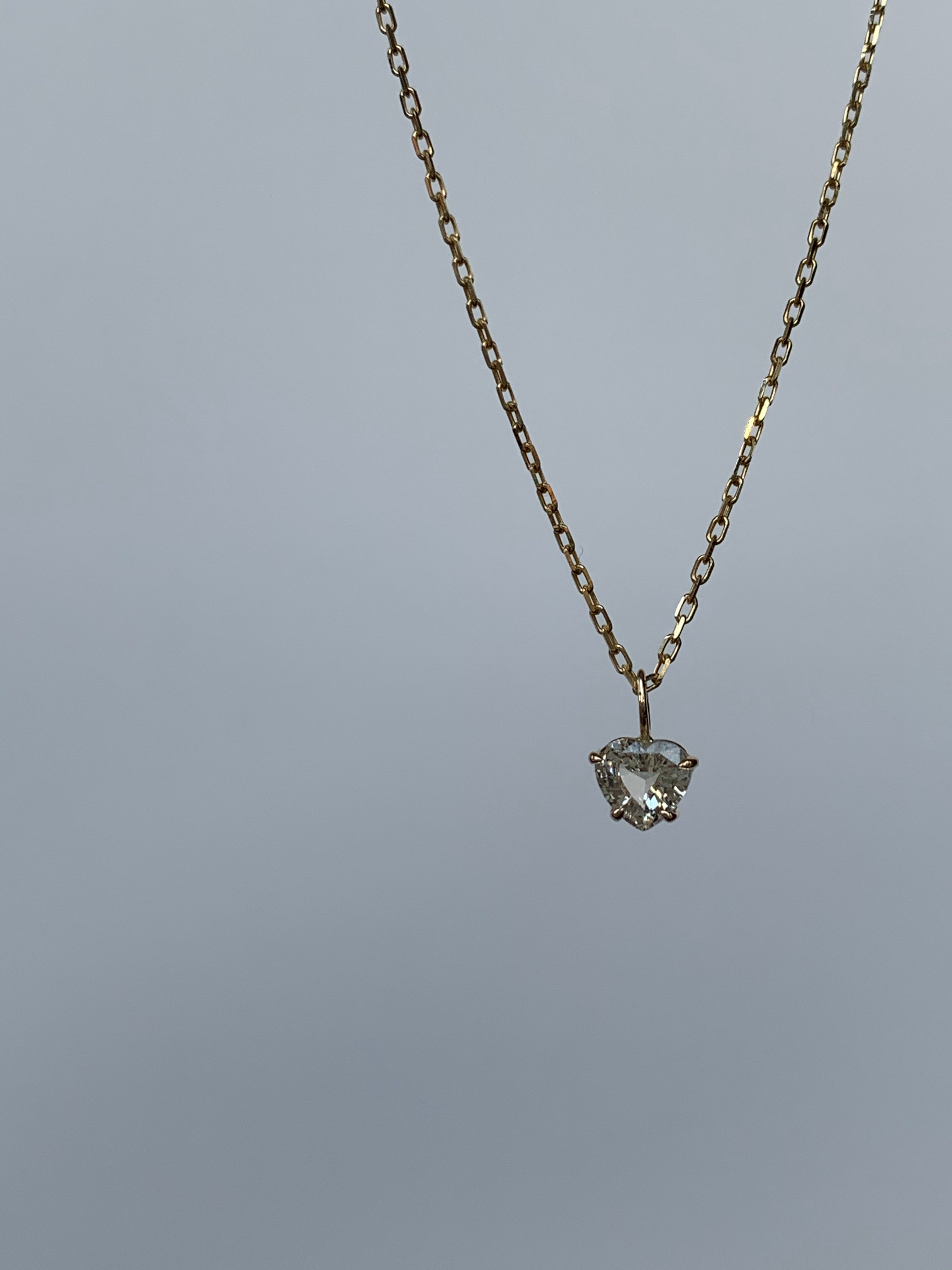 Champagne Sapphire Heart cut gem necklace
Champagne Faceted Heart Cut Gem Necklace set in 14k gold.
Available in 14K Yellow Gold, 14K White Gold, and 14K Rose Gold. Gem stone pendant is hanging on 1.2mm diamond cut chain. The champagne sapphire heart is  6.5mm in height and 7mm in width at widest point.
Custom chain length available.
Designed and handmade in Soho, NYC
Please contact our studio for custom inquiries and more information.
Champagne Sapphire Heart cut gem necklace