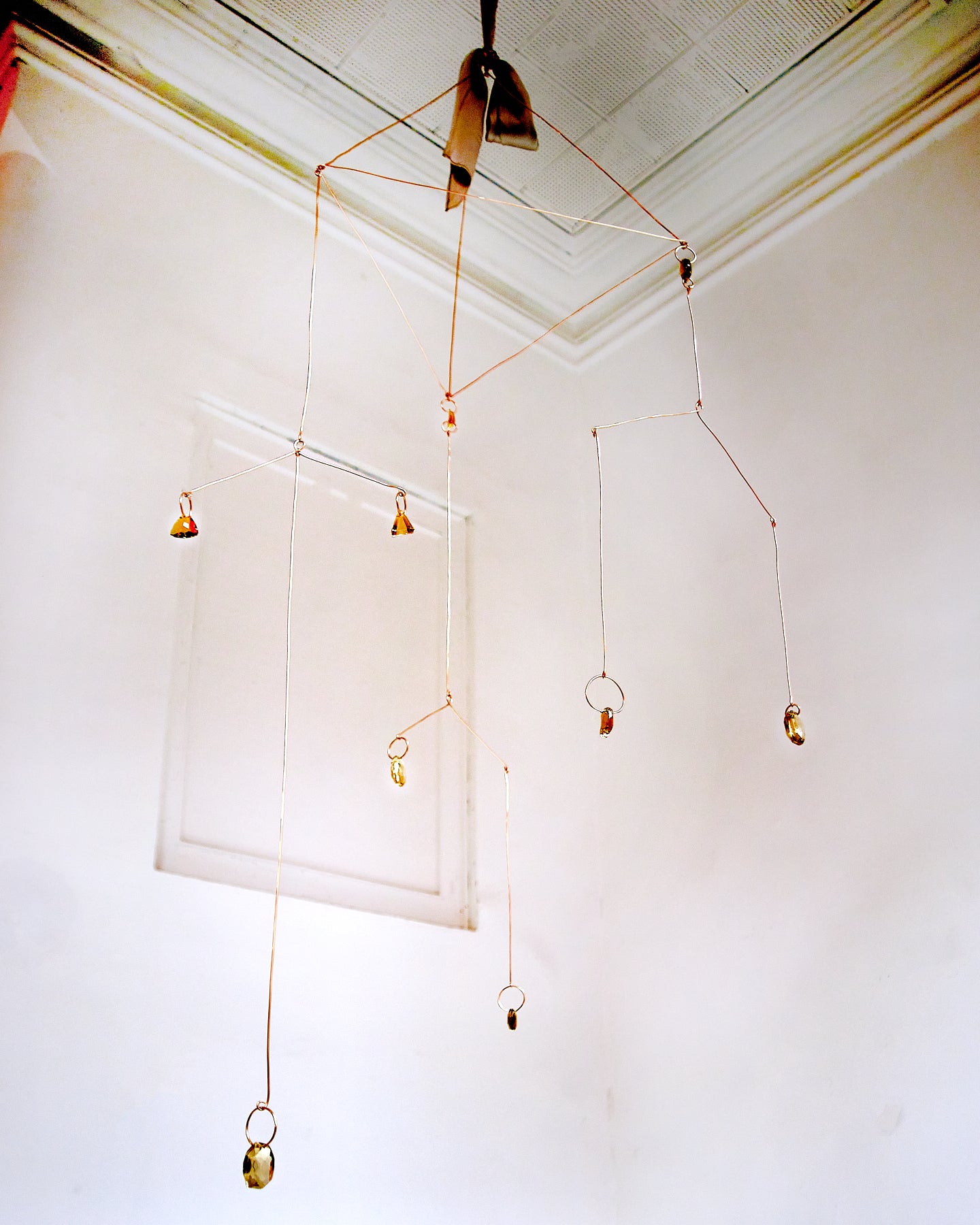 Citrine Pyramid Sculpture
This gold and citrine sculpture has been handmade by Wendy Nichol Studio. Gold wire has been hand sculpted into a pyramid top that chandeliers into a 300 carat citrine mobile. Each of the 9 featured citrines are clear, high color and hand faceted for maximum refraction of light and illumination. The gold wire passing through each stone conducts an even higher frequency and metaphysical purpose. The sculpture features a long silk ribbon that can be used to hang the sculpture from the ceiling and allow for adjustability in height. The total length of the sculpture from the top of pyramid to the lowest hanging citrine is 53" ( not including silk ribbon). This is a most magnificent addition to any room in your home due to the etheric qualities of citrine and the conduit of gold. 
The Citrine, a most gifted crystal. It radiates the metaphysical attributes we all need. The vitamin C of the gem-world. Sunshine, Prosperity, Security, Confidence, Creative Motivation. It's no wonder that Wendy Nichol Studio has employed citrine as master crystal for generating creative business and prosperity.
Designed and handmade in Soho, NYC. Please contact our studio for custom inquiries and more information.
Citrine Pyramid Sculpture