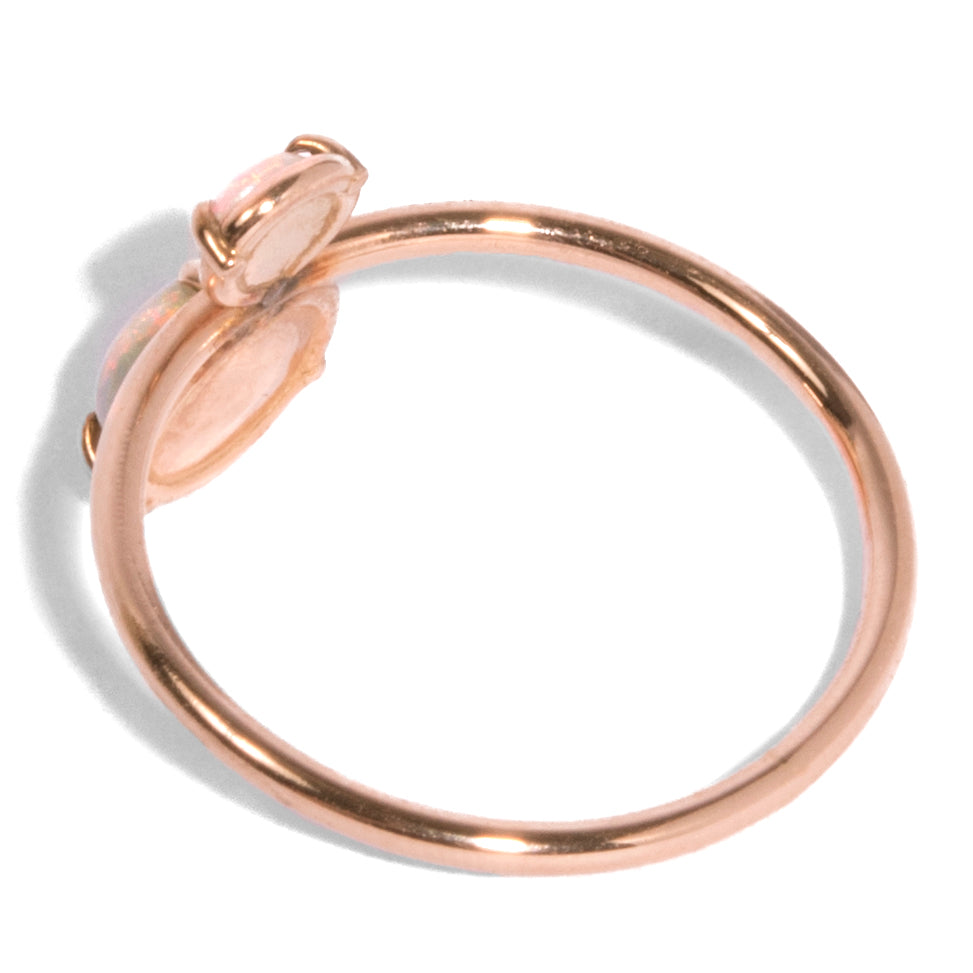 Double Opal Cabochon Ring
Available in 14K Yellow Gold, 14K White Gold, and 14K Rose Gold.
Smaller Opal measures 1/8" in diameter x 1/16" deep.
Larger Opal measures 3/16" long x 1/4" wide x 1/8" deep.
Designed and handmade in Soho, NYC.
Please contact our studio for custom inquiries and more information.
Double Opal Cabochon Ring