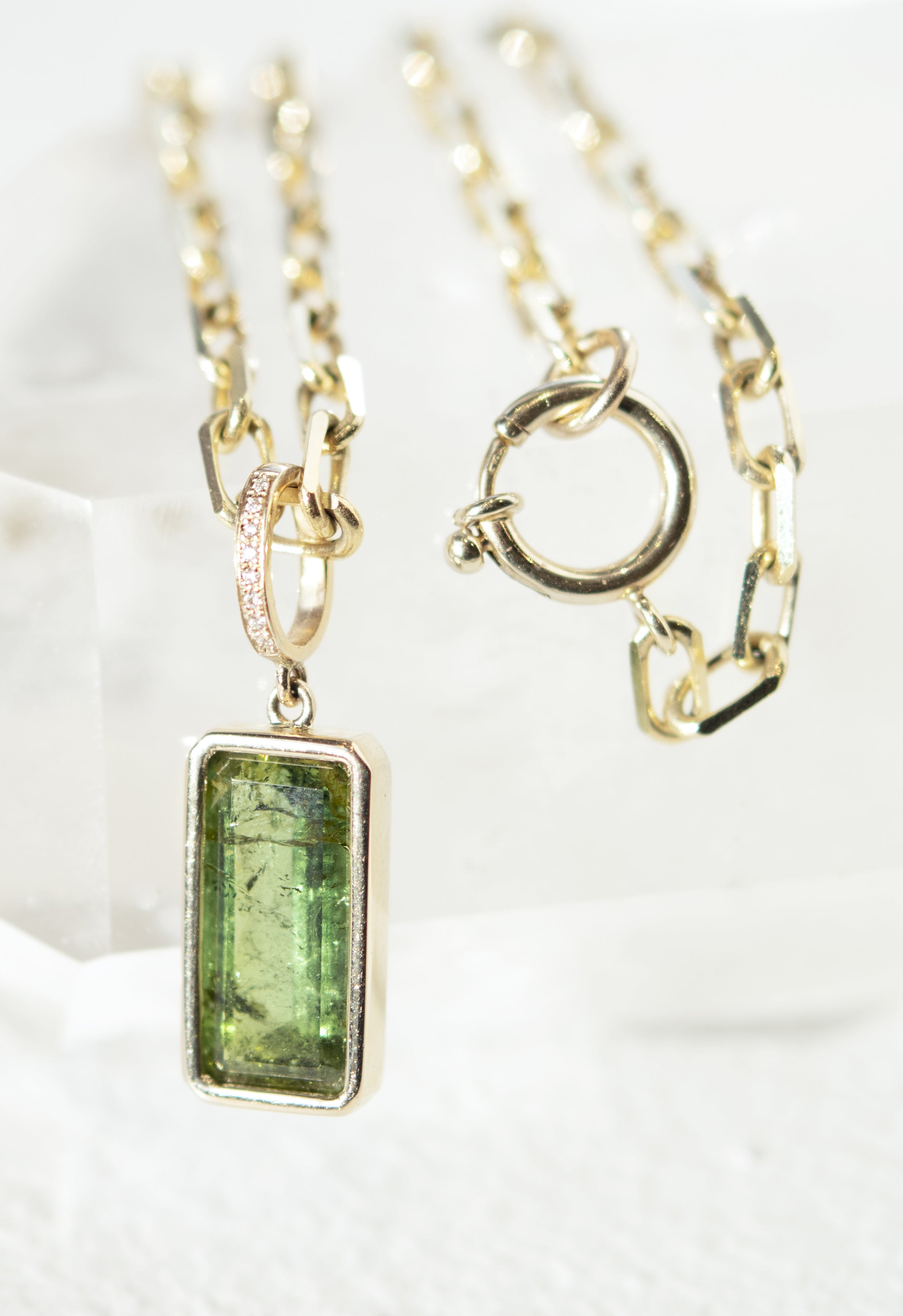 Emerald Cut Tourmaline Pendant Necklace with Micro Pave Link
Brilliant Green Emerald Cut Tourmaline bezel set in solid 14k Gold. 
White Diamond Micro Pave Link on solid 14k Gold Chain. 
Tourmaline measures approximately 17mm long x 7mm wide.
Micro Pave Link measures approximately 10mm long x 7mm wide.
Natural inclusions in the stone are present. 
Pendant hangs on our solid 14K Gold Elongated Diamond Cut Cable Chain 3.95mm Necklace.
Emerald Cut Tourmaline Pendant Necklace with Micro Pave Link