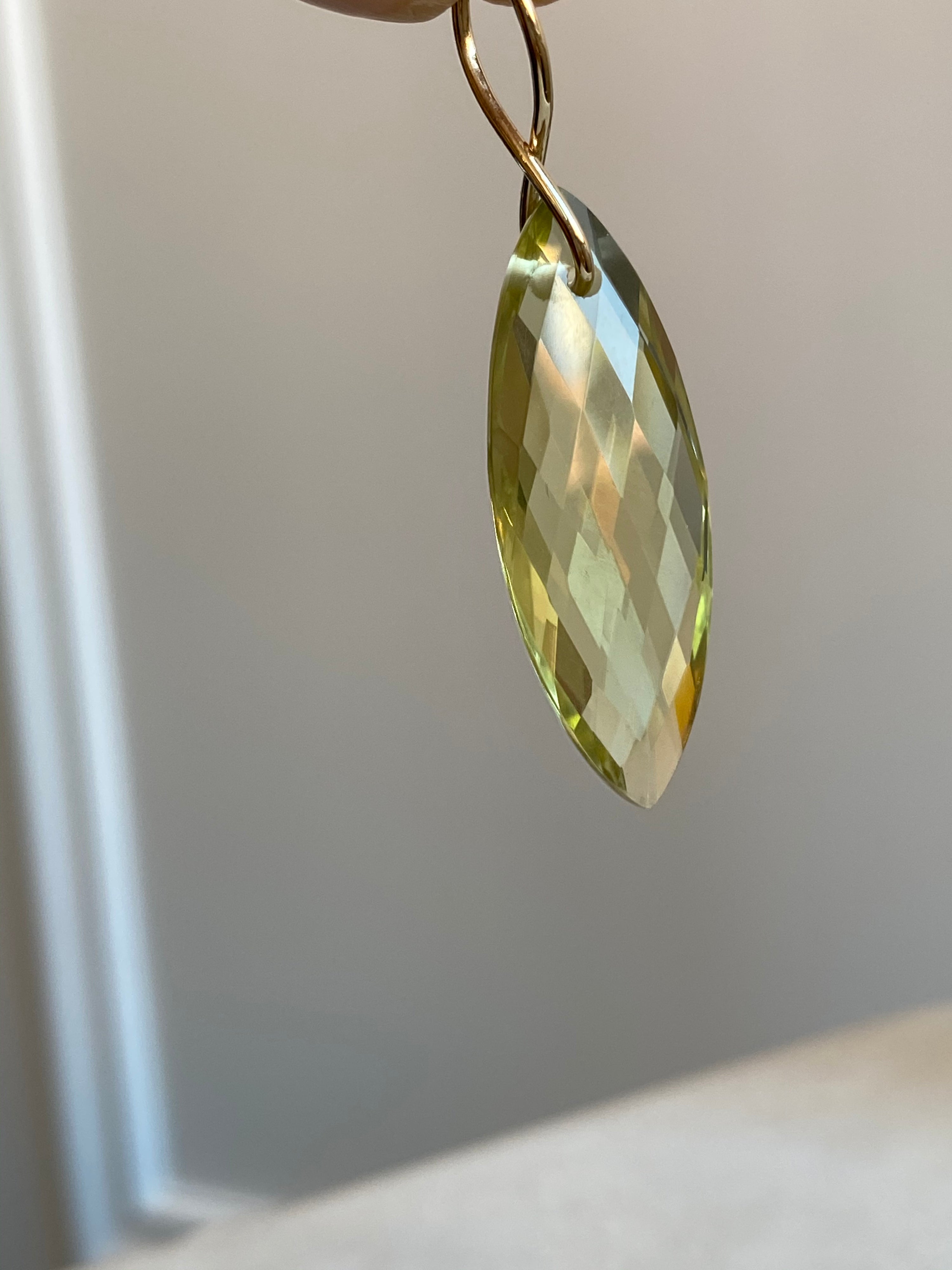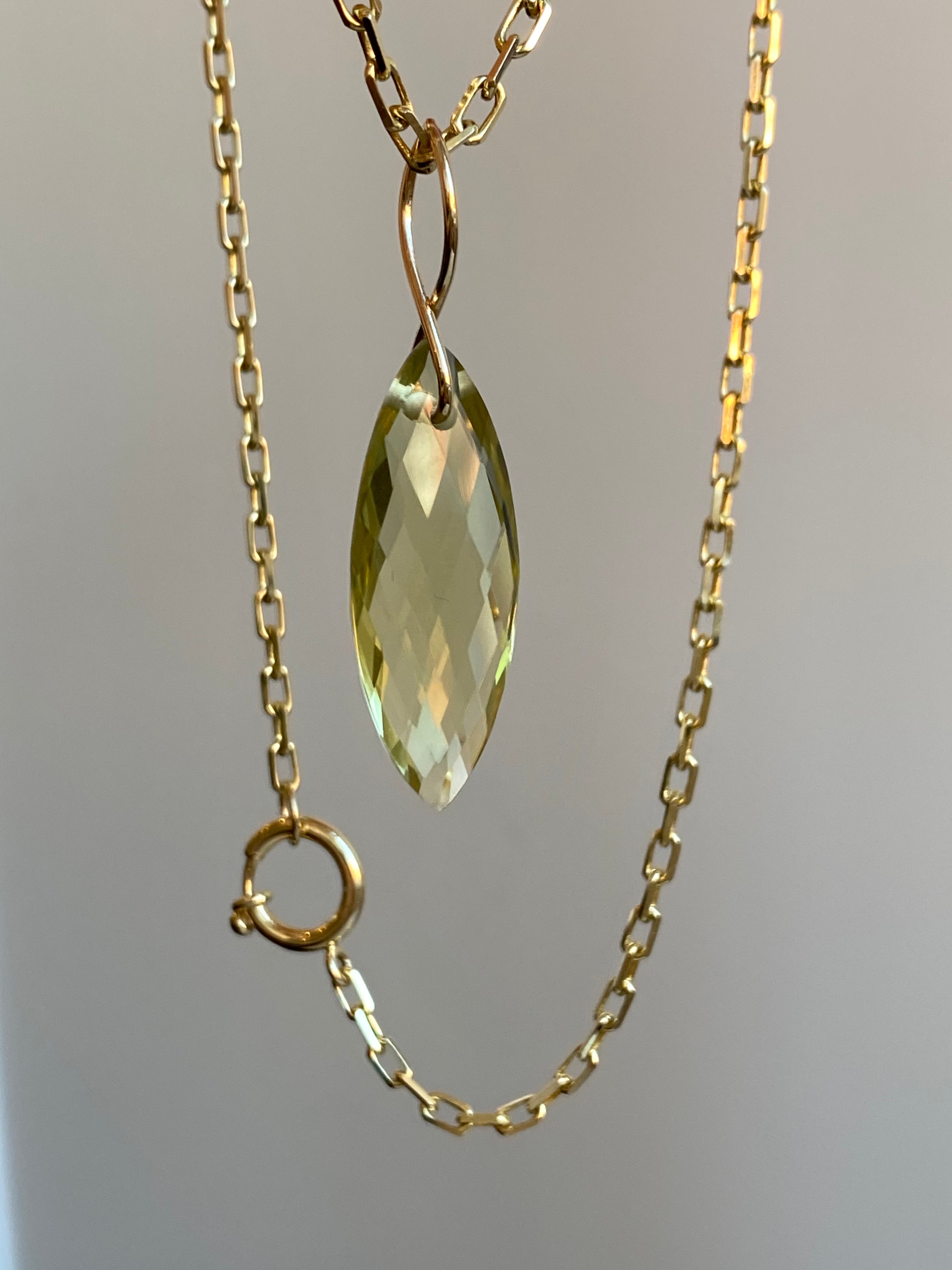 Faceted Marquise Citrine on a 14k yellow gold infinity bale
Elegant Faceted Marquise Citrine on 14k yellow gold infinity bale measures 32mmx 12mm x 6mm. Please see image with quarter for scale. 
Citrine for Prosperity and Light:

Citrine has been referred to as the "success stone, or "money stone," due to a auspicious quality that it brings prosperity into the home or business place. Because of its yellow color, citrine is thought of as a joyous stone with sunshiny energy to brighten up the lives of those who work with it and wear it. The color of the solar plexus chakra is yellow, so citrine is associated with this chakra. It is thought to have a positive influence that can relieve backache and combat depression, negative energy and problems with the liver, spleen, digestive system and the bladder.
All Gem charms are sold without chain but come ready to wear on a leather lanyard. View the chain shown in 2nd image here: 
Designed and handmade in Soho, NYC.
Please contact our studio for custom inquiries and more information.
View all the chain options here  
Faceted Marquise Citrine on a 14k yellow gold infinity bale