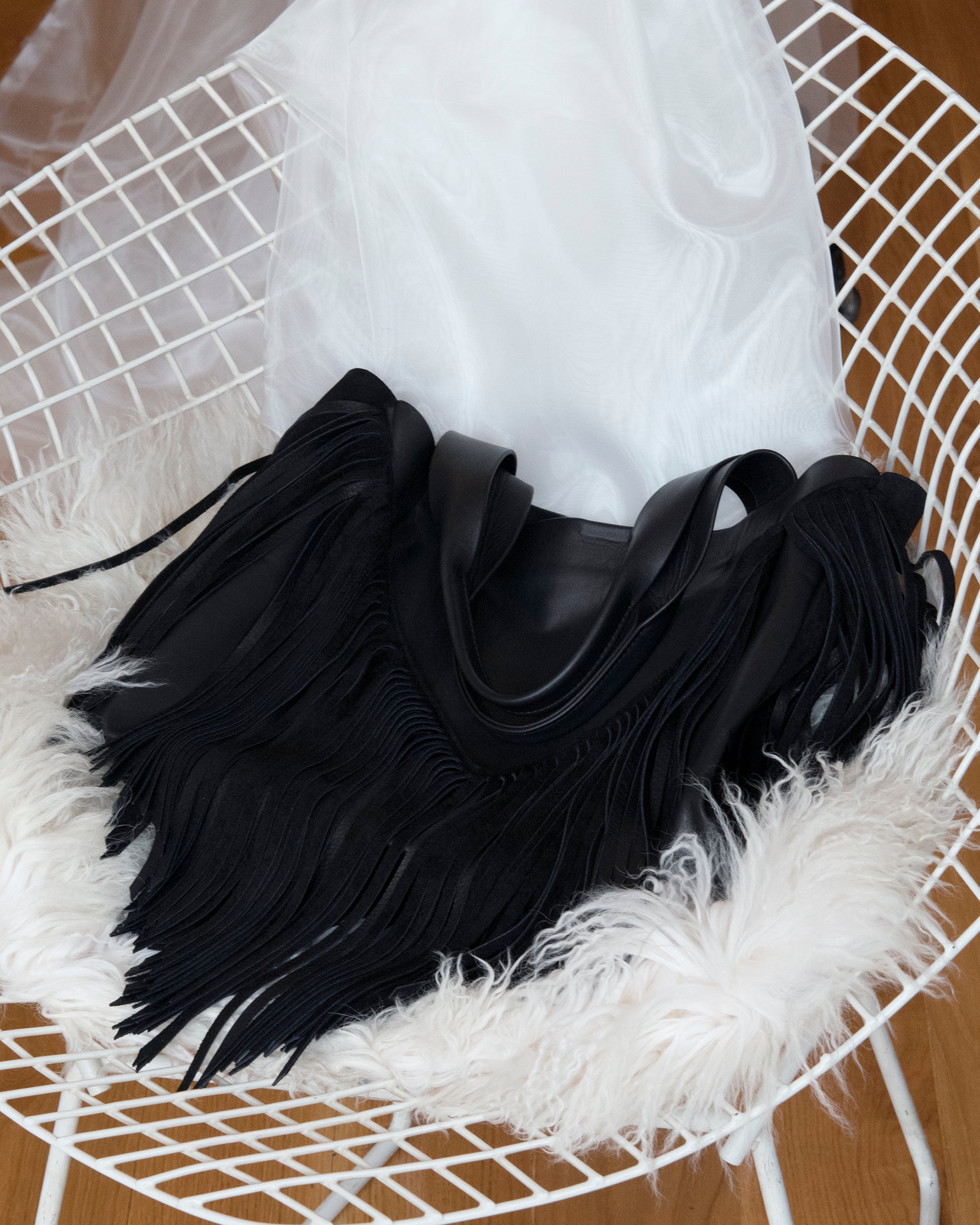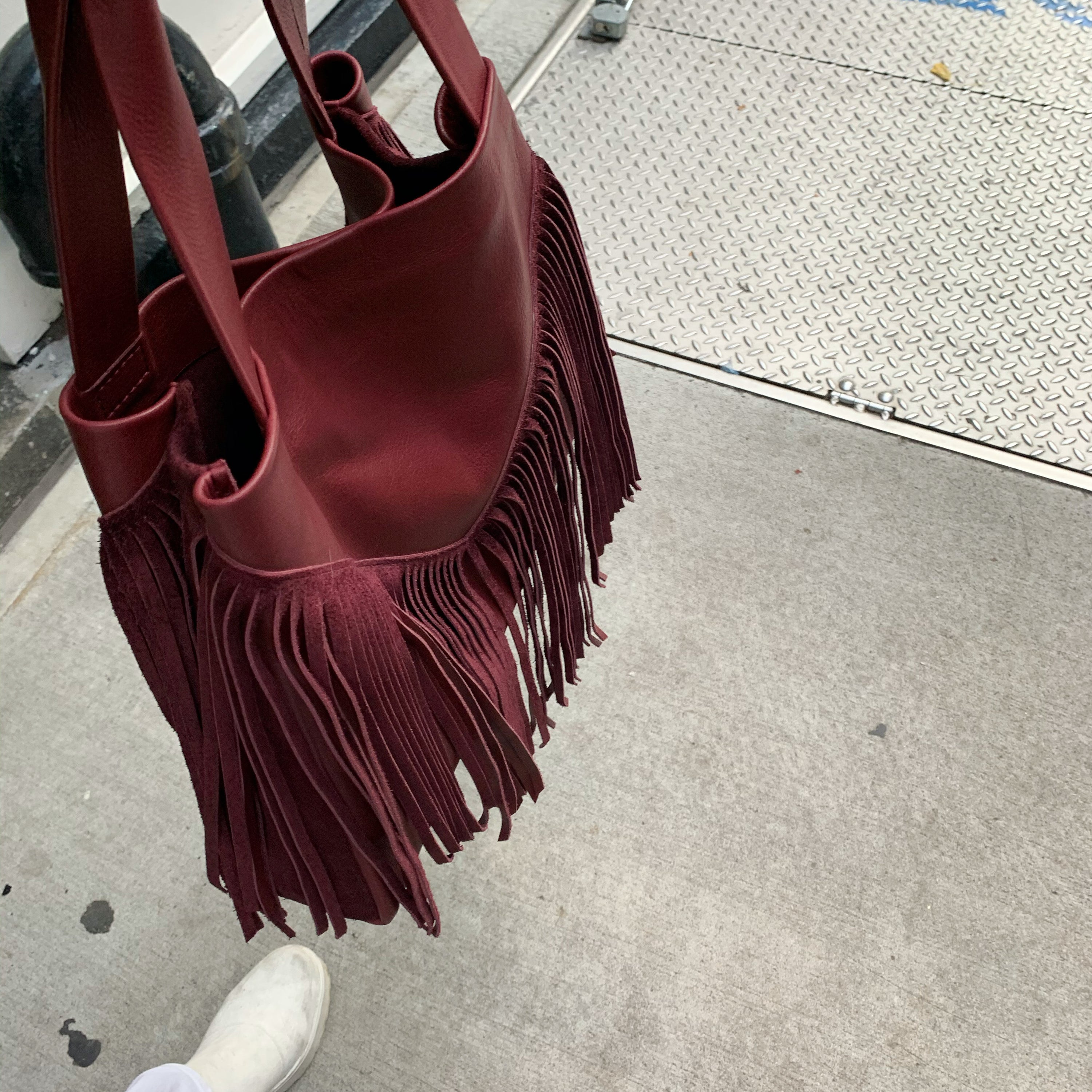 This roomy tote features mountains of hand cut fringe in a sleek V edge. 
The inside pocket can fit a small wallet or standard smart phone. 
Measures 16" wide x 12" tall x 3" deep. Handle drop is 8" from top of the bag. 
Handmade in our SoHo Atelier. 
For custom production inquiries or any other questions, please contact our studio.