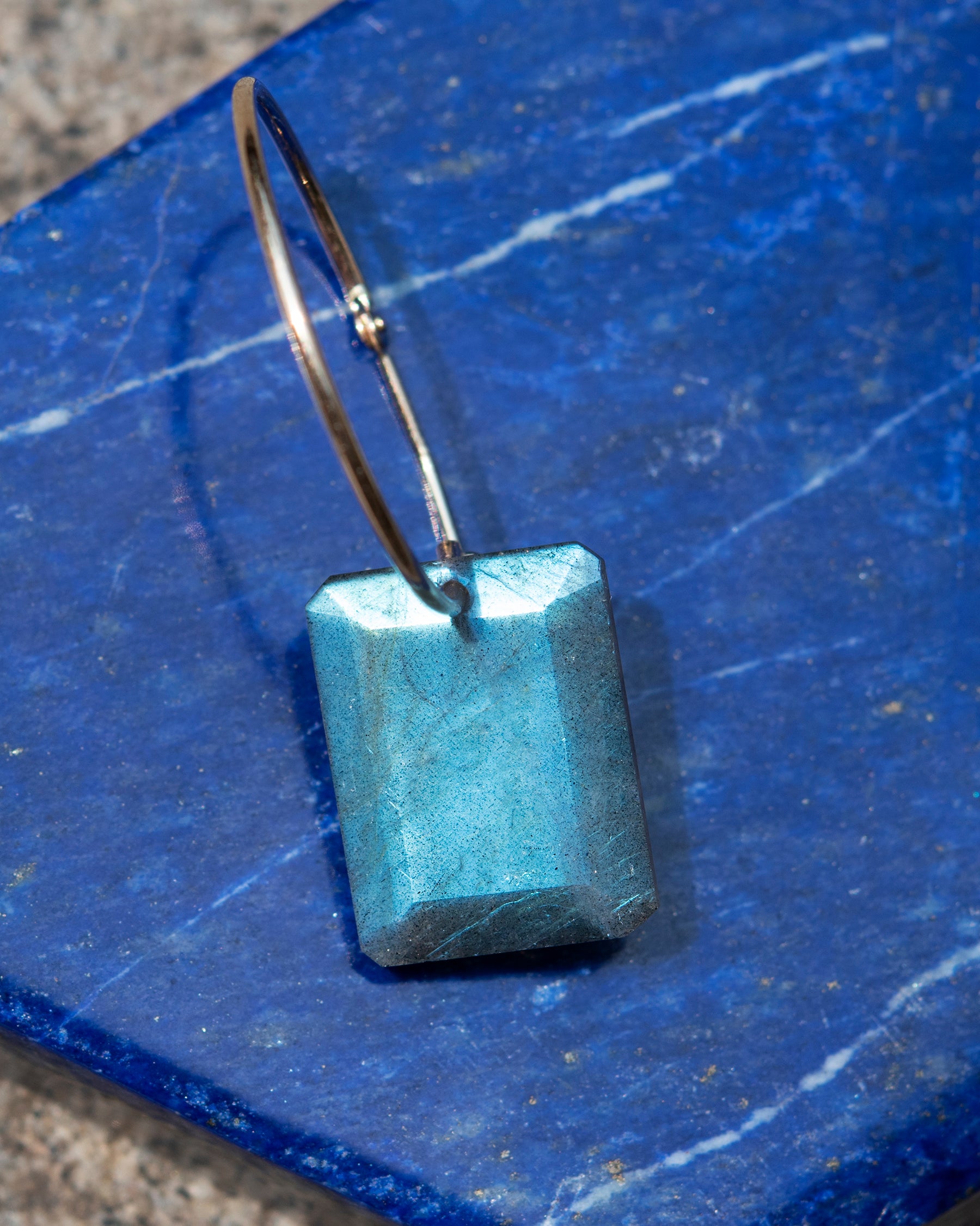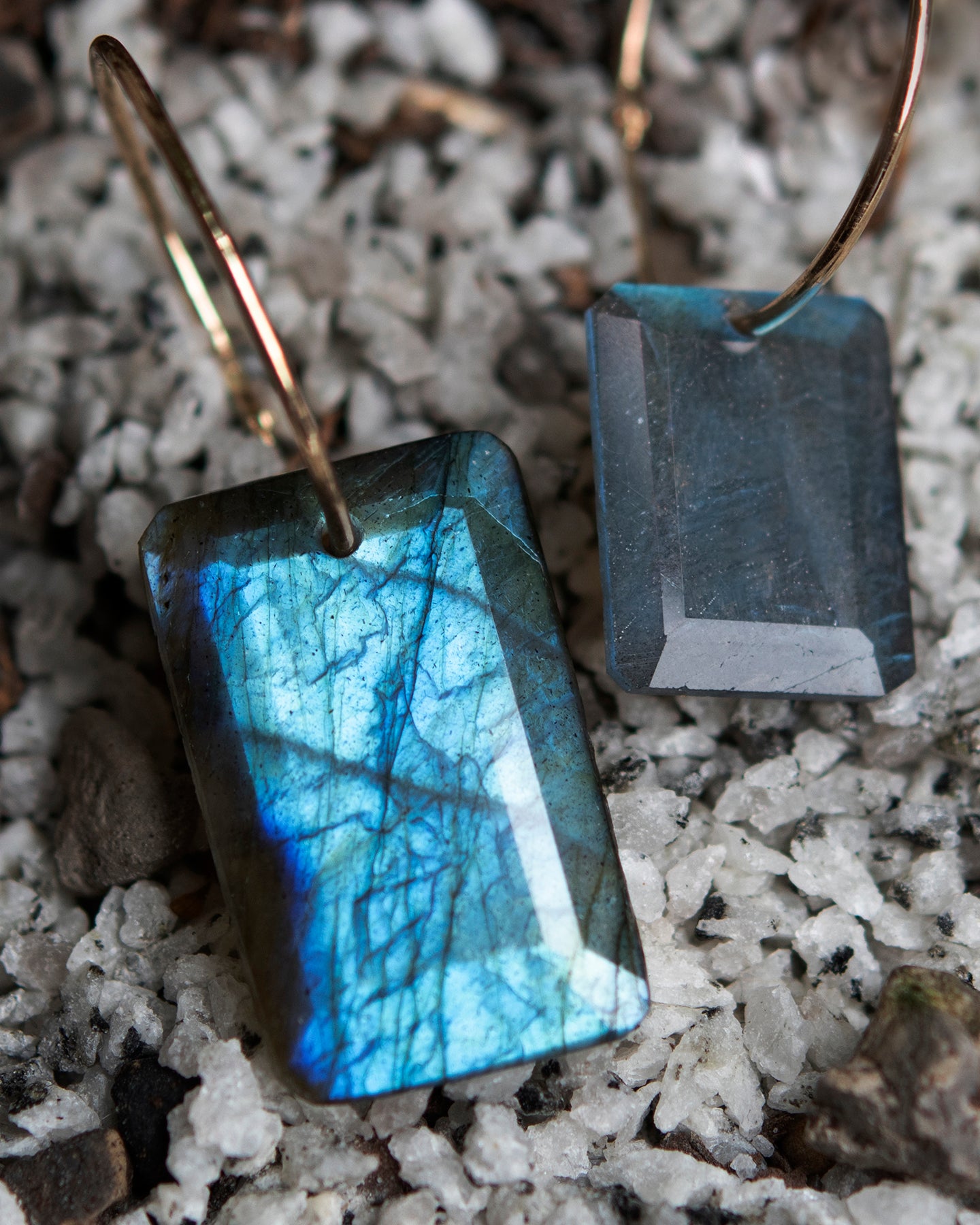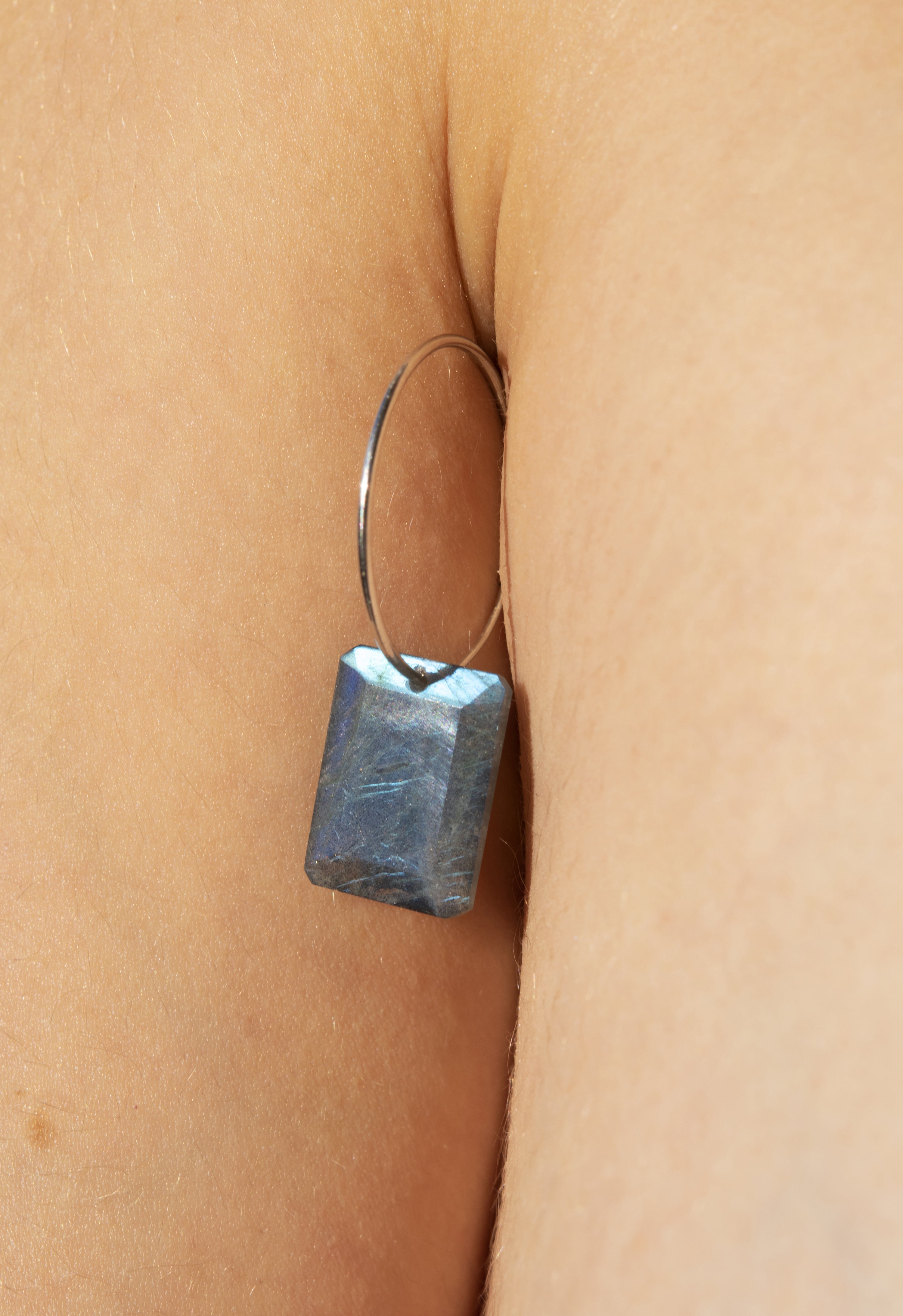 Small Emerald Cut Labradorite on Hoop Earring
Small Emerald Cut Labradorite. 
Assisting with the manifestation of serendipity and synchronicity, Labradorite shows us the wonderful opportunities that arise when we are in harmony with all our aspects, both mundane and spiritual.
Hoops are 14k Gold 20mm and 24mm Hinged Closure Hoops. 
Listing is for a single earring.
Shown in comparison to our Large Emerald Cut Labradorite Earring. 
Designed and handmade in Soho, NYC.
Please contact our studio for custom inquiries and more information.
View the rest of The Amulet Collection collection here. 
Small Emerald Cut Labradorite on Hoop Earring