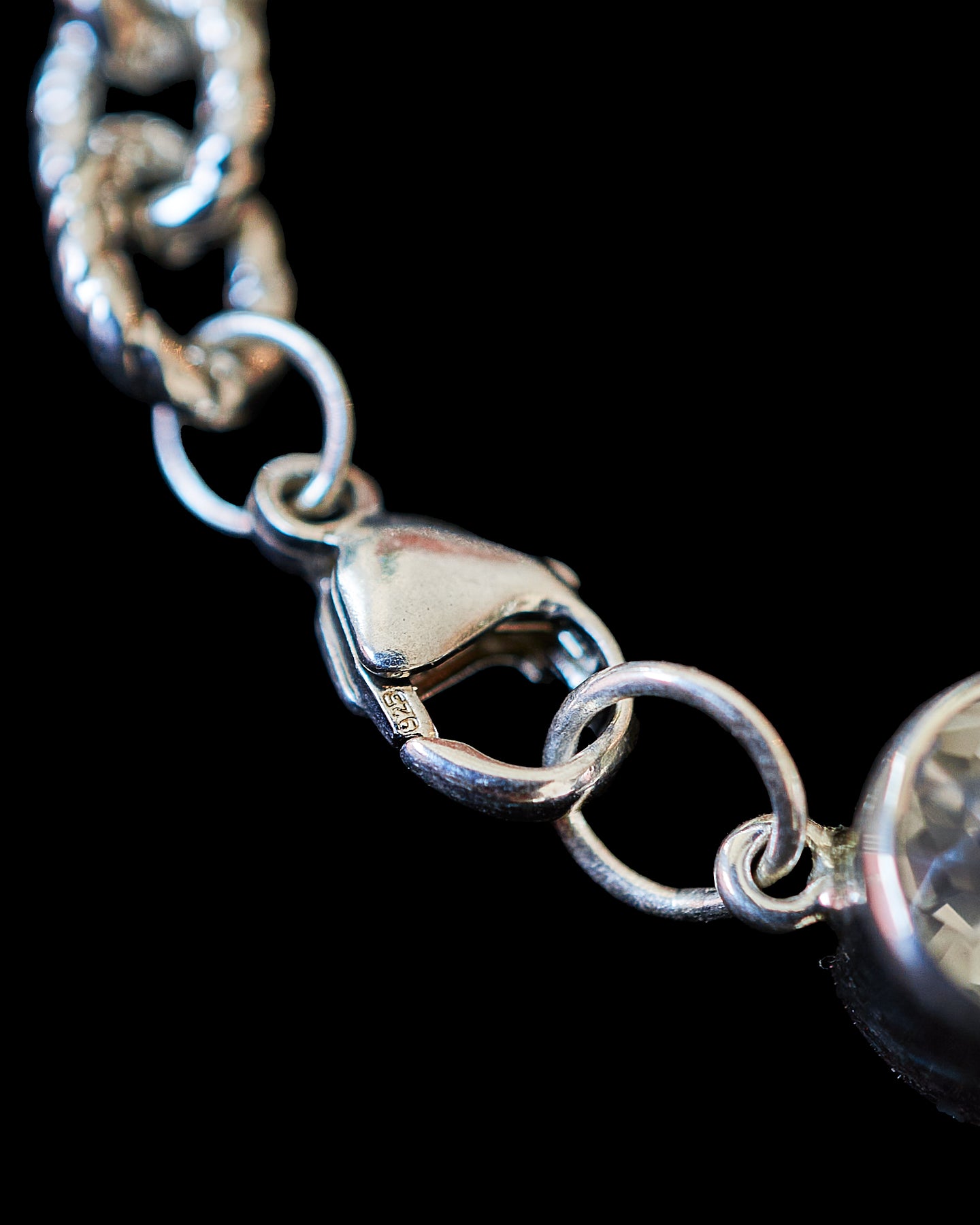 Ghost Amethyst Tear Drop Cut Gem on Rope Link Bracelet
This tear drop ghost amethyst gemstone has the energetic of silver lining. Quiet, secretive and powerful when it releases power. Bezel set by hand measuring 18 mm x 11 mm, this gem is set onto a sterling silver rope chain with a 14k gold Gucci link detail. This bracelet can be worn on the wrist or choose a longer size and wear it on your ankle. 
Please contact our studio for custom inquiries and more information. 

Recently Viewed