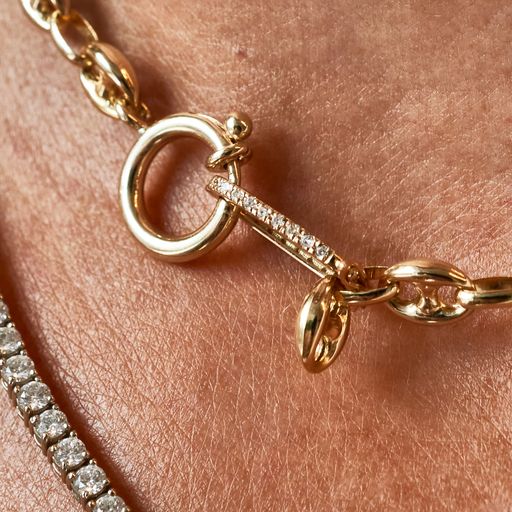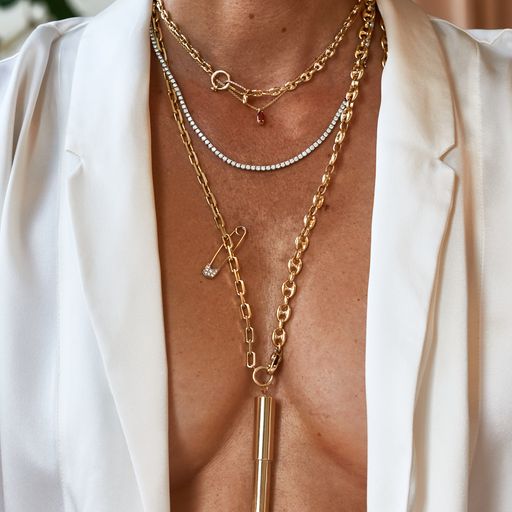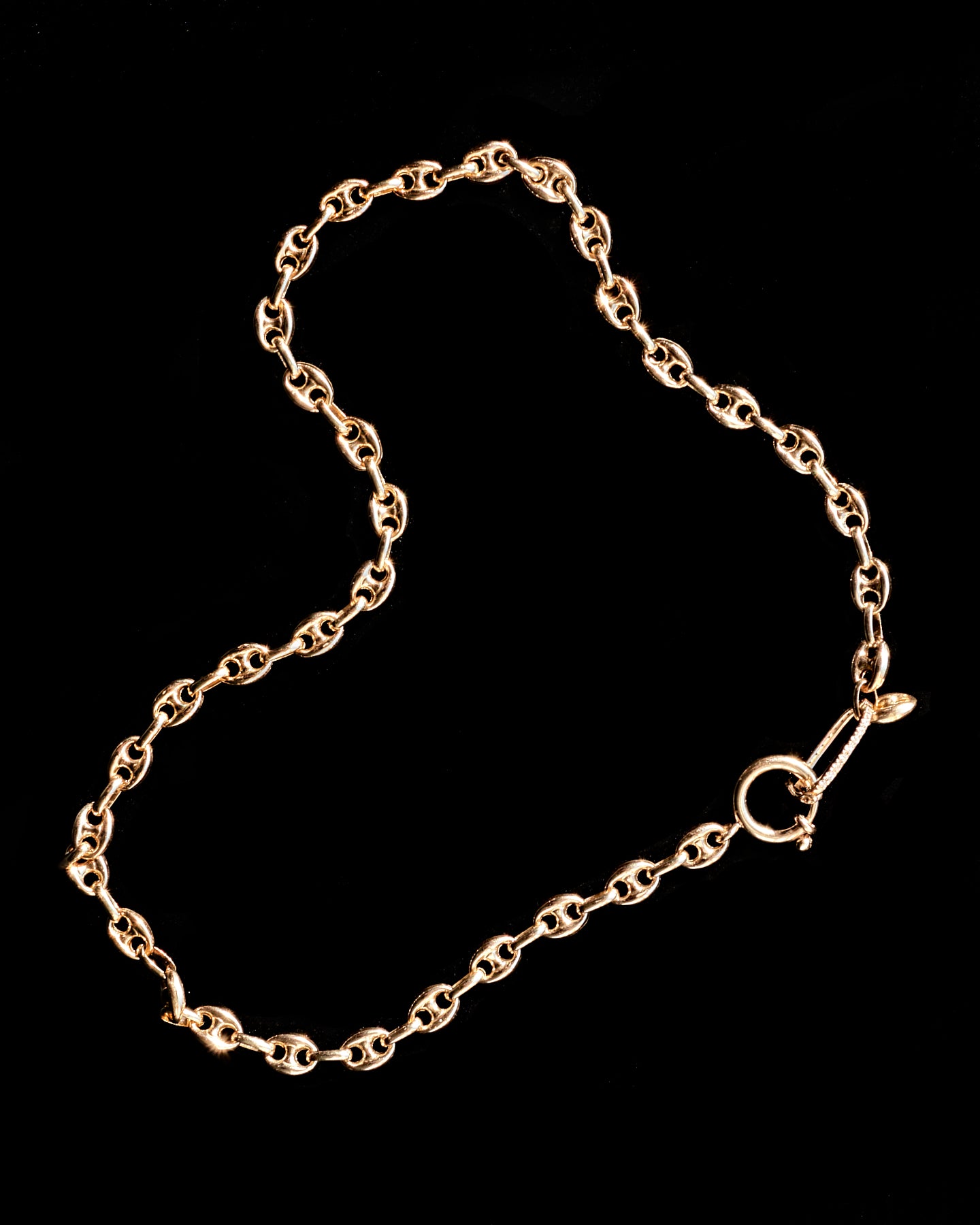 Gold & Diamond Mariner Pave-Link Chain Necklace
A beautiful 3.8mm gucci link chain in 14k yellow gold with the feature being an adjustable sparkling diamond-pave clasp.  Clasp is cast in 14k solid gold and measures 1/2" inch in length.
This pave diamond closure can be removed and worn as a clasp or a charm on other jewelry pieces as well.  The necklace is easily adjustable to different lengths.
To customize this piece in a variety of lengths, please email shop@wendynicholnyc.com. 
Please contact our studio for any custom inquiries and more information. 
Recently Viewed