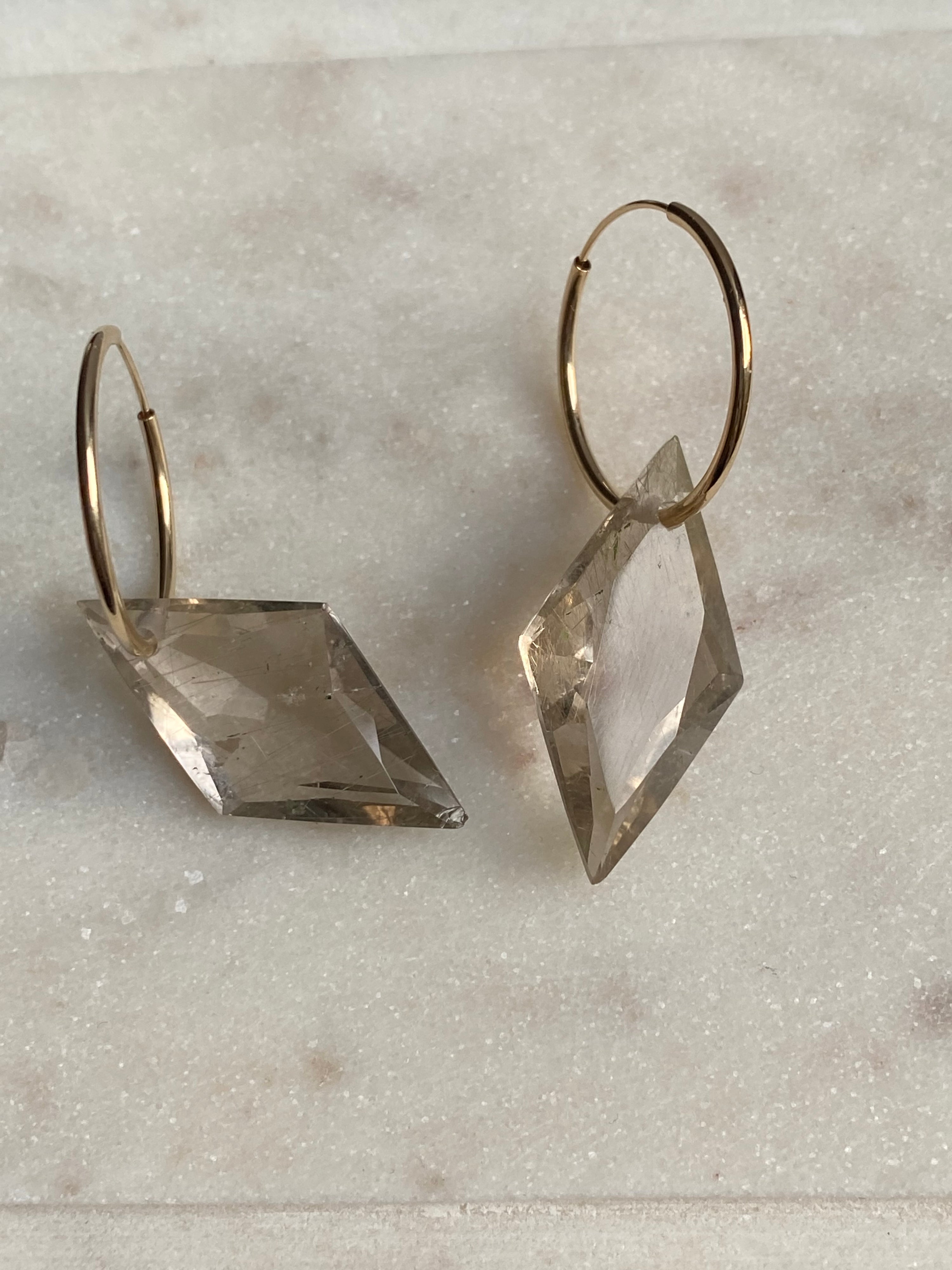 Golden Rutile Quartz Diamond-Cut Hoop Earring
A beautiful faceted diamond-cut golden rutile quartz measuring 18mm x 9mm. Suspended on our "endless" 14k gold hoop. Hoops are available in 20mm and 24mm diameter measure.
Please note: Listing is for a single earring.
Rutilated quartz is a clear quartz riddled with needle-like pieces of Golden Rutile, often called "The Hairs of Venus." It can clear energy blockages of all the chakras (energize them) and stimulates the alignment of the mind and body. It helps to strengthen willpower and motivation.
Designed and handmade in Soho, NYC.
Please contact our studio for custom inquiries and more information.
View the rest of The Amulet Collection collection here. 
Golden Rutile Quartz Diamond-Cut Hoop Earring