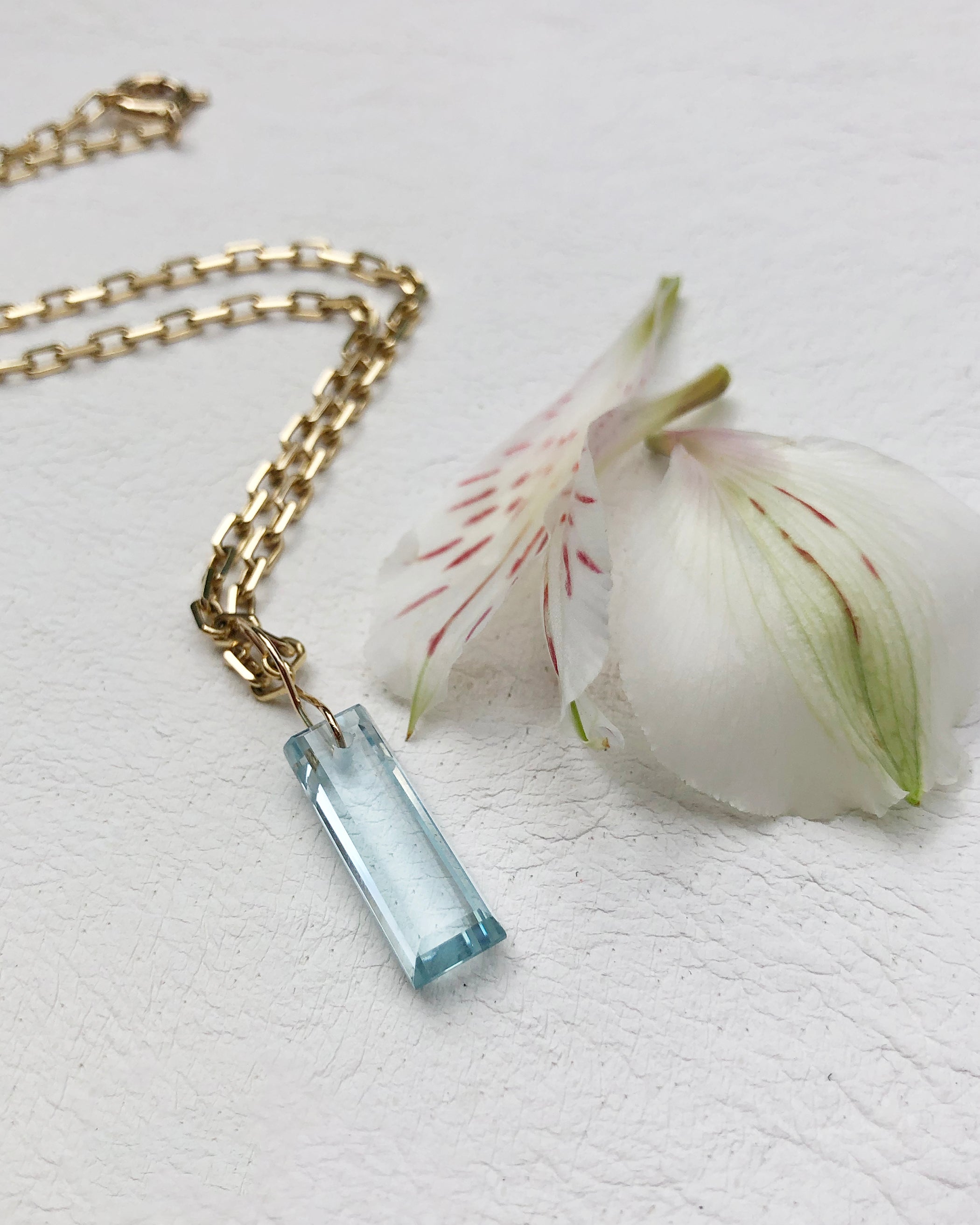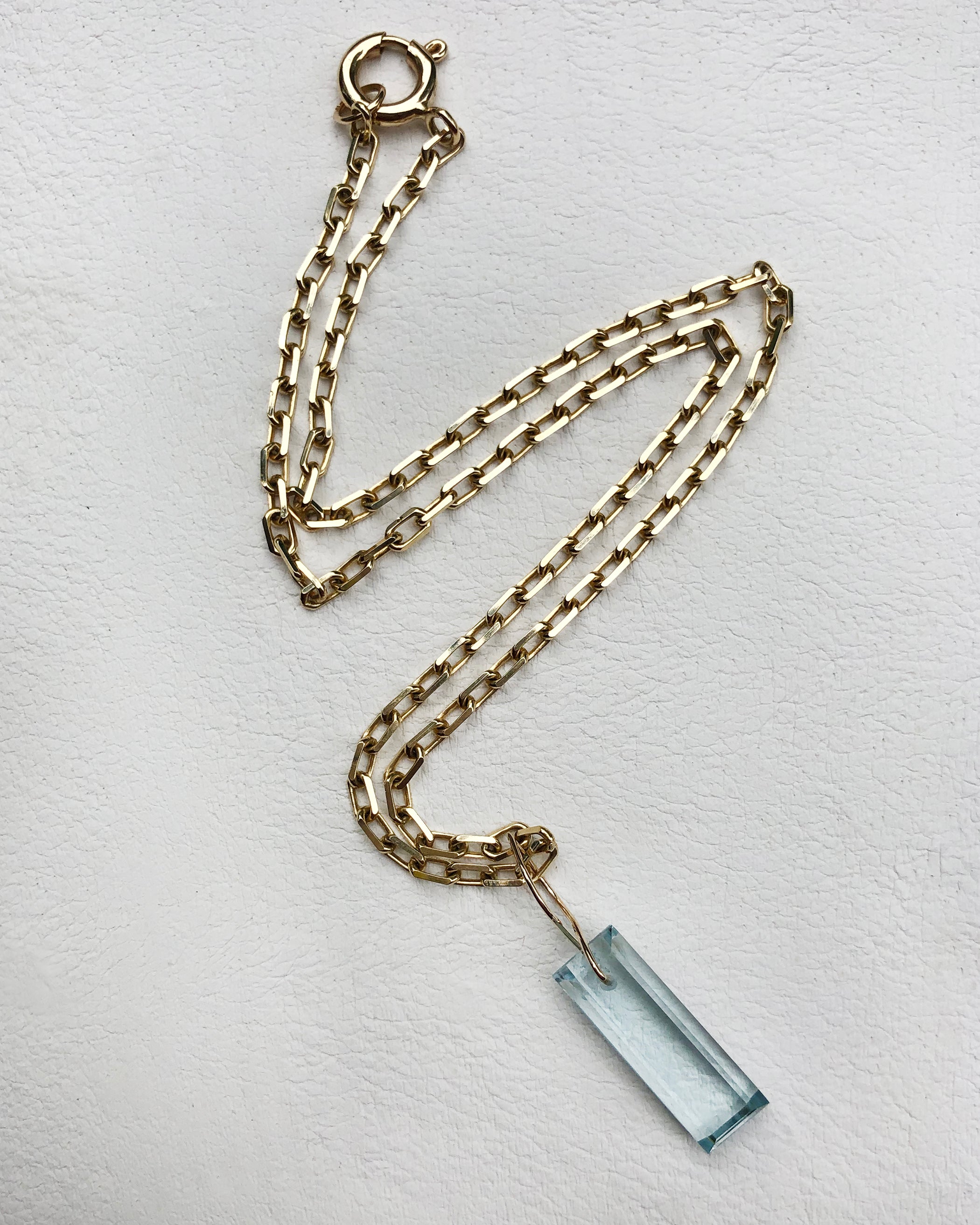 Large Emerald Cut Blue Topaz Amulet Neckalce
On our 14" Thin Link Solid 14K Yellow Gold Necklace. 
This translucent, rich blue stone rules the throat chakra. It assists in expressing and getting in touch with one's thoughts. It does this through connection to a joyful center in the aura of the wearer.
Designed and handmade in Soho, NYC.
Please contact our studio for custom inquiries and more information.
View the rest of The Amulet Collection collection here. 
Large Emerald Cut Blue Topaz Amulet Neckalce