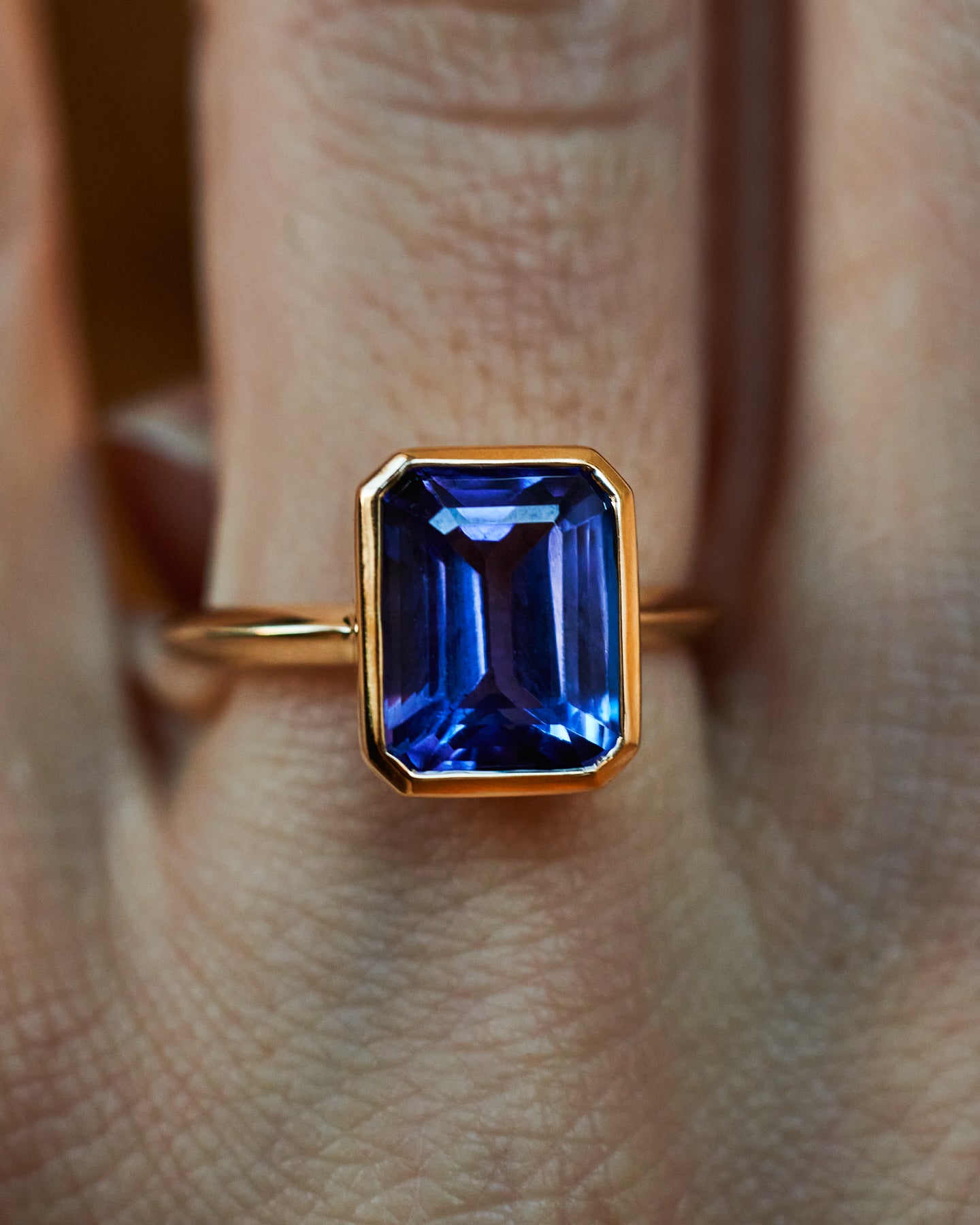 Large Tanzanite Emerald Cut Bezel Set Ring
Tanzanite is believed to have the ability to stimulate 3 Chakras, The Throat, The Third Eye and The Crown Chakra. This stone is used to assist with transformations and connection with higher self. It is a unique gemstone because it is trichroic, meaning it radiates three colors from each of its crystallographic axes: blue, violet and red. This rare 4 carat gemstone has been meticulously hand cut into an emerald shape and bezel set in 14k yellow gold with a knife edge band. The Blue tanzanite radiates pure energetic gold. May you be the lucky one to manifest this ring.  Available in 14K Yellow Gold, 14K White Gold, and 14K Rose Gold.
Tanzanite measure approx 1/2" in height.
Designed and handmade in Soho, NYC.
Please contact our studio for custom inquiries and more information.
Recently Viewed