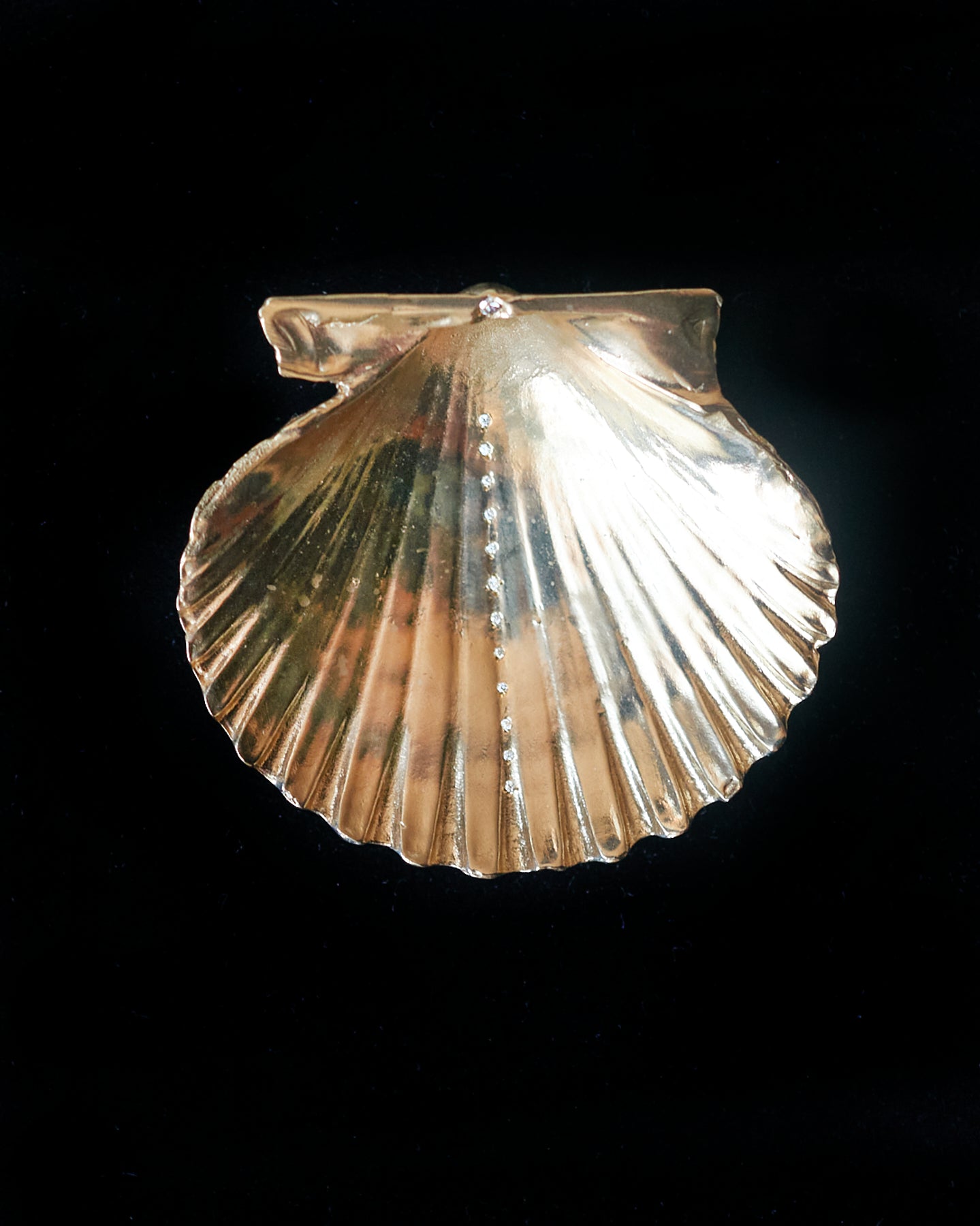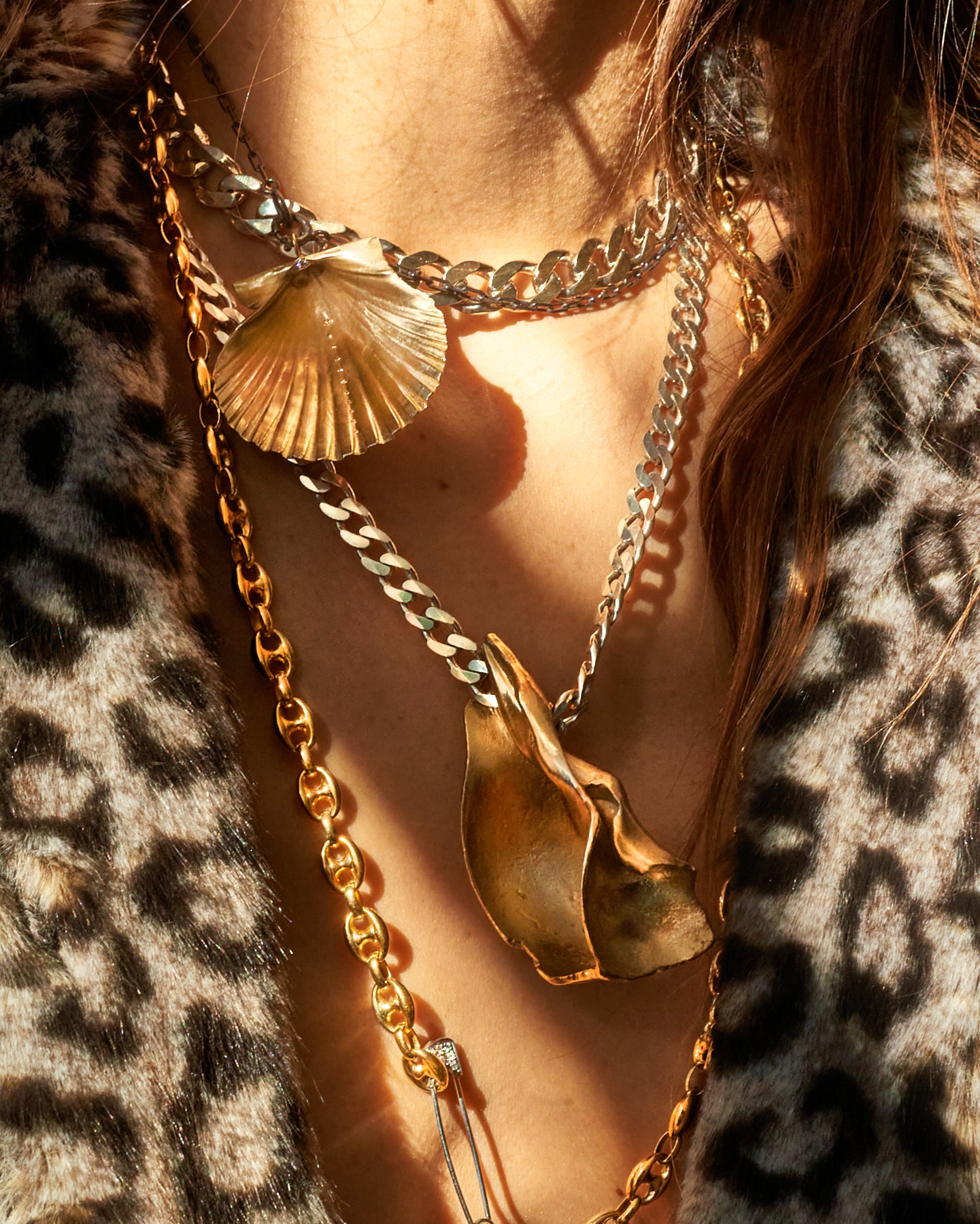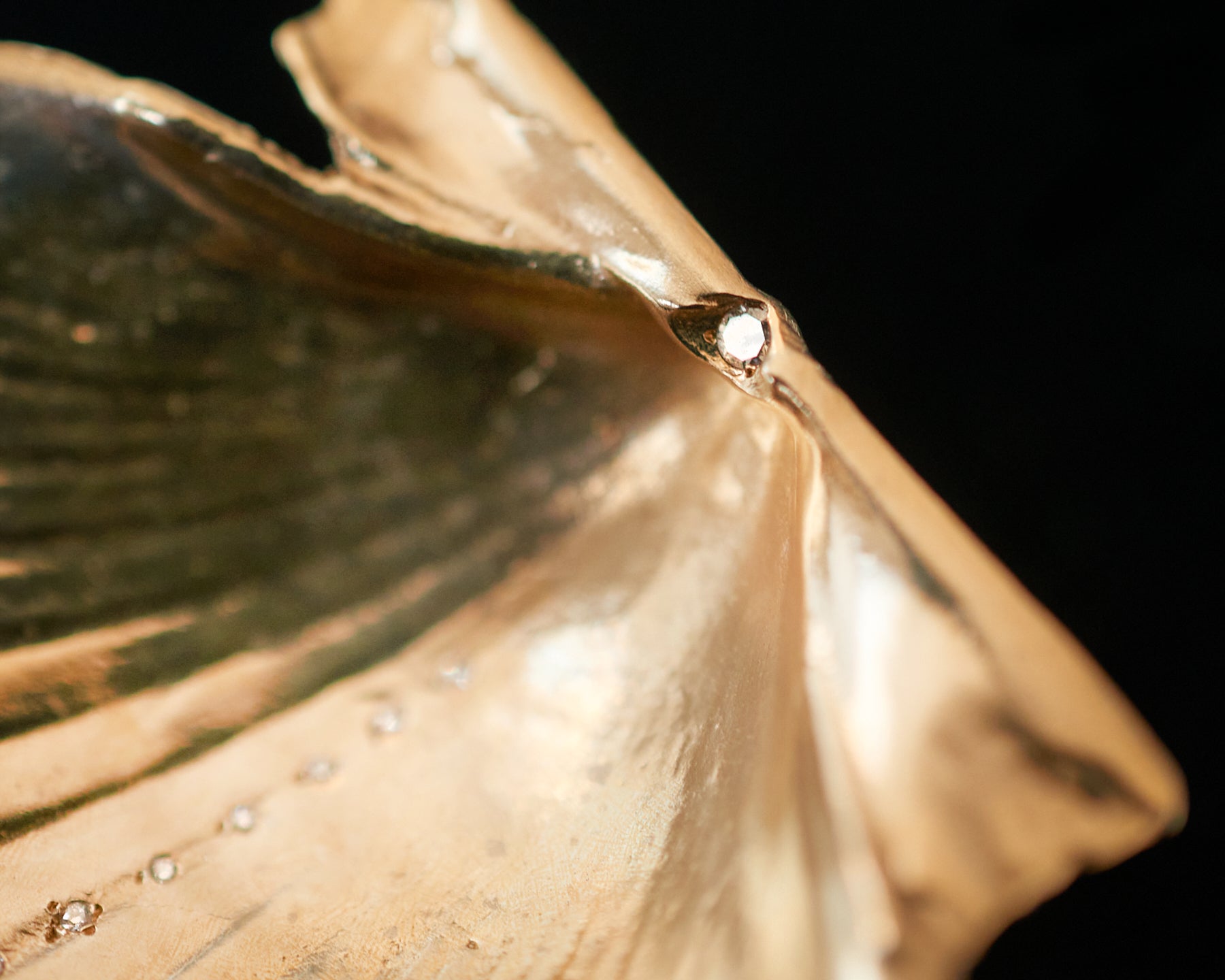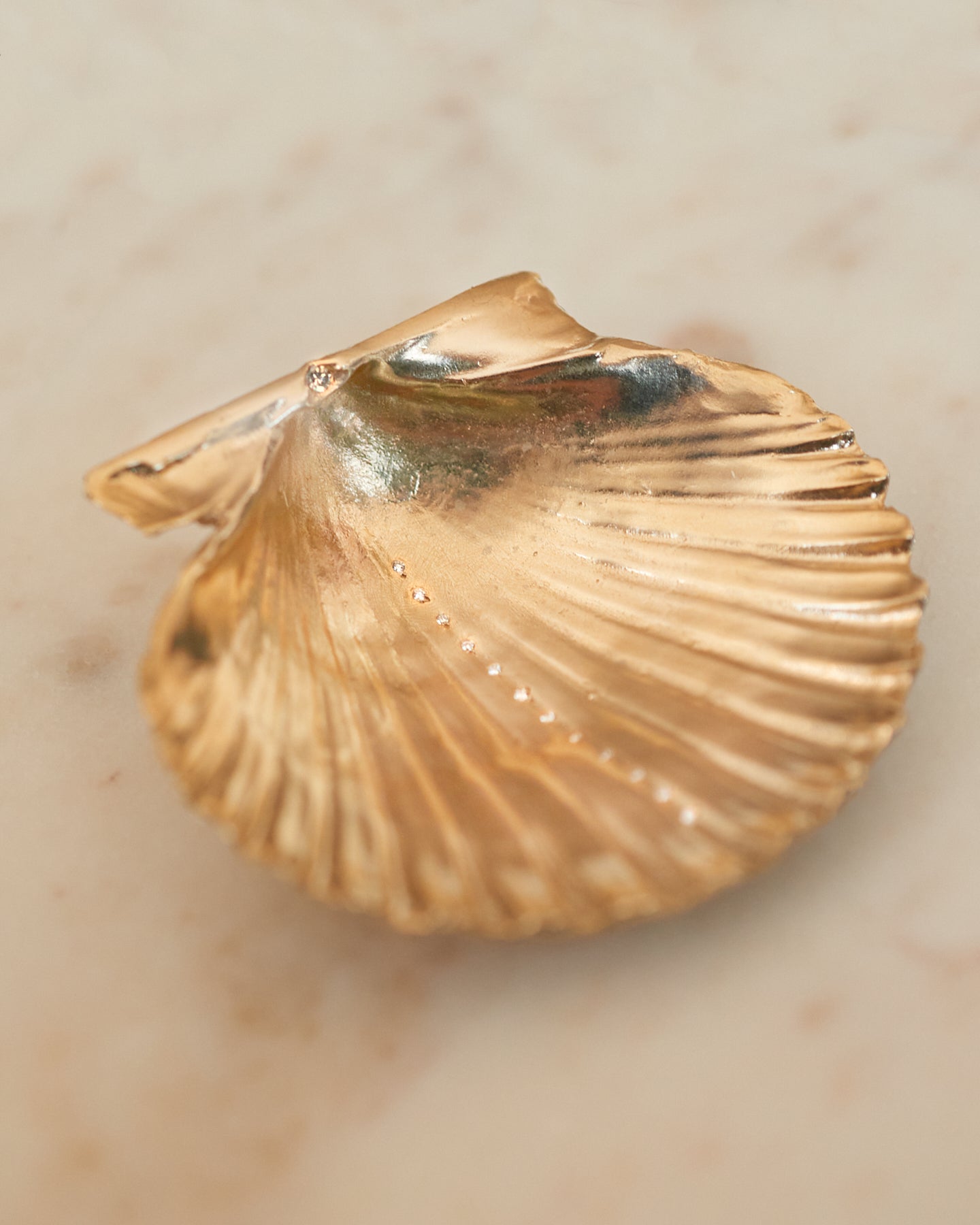 Louse Point Scallop Diamond Shell
Collected in the winter at the shore of Louse Point, Springs East Hampton, these 3 beautiful scallop shells presented fully intact. Immortalized and Cast in Brass and Gold and set with diamonds, these Brass/Gold shells can provide a scared place to hold jewelry treasures, herbs, spells, insense. They are the most divine gift to bestow on another.
Small measures 1.75" x 1.75". Medium measures 2" x 2". Large 2.5" x 2.5"
Features one 3mm white Diamond at the top of shell and 10-12 diamonds in the vein of a frill line.
Handmade in NYC. Please contact us at 212.431.4171 for custom inquiries.
Recently Viewed