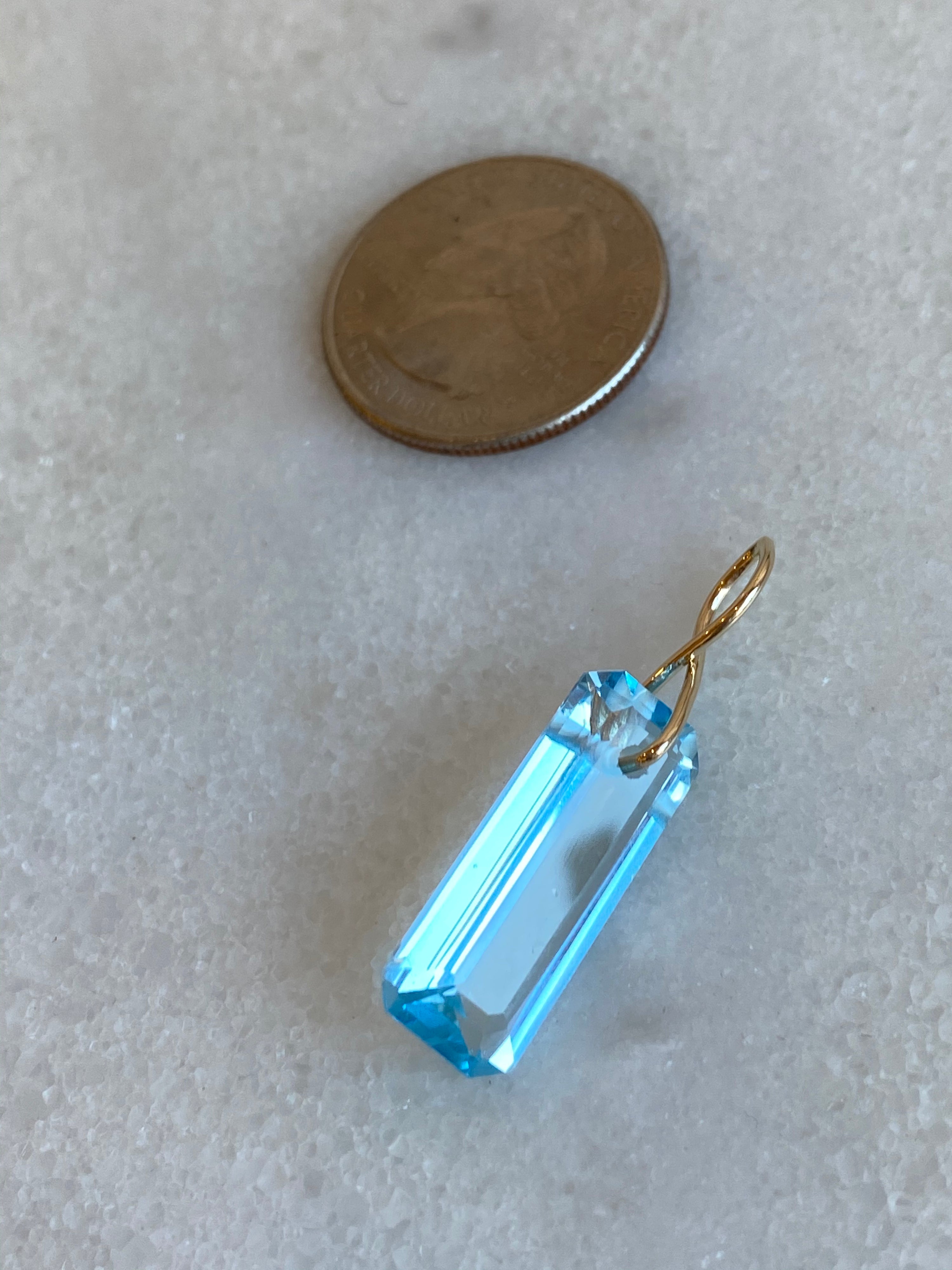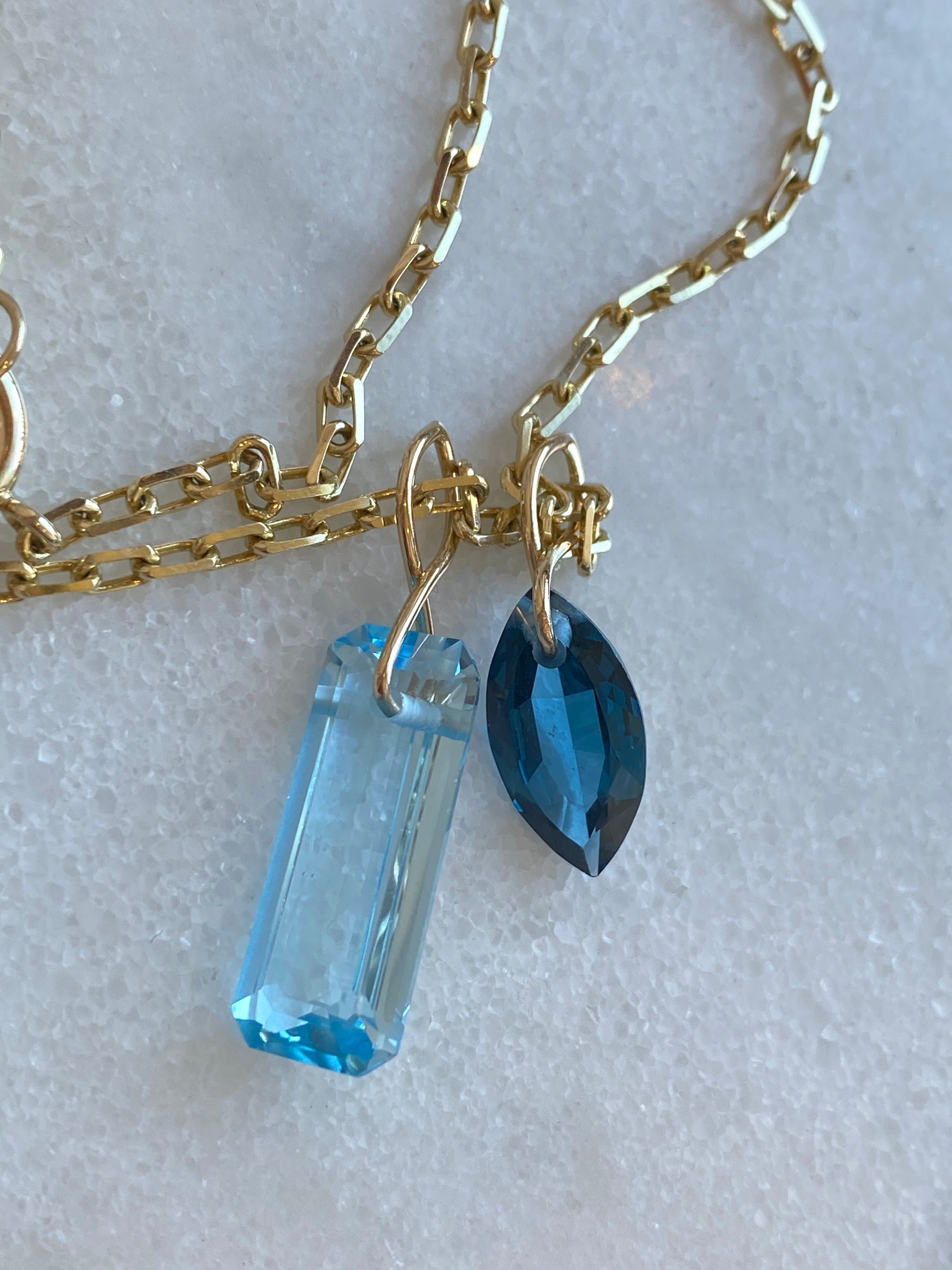 Long Emerald Cut Blue Topaz Gem Charm set on a 14k yellow gold infinity bale
Long Emerald Cut Blue Topaz Gem Charm set on 14k Yellow gold infinity bale measures 24mm x 9.5mm 5.5mm. See image with quarter for scale
Blue Topaz is considered a mellow, empathic stone that soothes, heals, recharges and re-centers its wearers. Associated with compassion and communication, it's a preferred stone to wear for "building bridges" between people. Blue topaz, in particular, is believed to promote truth and forgiveness, relaxing the spirit as well as the body. Those who use meditation advocate it as a splendid stone for attuning to their higher self. 

All Gem charms are sold without chain but come ready to wear on a leather lanyard. View the chain shown in 2nd image here: 

Designed and handmade in Soho, NYC.
Please contact our studio for custom inquiries and more information.
View all the chain options here  
Long Emerald Cut Blue Topaz Gem Charm set on a 14k yellow gold infinity bale