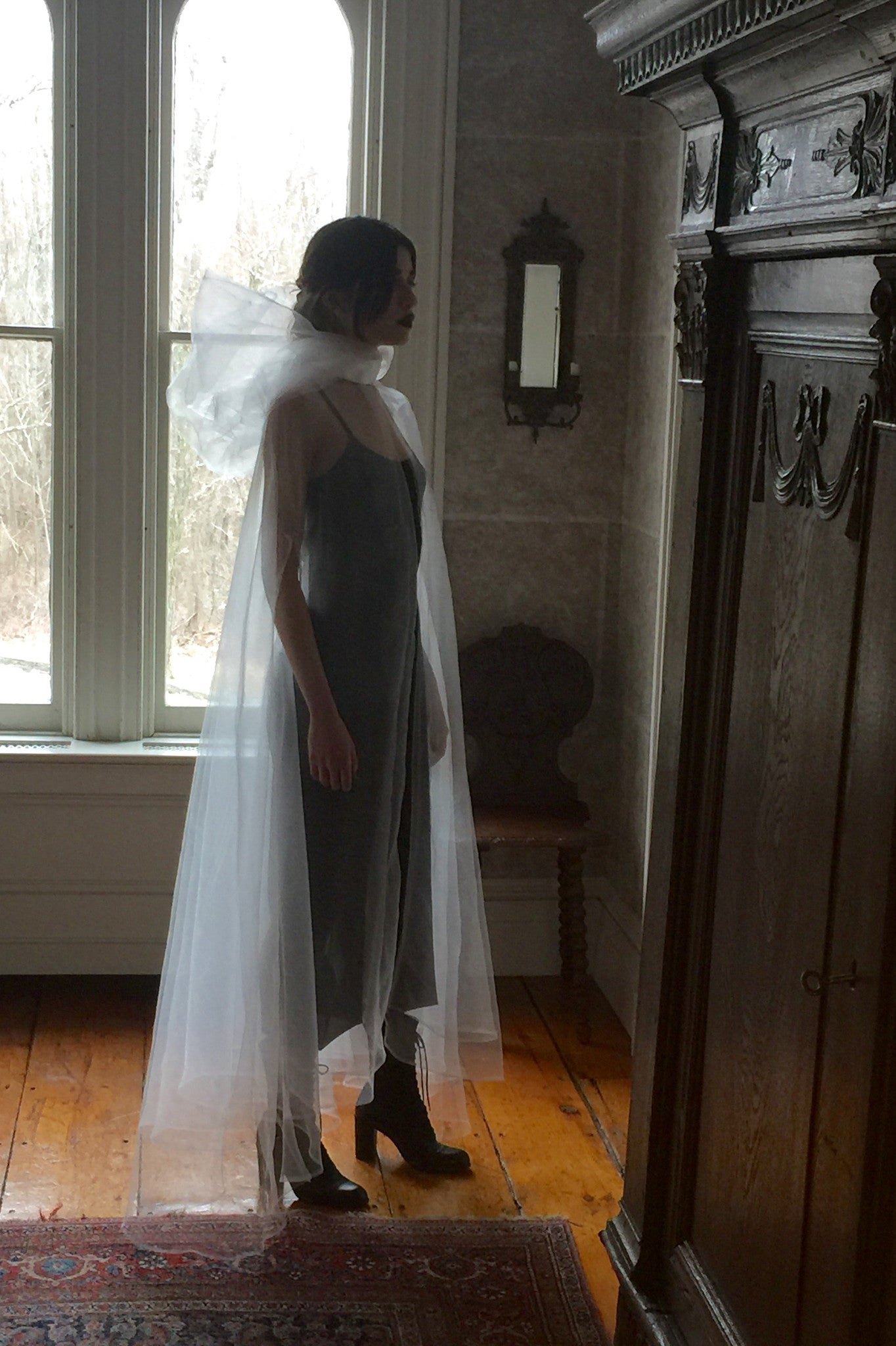 Ghost Edwardian Cape & Sheer Ruche Jumper
Look 13: A/W16  Ghost Edwardian Cape in white Transparent Organza with a white Silk Satin Bow. 
A/W16 Ruche Jumper in a black sheer Silk Chiffon. 
Handmade in our NYC Atelier. 
Please contact us at 212.431.4171 for pricing and to set up an appointment for a fitting.
Clothing & Accessories Designer: Wendy Nichol  Production Assistants: Babak & Sofia G. Photographer: Michael J. Fox  Makeup & Hair: Laila Hayani    Stylists: Wendy Nichol & Crystal Dyer  IMG Model (Mina White): Vanessa Moreira
Recently Viewed