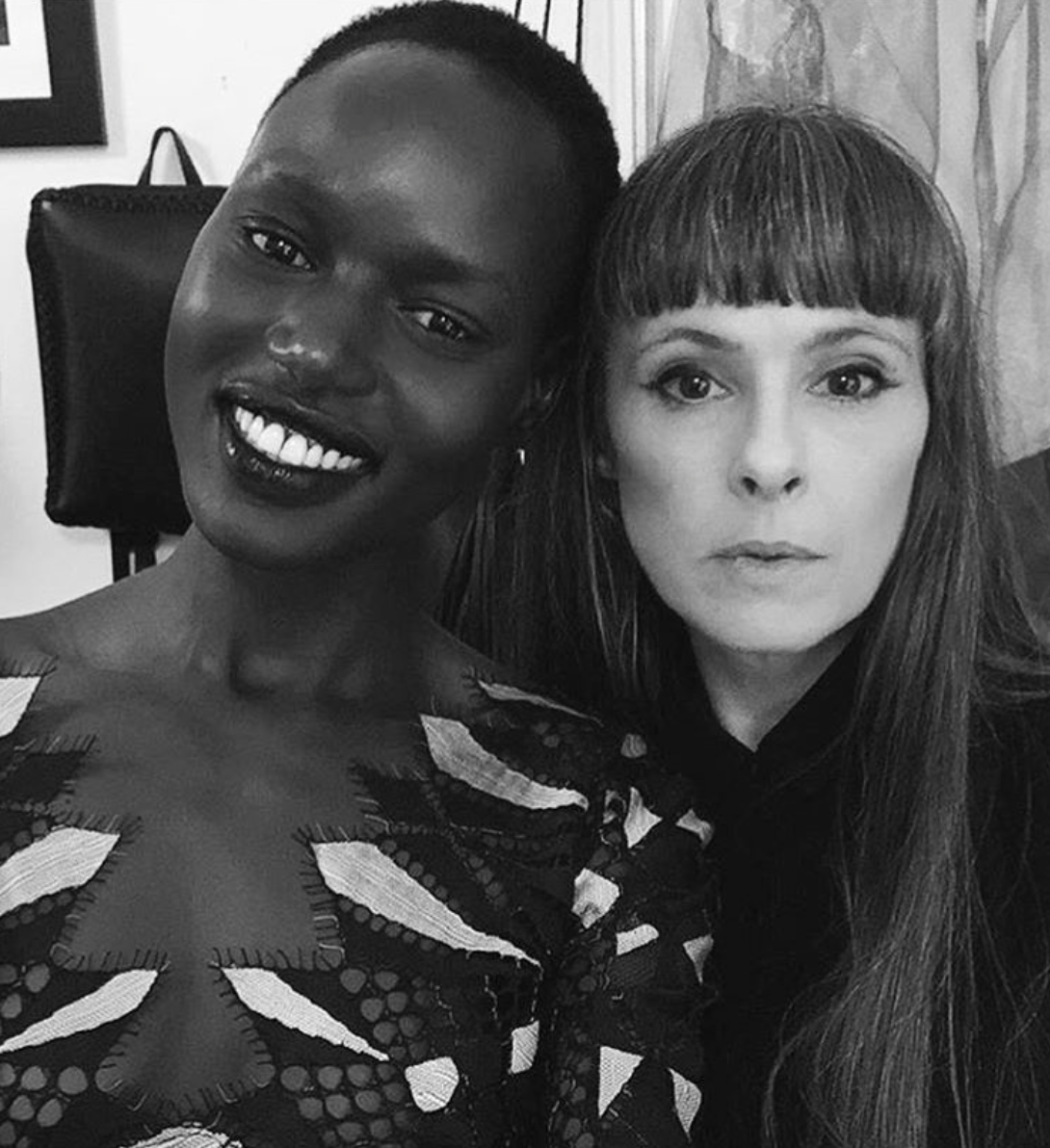 Look 9: A/W16 Lace Diamond Dress in black and light gold rayon cotton blend. 
Handmade in our NYC Atelier. 
Please contact us at 212.431.4171 for pricing and to set up an appointment for a fitting.
Clothing & Accessories Designer: Wendy Nichol  Production Assistants: Babak & Sofia G. Photographer: Michael J. Fox  Makeup & Hair: Laila Hayani    Stylists: Wendy Nichol & Crystal Dyer    IMG Models (Mina White): Vanessa Moreira & Ajak Deng
Worn by Grace Miguel on the red carpet at the 2016 Cannes Film Festival.