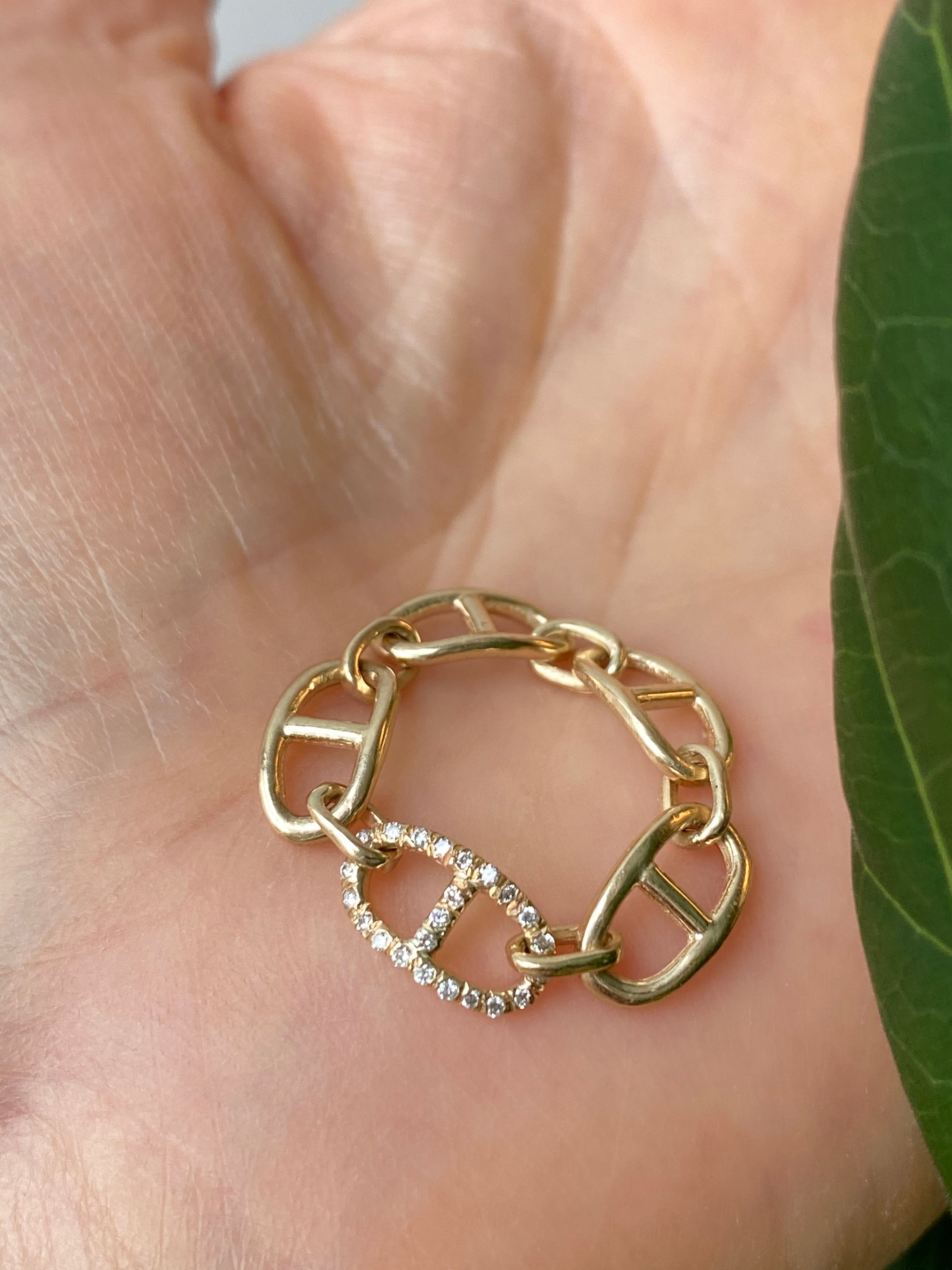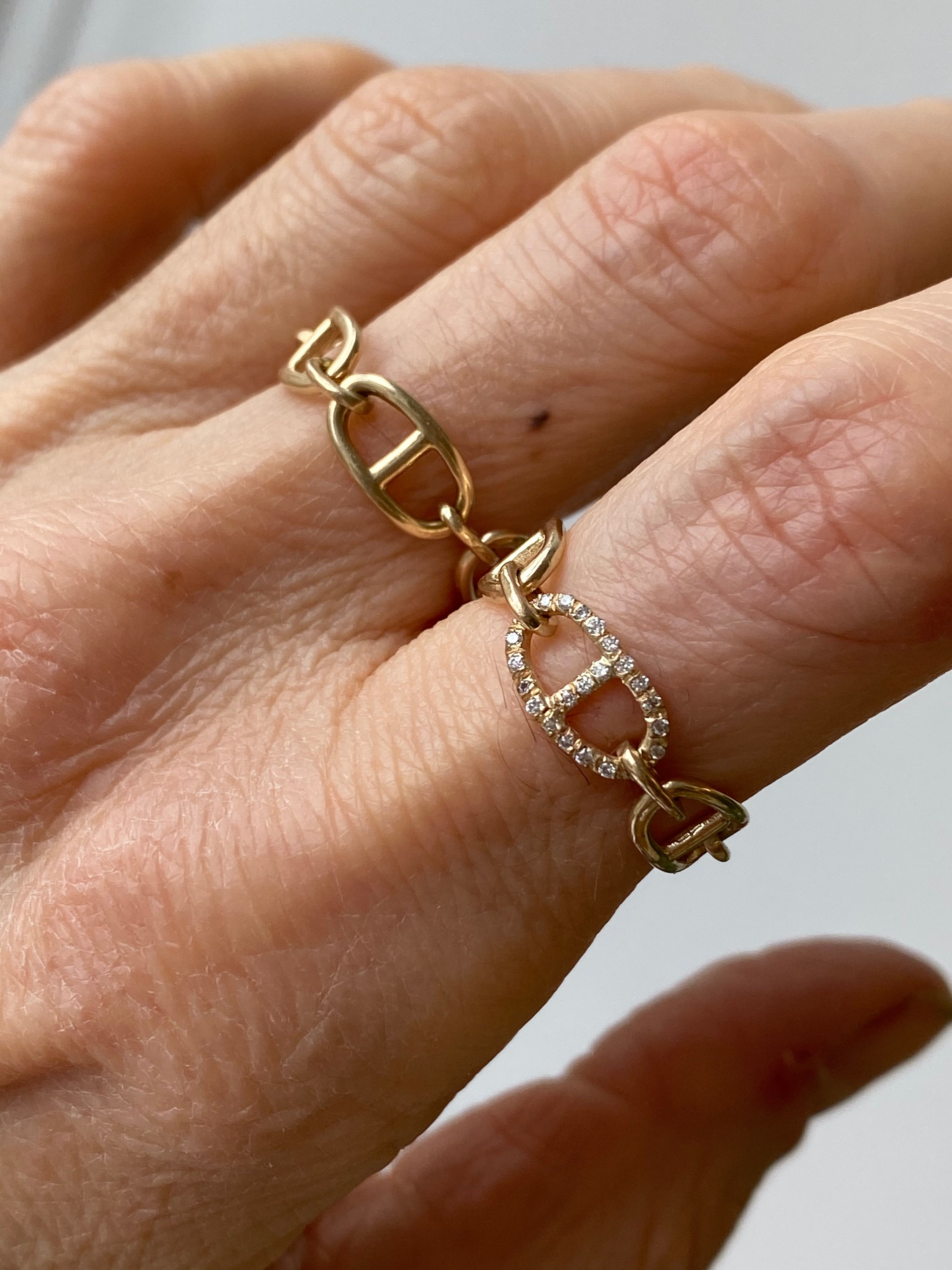 DNA Link Diamond-Pave Chain Ring
This 6mm DNA-Link Ring is set with 23 1mm diamonds. Made in-house and available in choice of 14k yellow gold, rose gold, white gold or sterling silver.
Whole ring sizes available only. Order slightly larger than you normally would as these size bigger than a normal ring.
Designed and handmade in Soho, NYC.

Please contact our studio for custom inquiries and more information. 
DNA Link Diamond-Pave Chain Ring