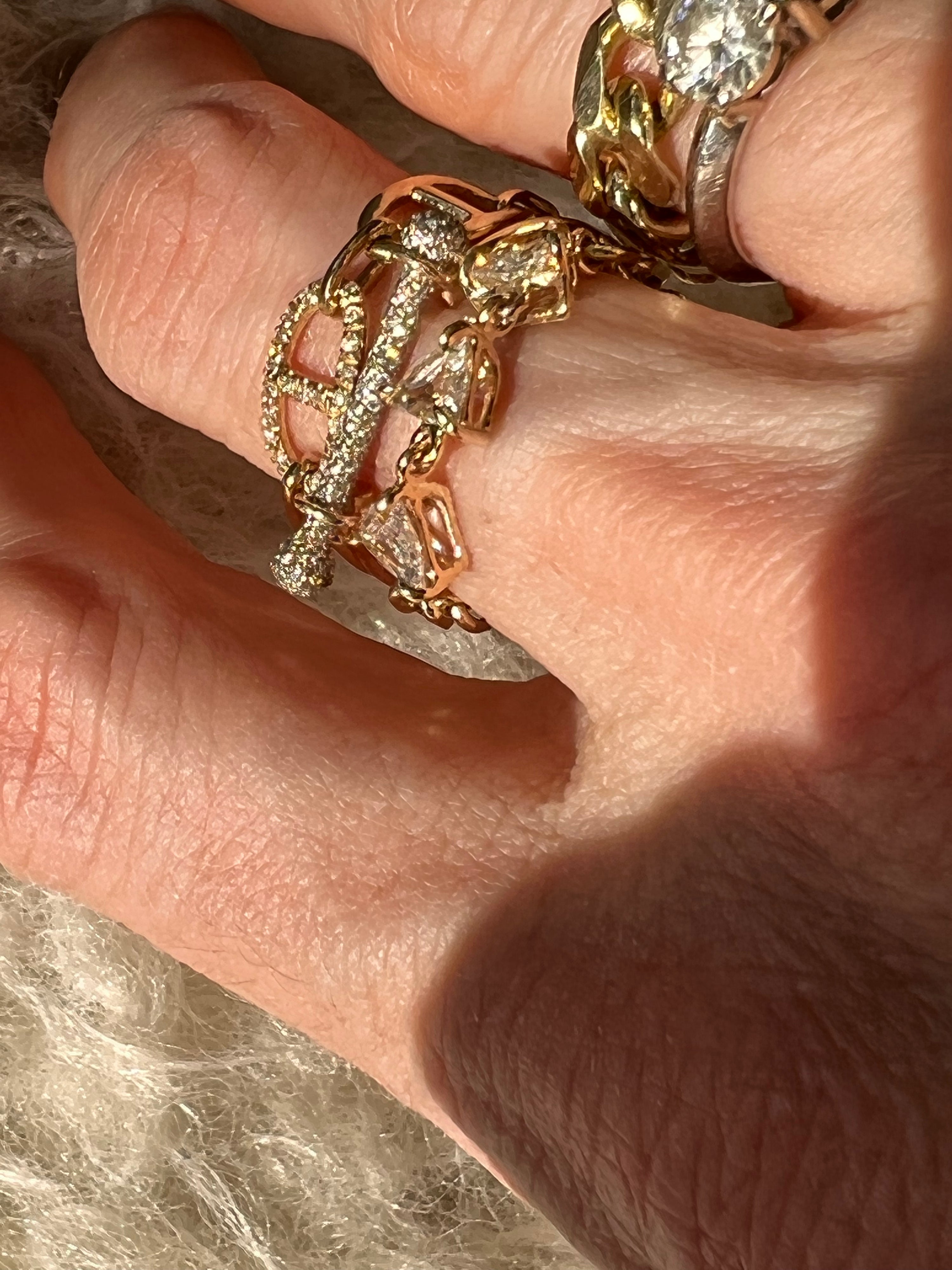 Micro Pave Small Tall on 12mm Hoop Earrings
 The Micro Pave Small Tall Charms on 12mm Hoops are handmade in our NYC jewelry studio.
Each Small Tall Charm features thirty-two 0.90mm round cut, certified conflict free diamonds of the highest quality.
Our White Diamonds are all VS1 clarity, F color stones.  The Black Diamond is the toughest form of a natural diamond and consists of diamond, graphite, and amorphous carbon. It is found only in Brazil and the Central African Republic.  Therefore, it is theorized to have formed inside an earlier generation giant star that exploded as a supernova and the remnants fell to Earth in those two regions.
The Micro Pave Small Tall Charms measure 7/16" long and are available in solid 14k Yellow Gold, 14k Rose Gold, or 14k White Gold. 
Our 12mm hoops have a small hidden back hinge for ease of taking earrings on and off.
Listing is for a pair. 
Please note that all orders are insured during the shipping process and thus, require a direct signature upon delivery. If you would like to bypass the required signature, please make a note in the "Notes" section during checkout.
Recently Viewed