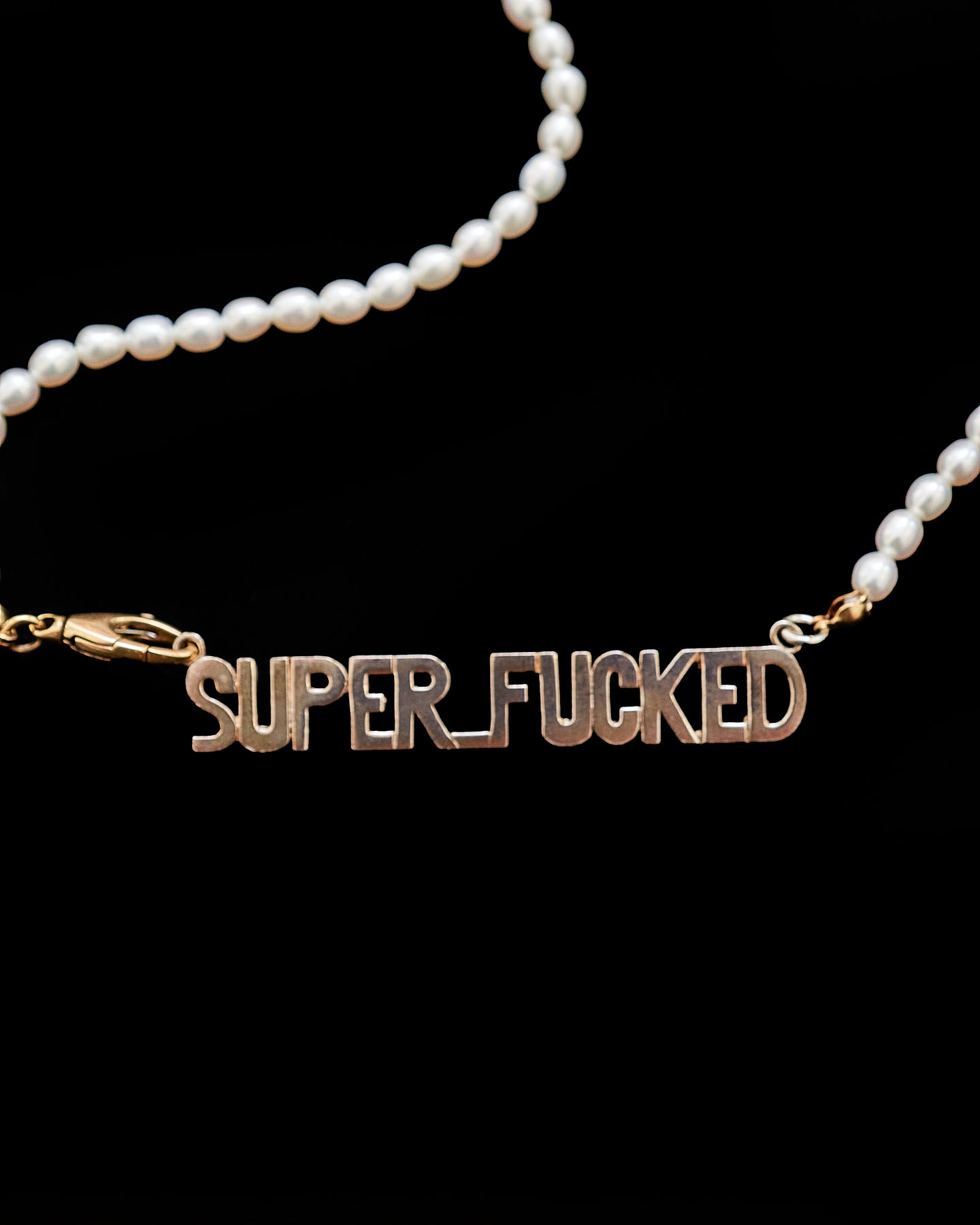 Pearls of SUPER_FUCKED Necklace
SUPER FUCKED is a moment in time. How we exist here determines the future.
Features a 1mm round-cut white diamond with 15" strand of freshwater pearls. Available in sterling silver and gold.
Designed and handmade in Soho, NYC.

Please contact our studio for custom inquiries and more information.
Pearls of SUPER_FUCKED Necklace