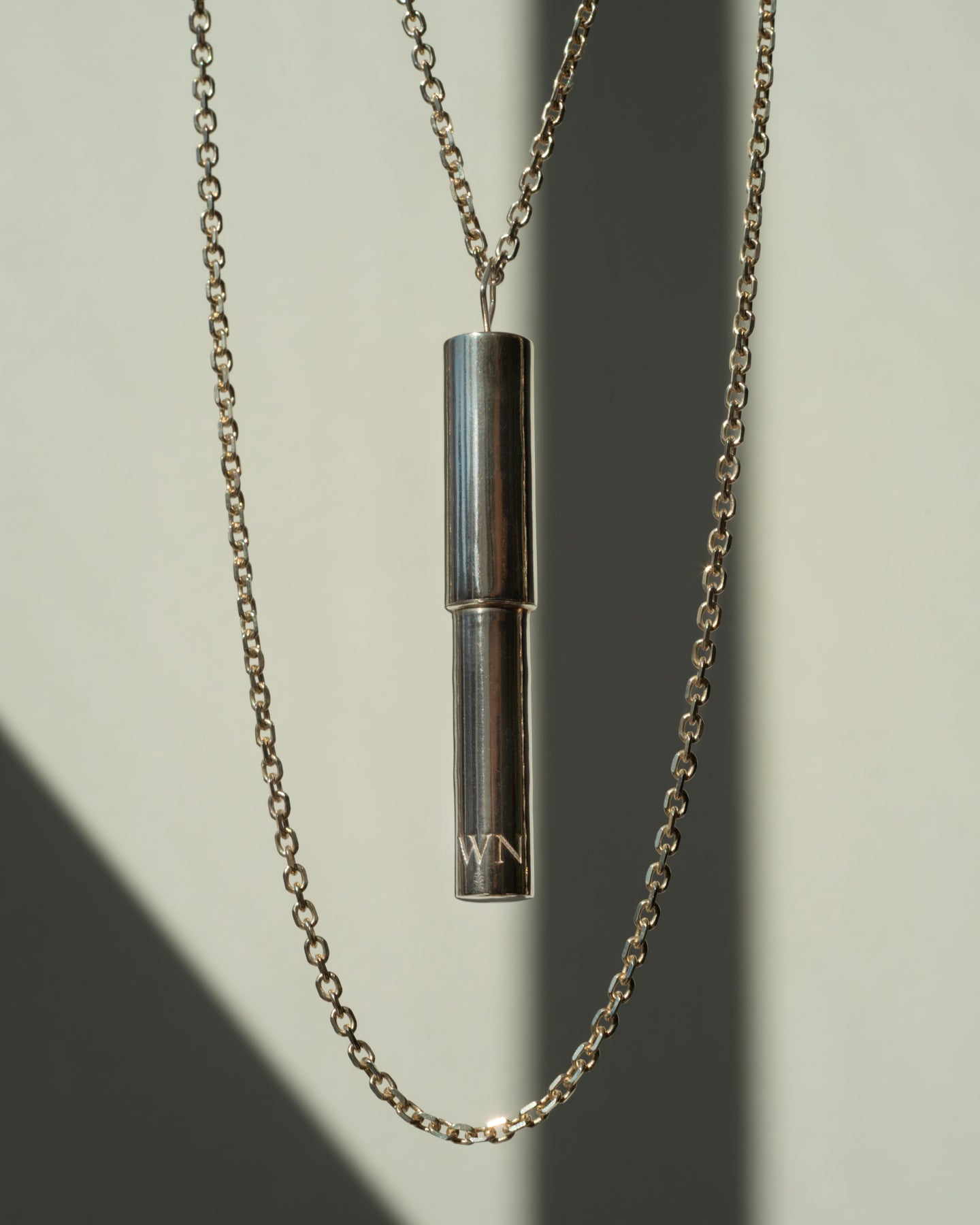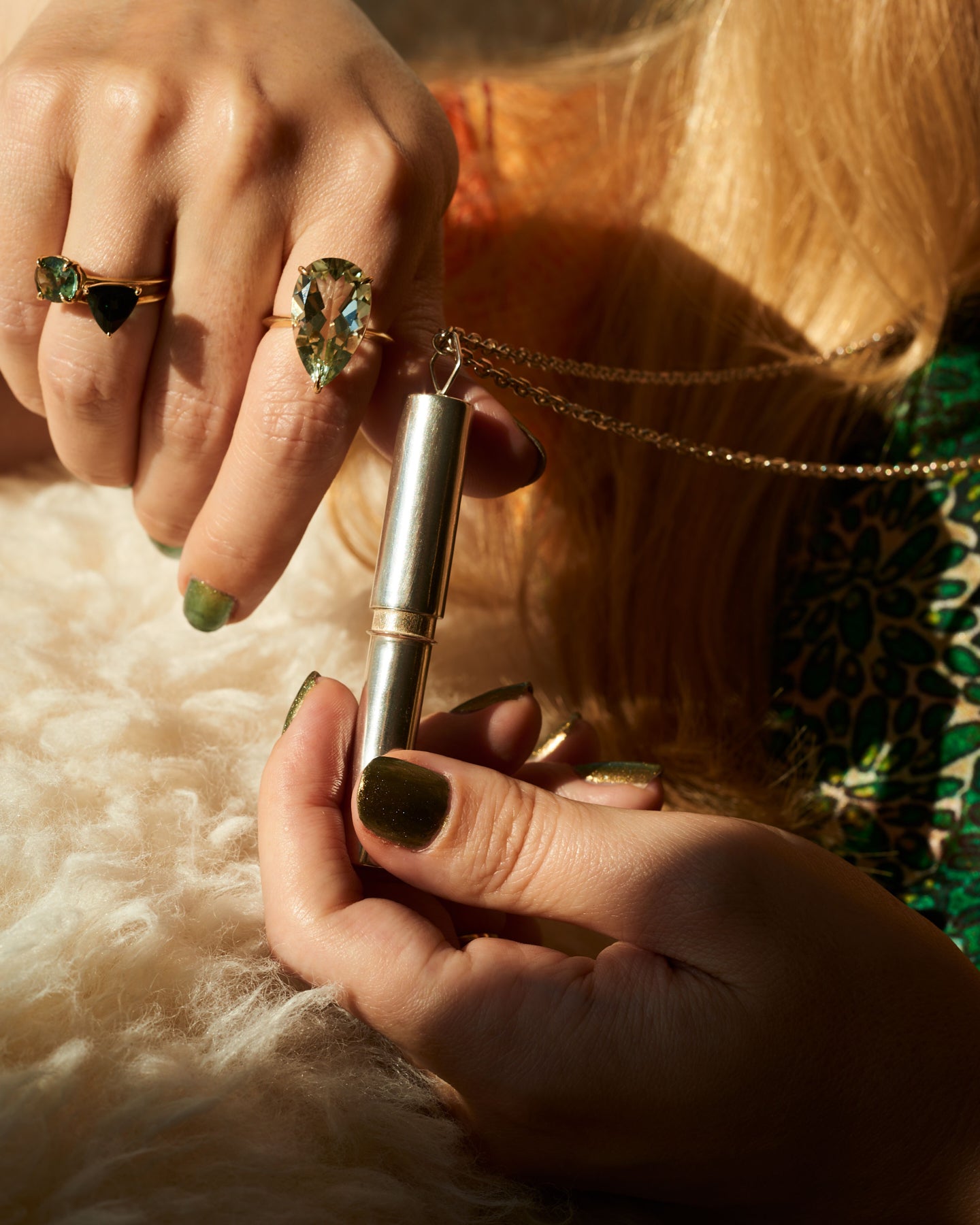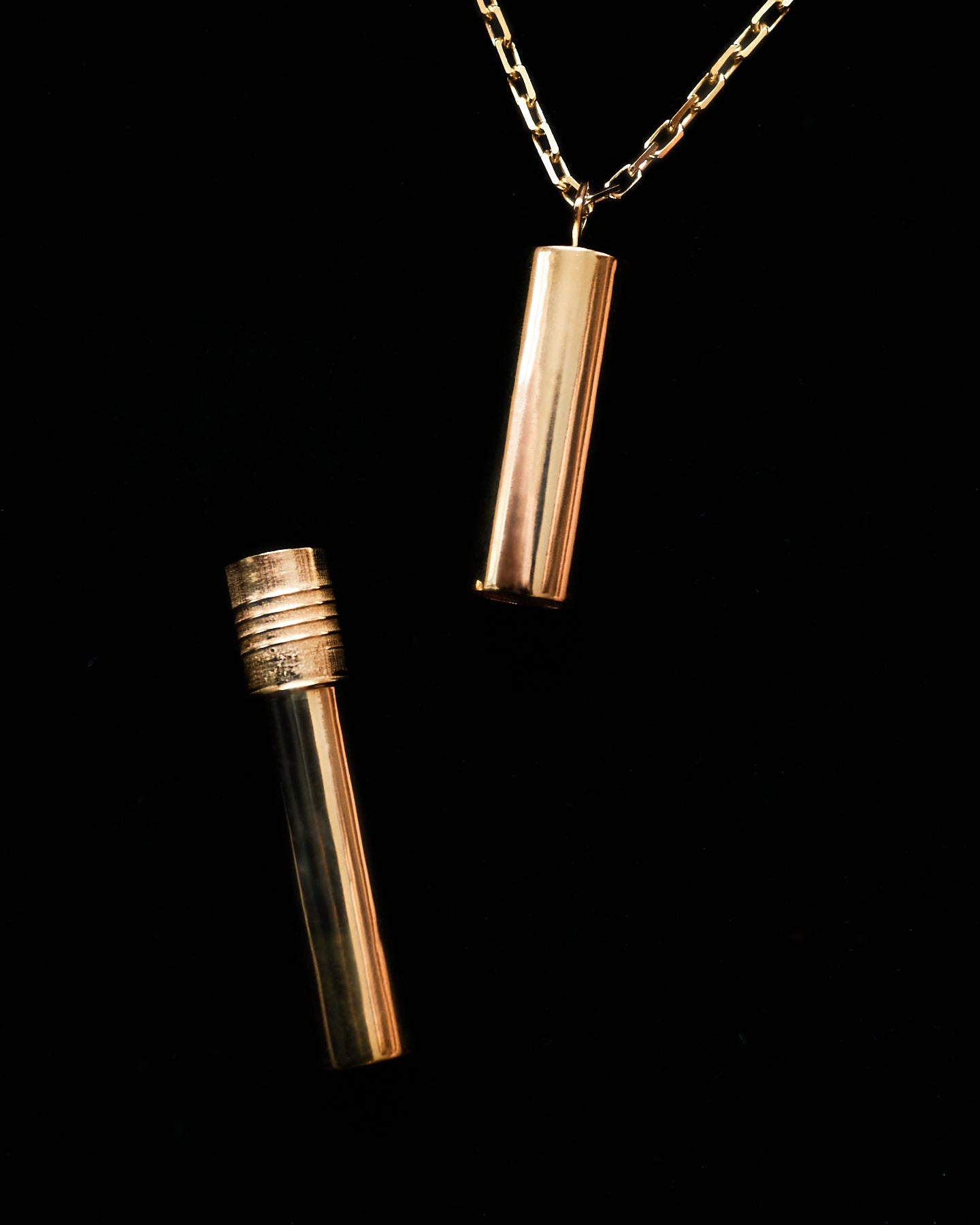 This handmade vessel has a screw top lid that opens up the bottom vessel. The top has a generous bale for chain allowance, and the inside has room to hold a small rolled joint or natural cigarette.
Available in 14K yellow gold, 14K white gold, 14K rose gold, or silver.
Designed and handmade in Soho, NYC.
Please contact our studio for custom inquiries and more information.