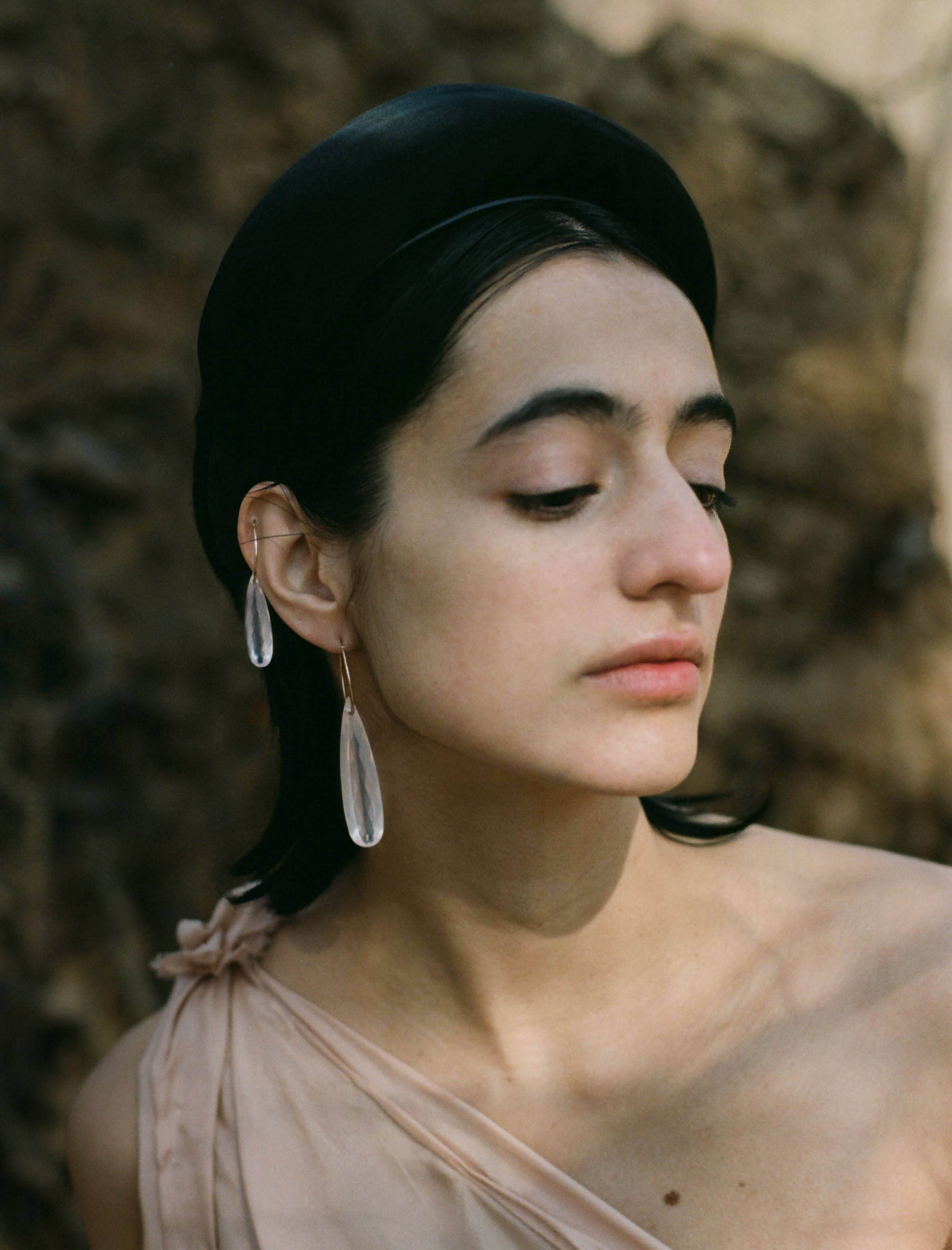 Rose Quartz Drop Hoop Earring (Large)
The large variation of our Rose Quartz Faceted Teardrop. 
The stone of love. Rose Quartz generates empathy, reconciliation and forgiveness. It opens the heart chakra and brings to the wearer ability for unconditional love.
Hoops are 14k gold measuring at 20mm and 24mm with a hinged closure.
Listing is for a single earring.
Shown in comparison to the Small Rose Quartz Drop on Hoop Earring. 
Designed and handmade in Soho, NYC.
Please contact our studio for custom inquiries and more information.
View the rest of The Amulet Collection collection here. 
Rose Quartz Drop Hoop Earring (Large)