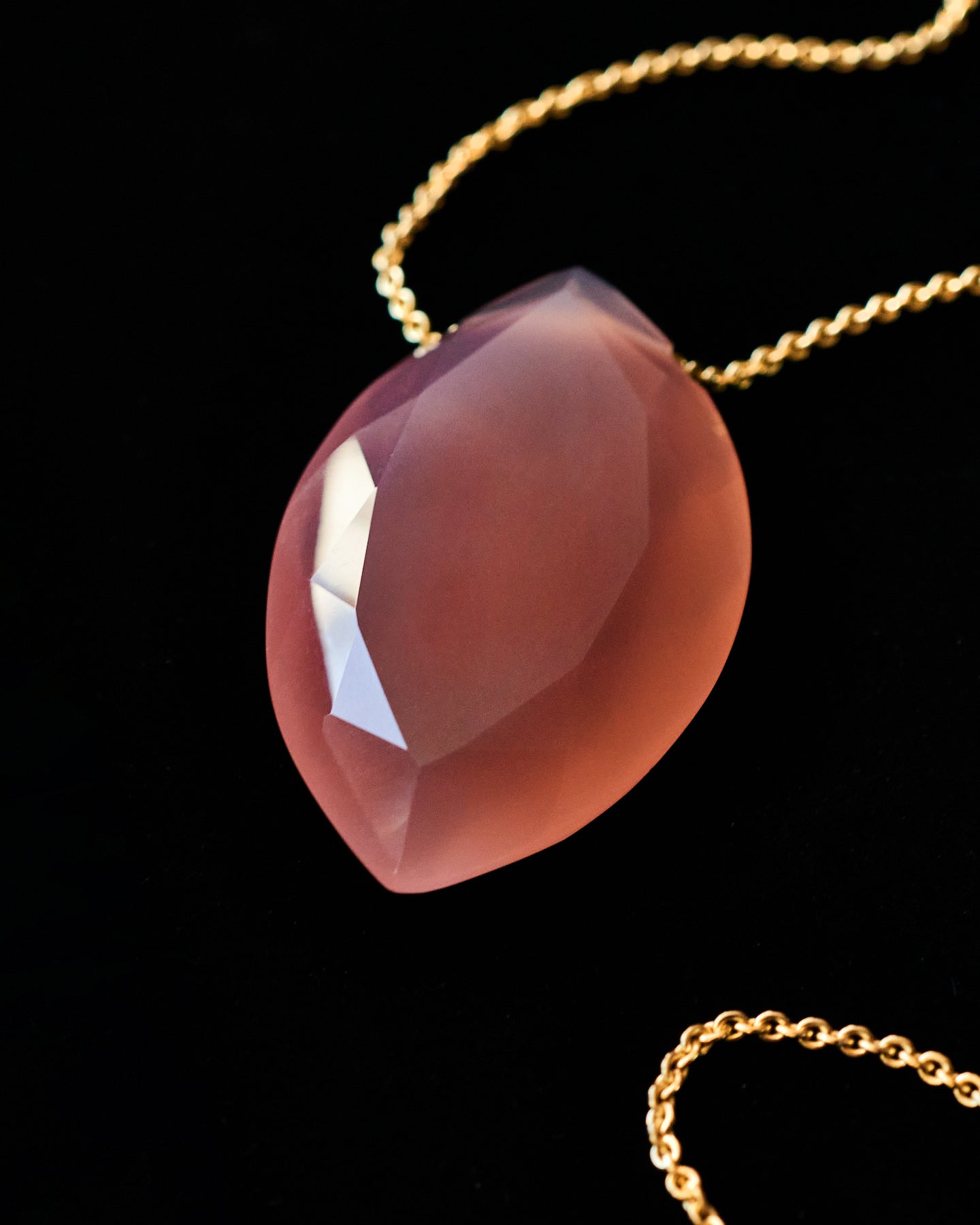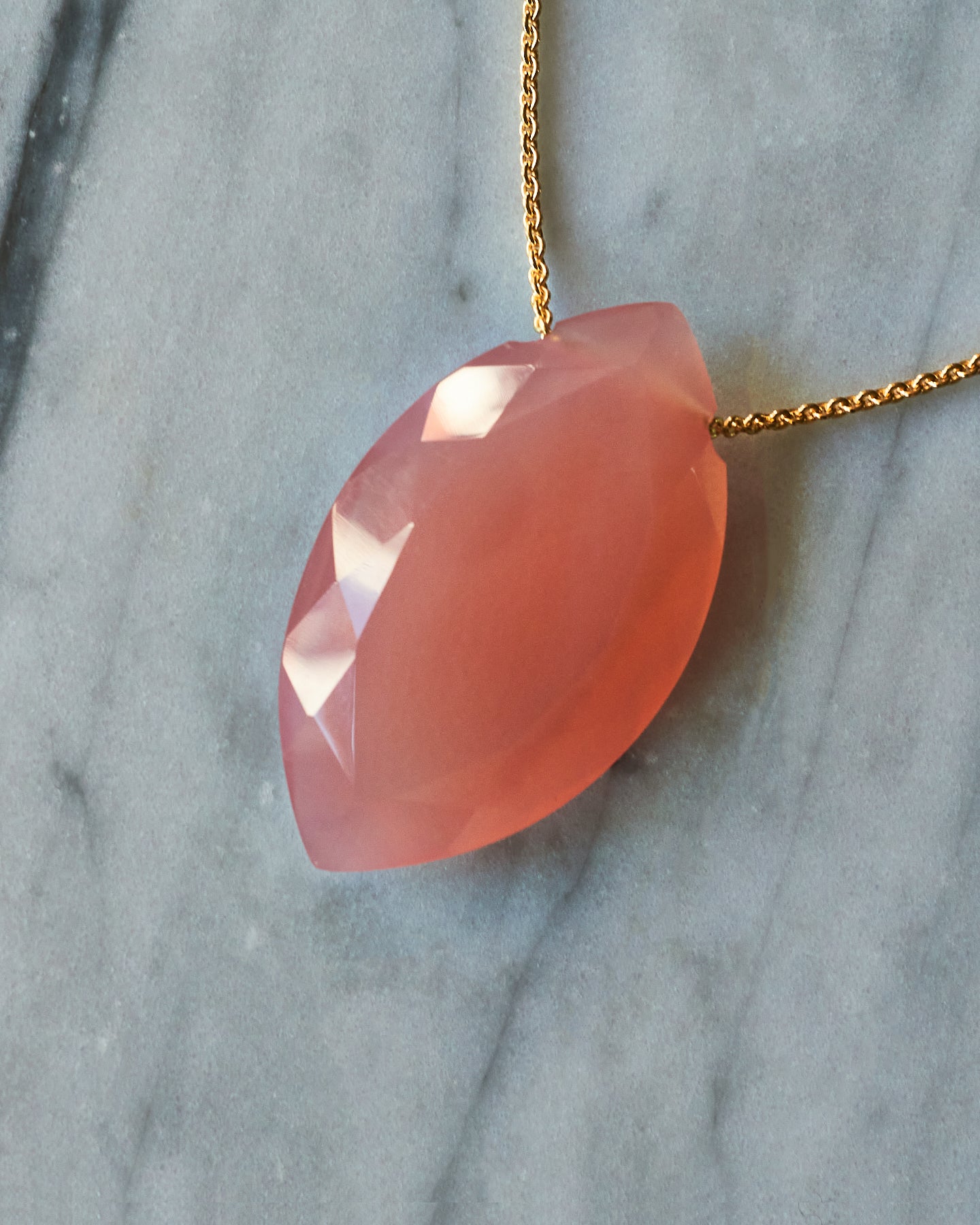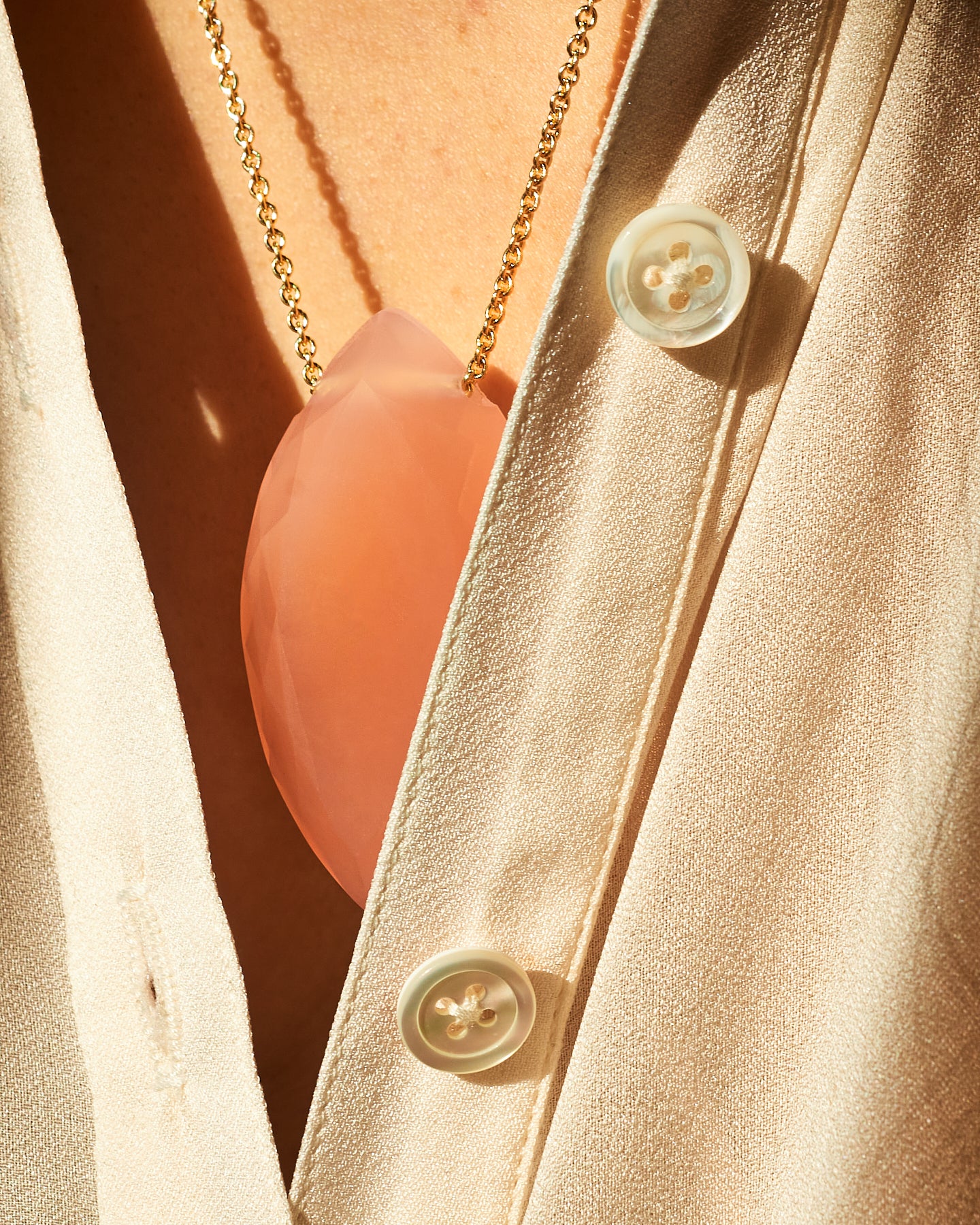 Rose Quartz High Love Pendant
Calling in Love, Partnership, Self Love? This is for you. There are many shades of Rose Quartz, none so sincere as this special deep rose for the highest manifestation of true love. Many a wise Guru will say that finding love starts with finding self love. This large rose quartz is a personal manifestation tool. To be worn on the skin under your clothing close to the heart. Warmed by the sunlight and placed directly on the skin, this ignites the manifestation of finding LOVE. Cut in a marquise shape 52mm x 30mm, with a gem surface and briolette back, this gem is designed for the ultimate capture of light and energy. The crystal is mounted on a beautiful 2mm 14k gold 26" gold chain that goes over the head with intentional grace. When not wearing the gem, it can be placed the home to hang from a 12mm round jump to charge is the sunlight, a beautiful object for meditation and manifestation.  Available in 14K yellow gold, 14K white gold, and 14K rose gold.

Designed and handmade in Soho, NYC.
Custom chain length available. Please contact our studio for custom inquiries and more information.
Rose Quartz High Love Pendant