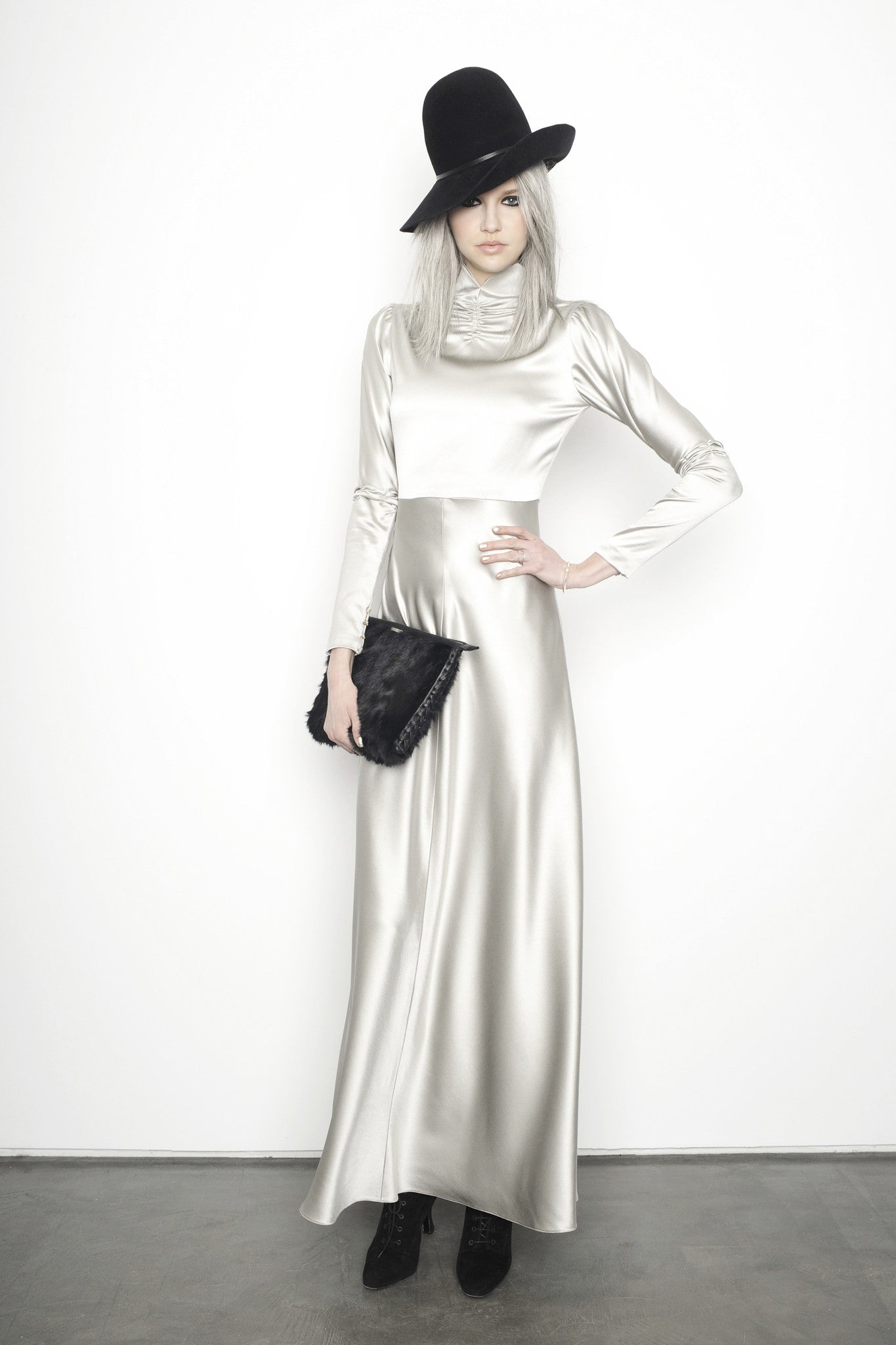 Look 10: AW15 Reversible Cage Dress is featured in a silver Silk. This garment is reversible, where the cage can be worn in the front. 
Handmade in our NYC Atelier. 
Custom sizing, fabric, and color are available. Please contact us at 212.431.4171 for pricing and to set up an appointment for a fitting.
Clothing & Accessories Designer: Wendy Nichol  Production Assistant: Kelly Robinson Photographer: Michael J. Fox  Makeup: Patricia Iglesias Hair: Mischa G. & Team Stylists: Wendy Nichol & Crystal Dyer  IMG Model (Mina White): Alina Illie Music: Midnight & the Stars
Accessories in photo: AW15 Black Cloche Hat in Rabbit Felt. Double Orbit Knife Edge Ring in Palladium. Black Rabbit Clutch.
Featured on Rebecca Hall in a Rob Roth performance.
Recently Viewed