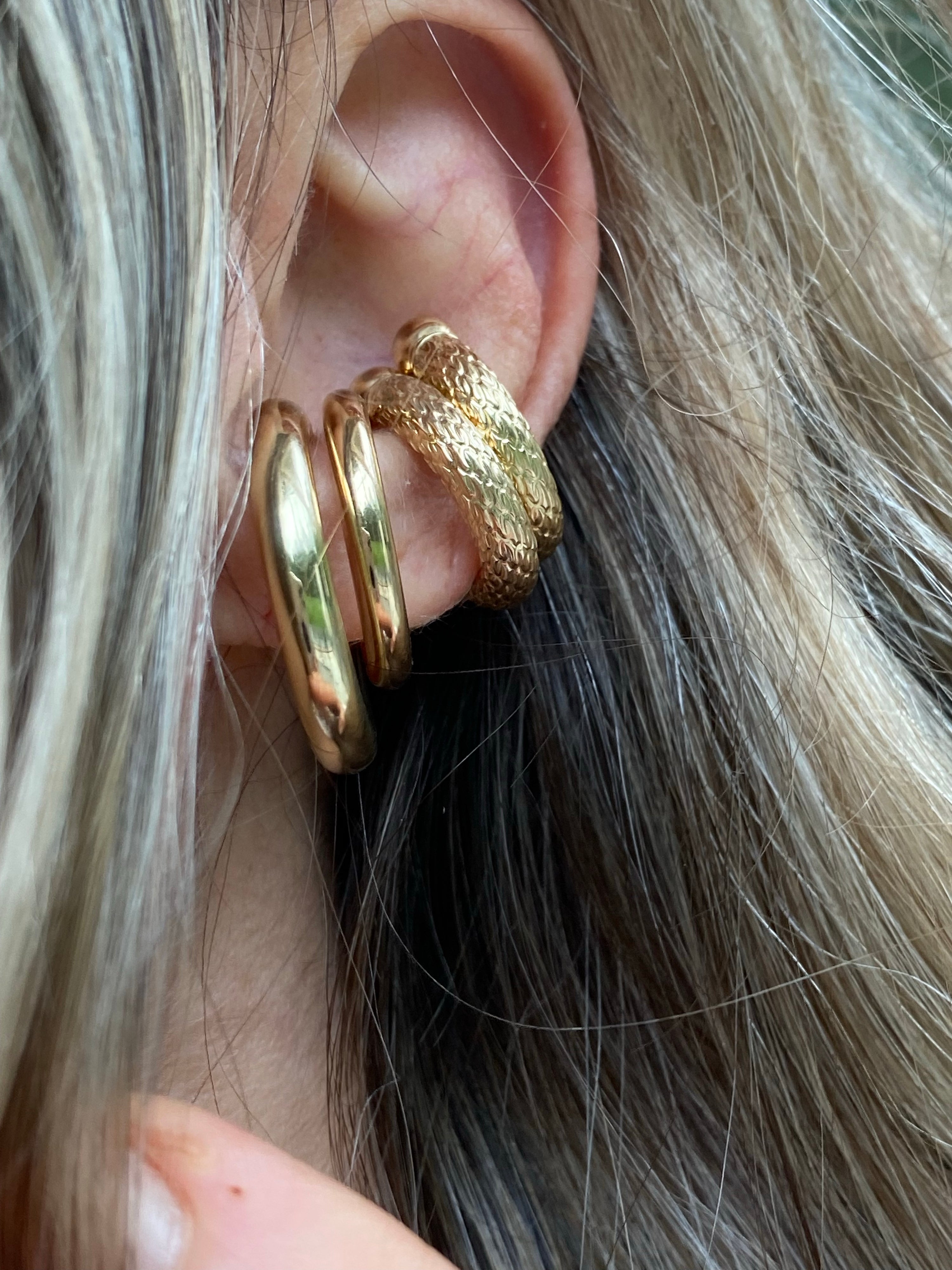 This stunning hollow hoop measures 20mm in diameter with 3mm thick tubing. Can be worn as a cuff on the ear, or as a ring on the finger.
Cast in 14k yellow gold and handmade in NYC.
Model wears the Hollow Ear Cuff in 2nd place. Listing is for a single cuff.