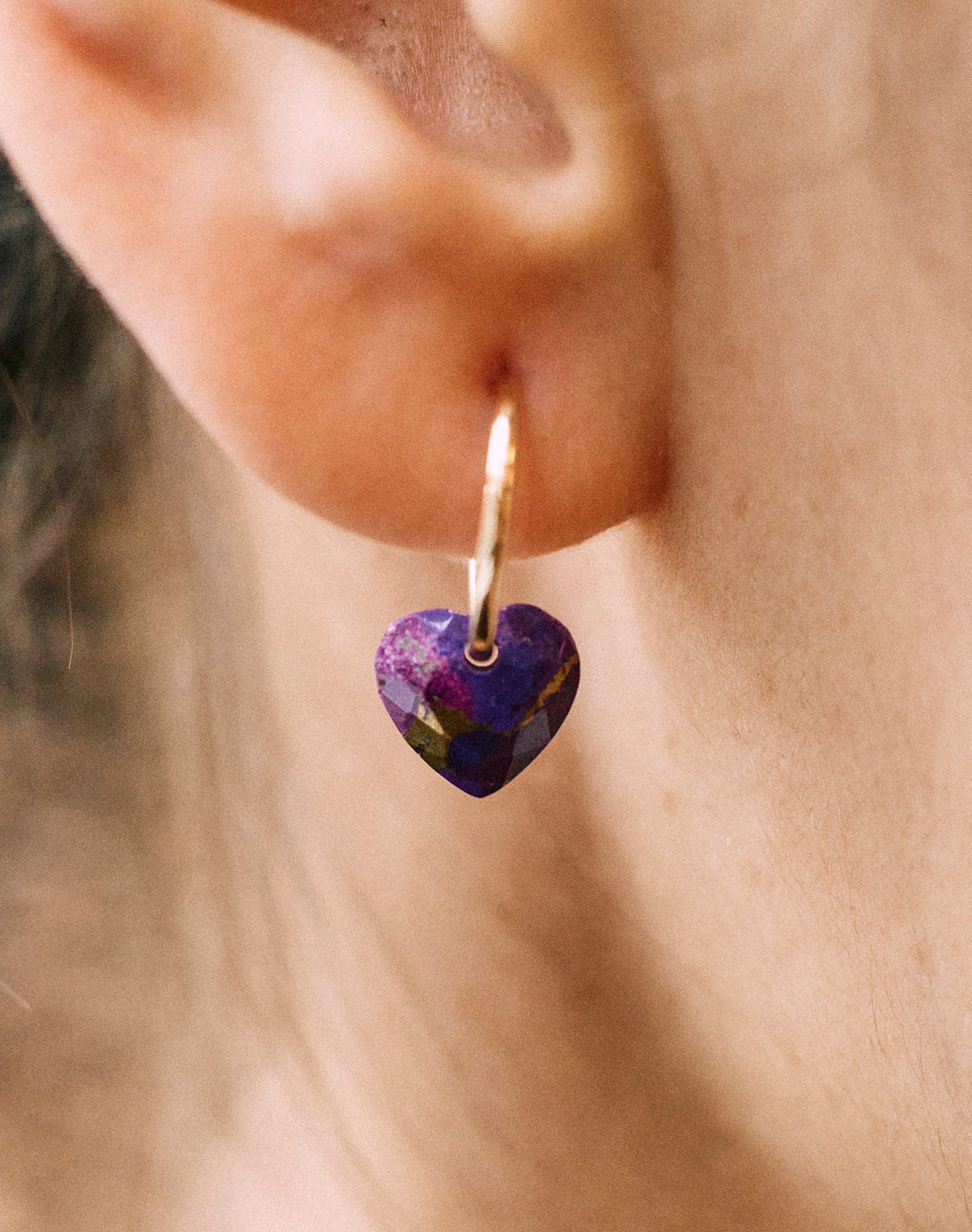 Limited Edition Purple Turquoise Heart Earring
This purple turquoise heart is hand-cut in our New York lapidary. The turquoise heart is faceted and very unique in cut, measuring 10mm in height set on 12mm 14k yellow gold 0.50 gauge endless hoop.
Very limited quantities available.
All earrings are sold individually. WHEN YOU PURCHASE A PAIR YOU WILL RECEIVE 20% OFF. For a pair please order 2.
Recently Viewed