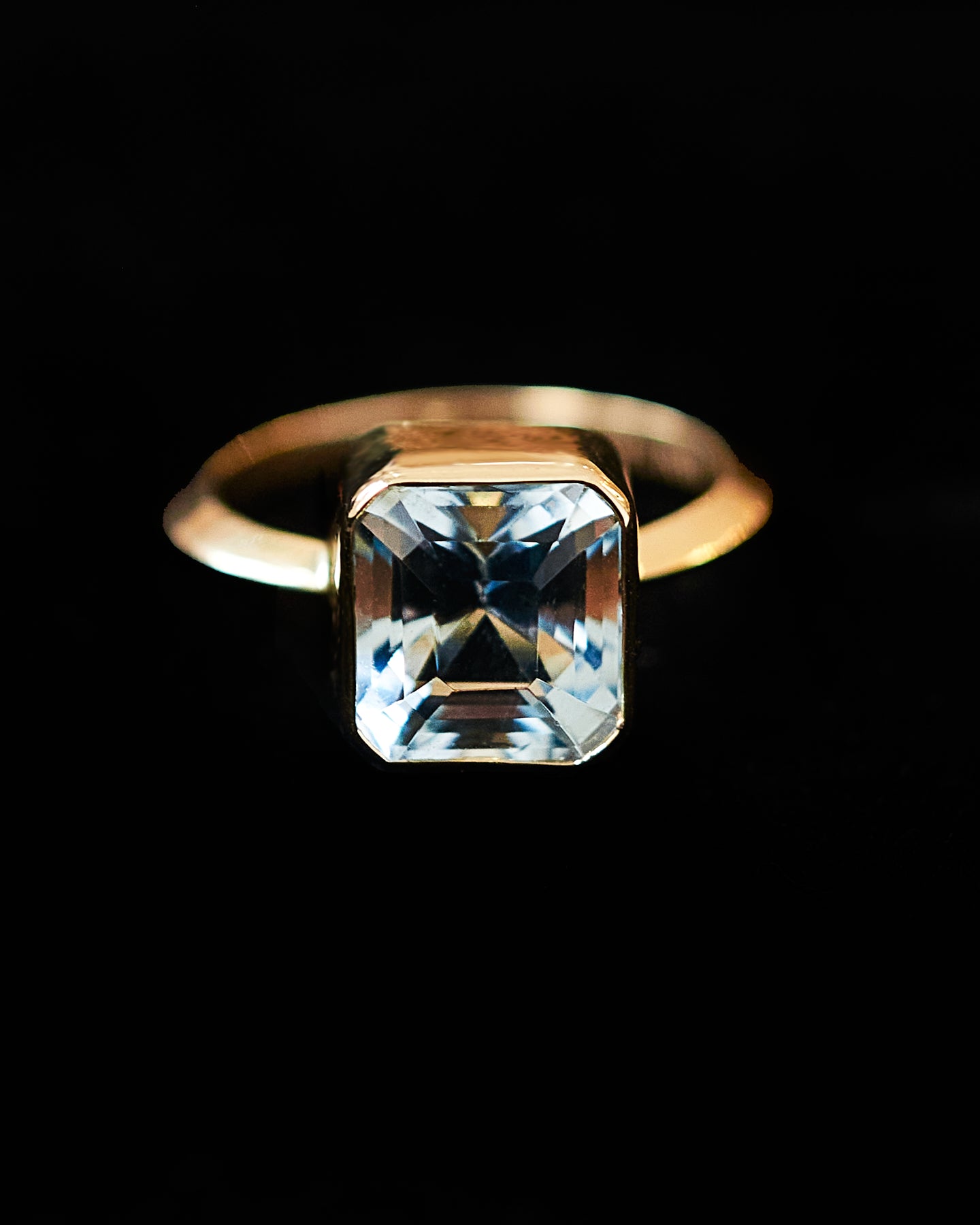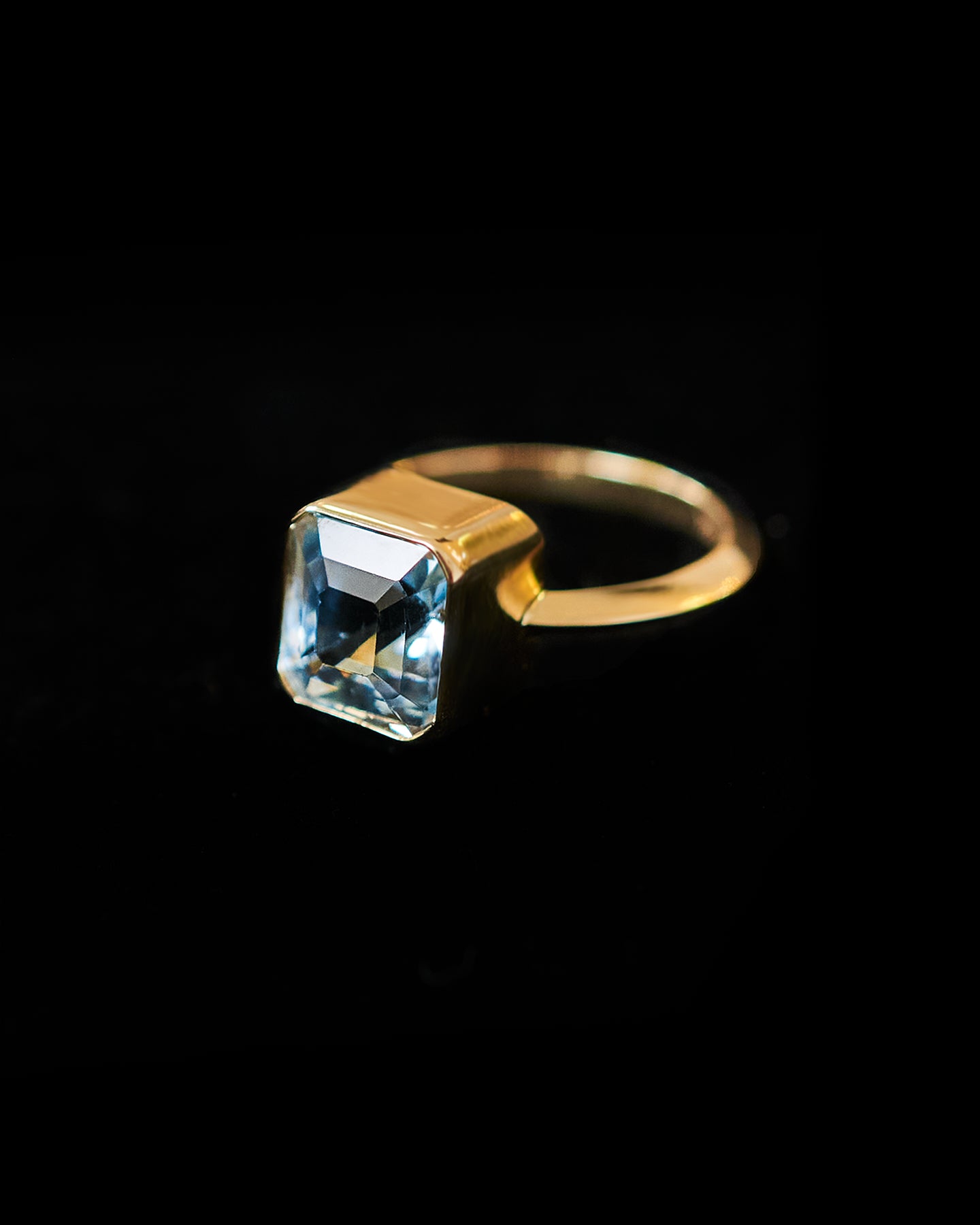 Square Cut Aquamarine Ring (9x9mm)
In imitation of the sea and the air. This 9.5mm square -cut aquamarine ring soothes the senses.This gem is representative of clarity and focus, making it ideal for meditation or moments of calm throughout the day.
Set in a solid 14K gold handmade bezel setting with our medium knife-edge band.
Available in 14K yellow gold, 14K white gold, and 14K rose gold.
Designed and handmade in Soho, NYC.
Please contact our studio for custom inquiries and more information. 
Recently Viewed